These brain hacks for homeschool moms are just in time for back to school! From a mind-mapping tool to powerful questions, we can all learn from Maureen Spell!
Oh how I wish there had been brain hacks for moms when I first started homeschooling! But you and I get to benefit from Maureen Spell's homeschool hindsight and learn about what your brain is trying to tell you about back to school – today.
Welcome to the Your Best Homeschool Event!
Brain Hacks For Homeschool Moms (just in time for back to school!)
Be sure to get your Mom Brain Hacks for Back to School Workbook HERE.
This printable workbook includes:
How to utilize the "Calm the Cave Brain" Hack
Break down of the L.E.A.R.N. method
The Mind Map Tool
List of Powerful Questions
Self-Reflection Journaling Prompts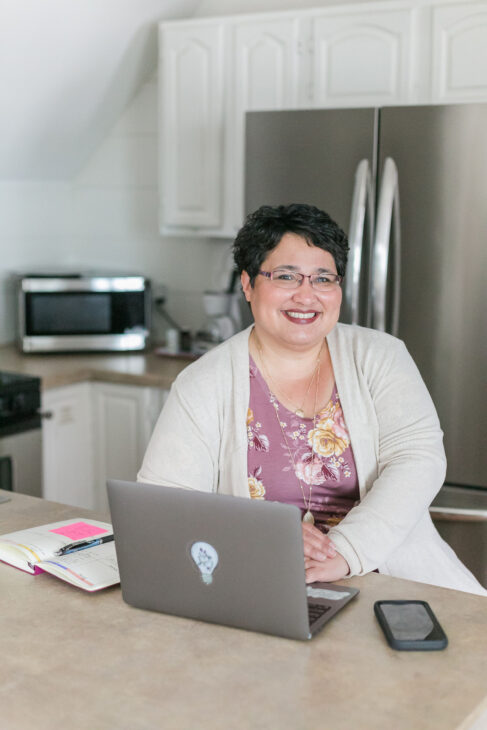 More About Maureen Spell
Maureen helps Christian mompreneurs operate their business from a place of joy, purpose, and excellence because they are clear on how their business is serving their family and others. She believes success at home AND business without the mom-guilt, stress and burn-out is possible!
Maureen's clients are able to fully step into this new way of showing up because they've changed their operating patterns through key mindset shifts, created decision-making filters, gained clarity around what they offer, and identified family and business priorities. She uses science and scripture to help her clients tackle the solutions to grow a healthy business and home.
Outside of work, she loves having good conversations over a hot chai or GT Gingerberry kombucha and spending time with her husband and seven children.
We are having FUN with all of the ! Be sure to SIGN UP to access all the bonus materials and to know where to reach video sessions.
Head over here to see the Your Best Homeschool Event Schedule.
And please invite those you know would enjoy this event! You can share this post.
Did you love this session with Maureen? Be sure to leave her a comment here or find her on Instagram and let her know!