Choosing a homeschool curriculum is no easy task! Here you will find easy decision making tips for homeschool moms for choosing homeschool curriculum. Heidi Ciravola shares with you everything you need to know.
And the way Heidi shares is help for choosing homeschool curriculum the easy way.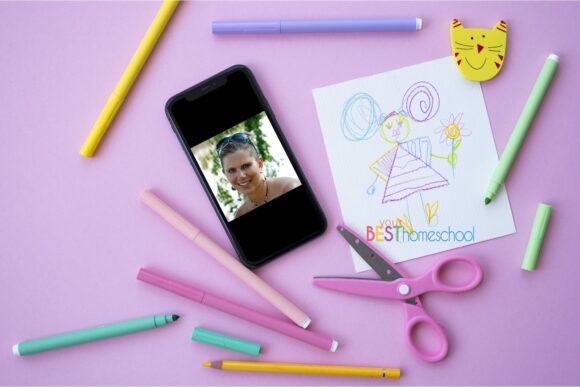 Help For Choosing Homeschool Curriculum The Easy Way
Session coming! Event will be LIVE 7/26 @ 10 AM EDT – Right Here!
More About Heidi Ciravola
Heidi Ciravola is mom to three kids who were all homeschooled. Two have graduated college and one is finishing homeschooling high school. She spends much of her time navigating the high school waters (from electives to college prep) and reviewing homeschool curriculum for all ages. You can find her writing about these things as well as her love of books and homeschool life in general over at Starts At Eight.
Heidi is also the talented Managing Editor of our sister website, The Curriculum Choice.
Heidi continues to share posts full of incredibly helpful information for you! The review authors at The Curriculum Choice are a veteran group of home educators with a mission – to spread the word about their favorite curricula and help YOU make informed decisions for your homeschool. Meet the review authors and browse the homeschooling tips they share!
More Decision Making Tips for Homeschool Moms on Curriculum Choices
Here are some of our favorite, encouraging resources with curriculum choice tips for homeschool moms:
Plan Your High School Electives – Plan Your High School Electives Printable Pack is a neat version of what I "created" in my own personal notebook. I use the word "created" lightly when it comes to my notebook because it is my brain dump of everything and not necessarily as neat or organized as one would like! 😉 It really helped me to narrow the field in an aspect of high school that felt extremely vast and unmanageable.
Courtney's Your Best Homeschool session: How to Choose Homeschool Curriculum with Confidence
Join Us For Your Best Homeschool
We are having FUN all week! Be sure to SIGN UP to access all the bonus materials and to know where to reach video sessions. And please invite your friends!
Did you enjoy this from Heidi? Be sure to comment here and let her know! Or you can find Heidi on Instagram and leave her a comment there.