We give you permission. Yes! You can teach history without a textbook. As homeschoolers, we have the freedom to design homeschool learning to each child, or family-style or in the way that is best for our schedule. Actually, you can do all of that.
Tired of textbooks making history boring? Wish you could simplify your history curriculum?
Learn how to customize a multi-age, textbook-free history curriculum for your homeschool family, and change the way you think about homeschooling history!
In this 45 minute video masterclass Amy Sloan shares her perspective as a 2nd-generation homeschool mom of 5.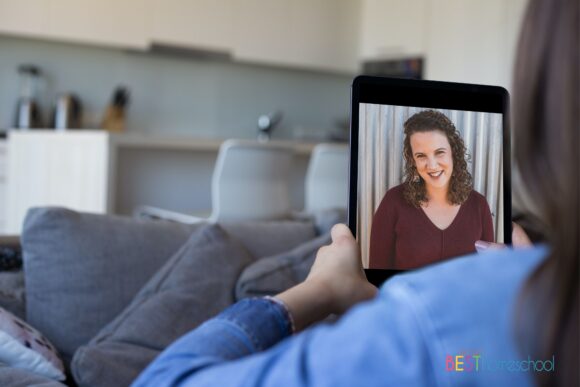 Yes! You Can Teach History Without A Textbook In Your Homeschool
You can now find How Teach History without Textbooks with Amy Sloan at Humility and Doxology.
More About Amy Sloan
Amy Sloan and her husband John are 2nd-generation homeschoolers to 5 children from 7 to 17 years old. The Sloan family adventures together in NC where they pursue a restfully-classical education. If you hang out with Amy for any length of time, you'll quickly learn that she loves overflowing book stacks, giant mugs of coffee, beautiful memory work, and silly memes. At any moment she could break into song and dance from Hamilton, 90s country music, or Shakespeare. Amy writes at HumilityandDoxology.com, where she shares resources for textbook-free learning, homeschool memory work, poetry, and more.
Click here to access her FREE Homeschool Planning Guide Ebook! Amy also hosts the "Homeschool Conversations with Humility and Doxology" podcast, now entering its 6th Season. Follow Humility and Doxology on YouTube, Instagram and Facebook.
We are having FUN all week! Be sure to SIGN UP to access all the bonus materials and to know where to reach video sessions.
And please invite those you know would enjoy this event! You can share this post.
Did you love this Yes! You can teach history without a textbook session with Amy? Be sure to leave her a comment here or find her on Instagram and let her know!