There are so many extracurricular options out there! However, before you sign your child up for one more thing, let's take a close look at interest led homeschool activities that really count.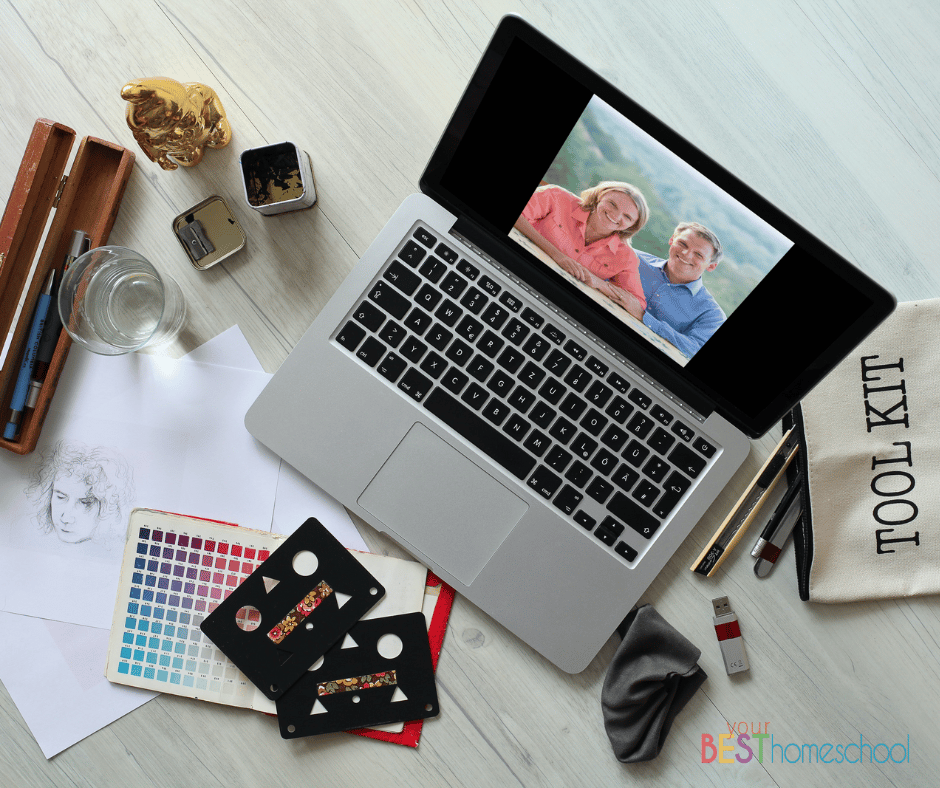 Interest Led Homeschool Activities That Really Count
Parents of 12 to 16 year olds… as you think about fall activities, are you thinking:
Can we afford to keep paying for these lessons?
My son has clear talent, but how will this serve him in the long run?
This is becoming time consuming and all about my kid – how's it helping the rest of the family?
We've invested so much and now my 14 year old isn't interested in it anymore.
My kid has too many interests and can't focus. I wish she could decide on one and stick with it.
Am I only doing this because it was an easy "yes" at the time?
I want to make sure my kid has a happy childhood… but am I spoiling him?
7/28 @ 12 PM EDT – Make Your Activities Count This Fall with Jonathan and Renee Harris
Jonathan and Renee have 9 children (hmmm… you thought you had it hard with deciding activities that wouldn't break the bank or run you ragged with car-pooling?!)
They're here to tell us how they not only made wise choices with the activities, but made sure each activity was going to be worth it in the long-run.
How to Make your Kid's Extracurricular Activities Count: navigating your child's interests without stressing the family schedule and budget
Jonathan and Renee run www.parenttheirpassion.com, a website that teaches parents how to identify and develop their 12-16 year old's talents and interests to create something remarkable, and marketable. They have 9 kids. The older 5 are out of the house and have developed their own marketable talent… without attending college.
Their story begins in 2009 with a farmer's market start-up, a tech job lay-off, and then building an e-commerce site to sell their handcrafted goods online. Along the way, they decided to not just involve the kids in their business, but to grow their own individual interests and turn them into marketable skills.
Find out how they've developed this strategy that merges a teenager's skills and interests with a family's assets and opportunities, to bring value to the world around them, and eventually to the marketplace.
More Interest Led Homeschool Activities That Really Count
Free Worksheet To Help Your Identify Your Child's Talent – This tool will help you stop breaking your family's time and budget and start building something valuable for the future.
Find Your Passion Early: A One Hour Workshop for Teens – "Your teen only has so many years with you. Make them count, for you… but more importantly, make them count for their future.
How to Parent Your Homeschool Student's Passion – How to turn your teenager's inward-focused talent into a wonderful serving skill set that brings value to others. You want your teenager to be motivated. You want him to succeed. How do you make your child's talent go from a shy inward focus over into a valuable skill set that brings genuine joy and value to others? Here is how to parent your homeschool student's passion. Start with an interest.
Your Best Homeschool Event!
Be sure to sign up for the Your Best Homeschool event to access the bonuses and resources!
Did you enjoy this from Jonathan and Renee? Be sure to comment here and let them know! Or you can find Parent Their Passion and leave them a comment there.