You may be wondering, should I homeschool my child? Where do I even start? How do I make the decision to homeschool? Well, each and every family is unique. That is exactly why homeschooling may be the answer for you. Because you have a family like no one else, you have the freedom to design a learning experience specific to learning styles and on your own schedule.
I shared help for getting started in your first year of homeschooling several years ago. I still feel the same way. First, take a deep breath…Exhale…God's got this. And you are in for the ride of your life. I am here to tell you it won't be easy. It is refinement by fire. But I can say that a homeschooling lifestyle is a rich reward I wouldn't trade – ever.
So let's get started. I am imagining you and I sitting down for a visit. Would you like coffee or tea? First, I will share my homeschooling story. It will be different from yours! Then, I have a list of resources with help for getting started homeschooling.
My Homeschooling Story
My family and I are thrilled that there are more and more families choosing to homeschool! As homeschool parents, my husband and I strongly believe we are in charge of our children's education. Plus, we just love being with our children, watching them grow, learn and thrive! Thirdly, we have the freedom to design an education that is specific to each child, is centered in a Biblical worldview and is tailored to that child's learning style. Not to mention we continue to build close relationships.
We've been homeschooling since 2000. The Lord surrounded us with wonderful friends and families that were already homeschooling. Our eldest went to one of the traditional schools, our church preschool one day a week. It was a wonderful program. But dropping her there just about tore my heart out. Plus, I was already seeing how easily she learned at home. And I was seeing glimpses of how I could be the homeschool teacher. So, that year, we started the same process you are starting. We researched and we leaned on the wisdom of those already homeschooling.
Since then, we have graduated three of our five children. I am currently homeschooling our youngest two children – high school and middle school. We have always had support from family, homeschool groups and plenty of 'social interaction' through those groups, our wonderful church family, piano lessons and other extracurricular. In fact, though it is called 'homeschool' we are often schooling away from home or on the go! Though we are fine arts and technical family, if my children want to play sports, there are plenty of local opportunities. We have been to prom and plenty of social events. My children have friends and are comfortable talking to people of all ages. In fact, I answered the question, Are Your Children Socialized?
When considering should I homeschool my child, the following resources will give you important things to pray about and to consider. There is no easy, straight forward answer. So, take your time and consider the following excellent advice from homeschool veterans.
Should I Homeschool My Child? Help for Getting Started
How to Get Started Homeschooling: 10 Steps for Success – This is the best place for a prospective homeschool mom to start! Kim shares the considerations for your family, thoughts on curriculum and easy and practical guidance. She offers step-by-step guidance on getting the children ready, getting the house ready, getting your calendar ready and more. Most importantly, getting your heart ready for homeschooling.
10 Pieces of Advice I Wish I'd Know Before Homeschooling – these are so very helpful. From learning spaces to habits to life skills. Good, practical homeschool wisdom.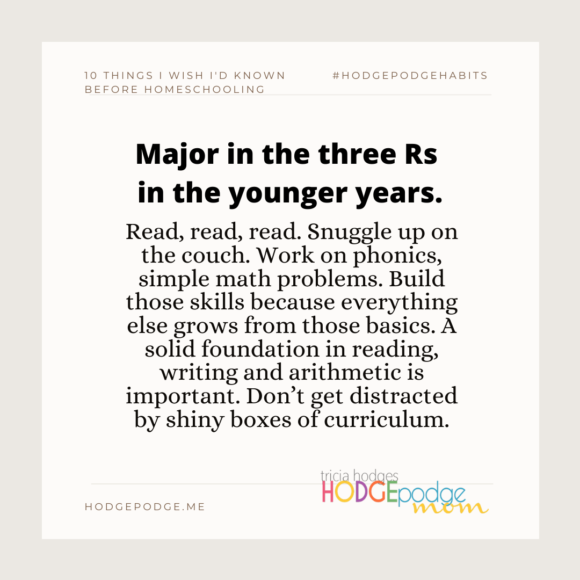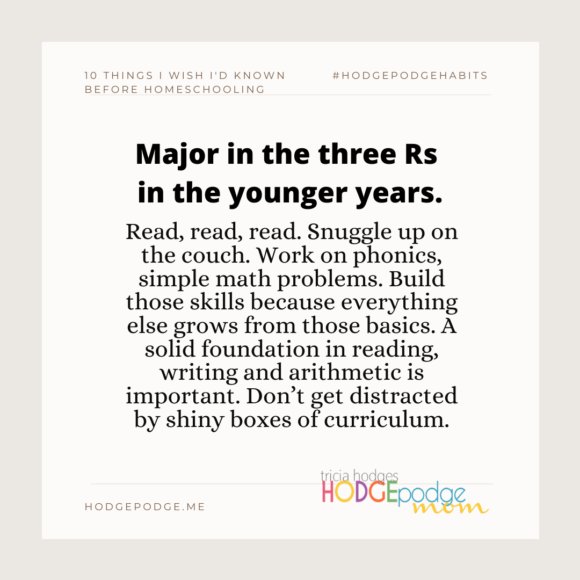 How to Get Started Homeschooling – After these getting started thoughts, next, I suggest you start with your state homeschool convention. I have a free ebook for Georgia Homeschoolers. One that Jamie Worley and I co-authored. Be sure to grab your copy because it is packed full of helpful information: Homeschooling in Georgia.
How to Start a Homeschool Routine – here is how to easily start a homeschool routine and make it all a natural part of your homeschool day.
Everything You Need to Create the Perfect Homeschool Schedule for Your Family – You may be wondering how you will be able to teach your school age children the three "r's," fit in all the other subjects, and still have time for other things? Will you be able to get to the household chores and appointments AND pay attention to your younger children? Let me assure you that it is possible to homeschool and do all these other things. I've compiled a list of everything you need to create the perfect homeschool schedule for your family. But first… why a schedule?
Everything You Need to Know About Choosing Homeschool Curriculum – Keep it simple the first year. You and your children, and even your spouse, will be adjusting to the new normal.
Answers for the Homeschool Critics – here are some answers for those that wonder about socialization, your qualifications as a teacher and more.
Multi-Generational Homeschooling
As a side benefit of homeschooling, sometime in 2008, my mother, Nana, started coming by after work about once a week and teaching our children art lessons around our kitchen table. I started sharing those times online. Those art lessons grew into a online art membership. It is a family business our children have participated in from the start at You ARE an ARTiST.
I love to encourage fellow families in the art and heart of homeschooling. I have a little book of encouragement I wrote entitled: Help! I'm Homeschooling! Helpful Habits for the Heart of Homeschooling.
My husband and I also invite you to our homeschool review website with a team of fabulous homeschool review authors. Making homeschool decisions easy at The Curriculum Choice.
"Should I homeschool my child?" you ask. I'll say it again. There are so many freedoms with homeschooling. I am cheering you on! I encourage you, if the Lord is leading, to step into this lifestyle of learning.
What questions do you have about homeschooling?