We are roughly two weeks into our January homeschool here at Hodgepodge. And it has been a long time since (um, November!) I have shared a Collage Friday update!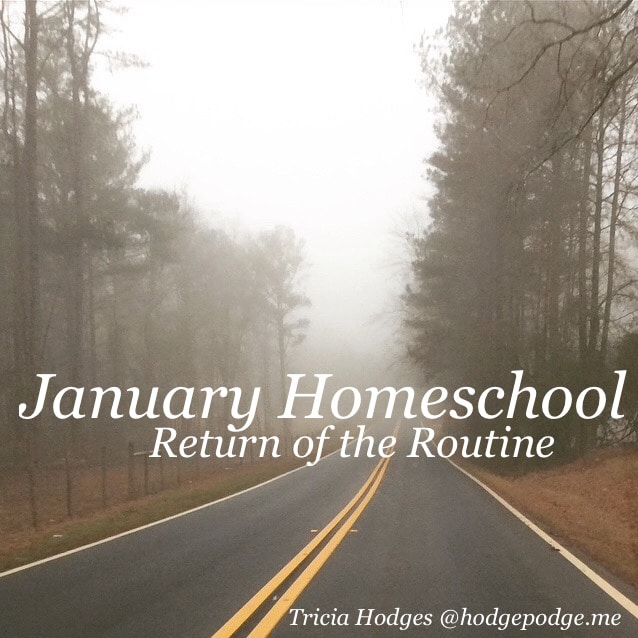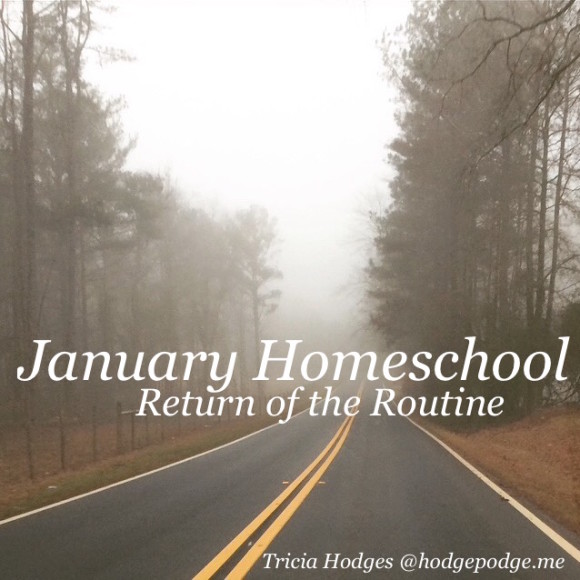 We had the most splendid Christmas and New Year celebrations with family. Our times stretched out for days. We were blessed with good health. And though I didn't share specifics here on the blog, I did share photos of special times
via Instagram
.
Raise your hand if you've ever gotten this notice from the library #homeschoolprobs #planning #newsemester
As far as the January homeschool goes, I always find myself dragging my feet a bit. It's hard to get back on track. I've shared a bit about that in the past:
We sort of slow step it into a routine. Making sure we get the basics done, our teeth brushed 🙂
Loving the laughter of Apples to Apples #1000gifts #capturinglifelaughterlove #homeschool
And we keep some of the holiday fun going. Games, movies and such. But I've also gotten a bit nostalgic this week. Here's why: Y'all, I only have the rest of this year and then my eldest will be a senior. A senior. Did you hear that? The emphasis was on senior. In just four and a half months. Not only that but I will also have a junior. That means that little message at the bottom of this post – the one with my picture next to it? It's true. So very, very true. And folks, the time is short.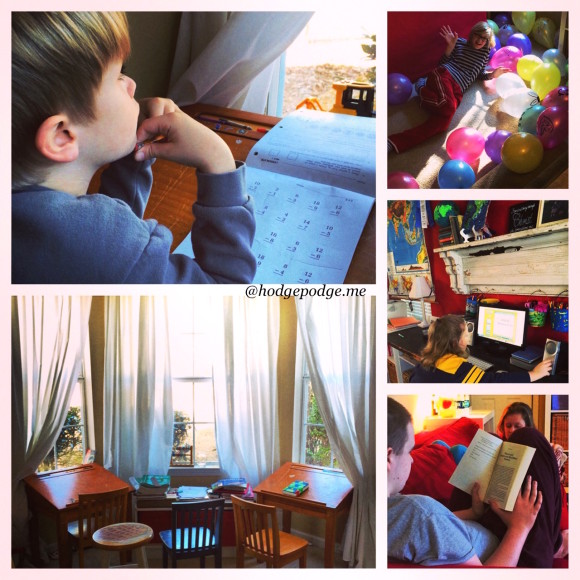 Moments from – back to homeschool after Christmas break. Second half of 1st, 3rd, 7th, 10th and 11th grades. On to a few more things after lunch. Currently Visual Latin by Compass Classroom followed by ice cream and hot chocolate!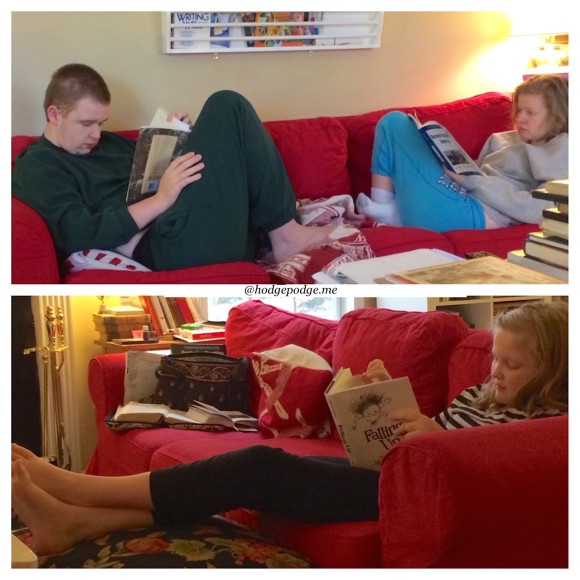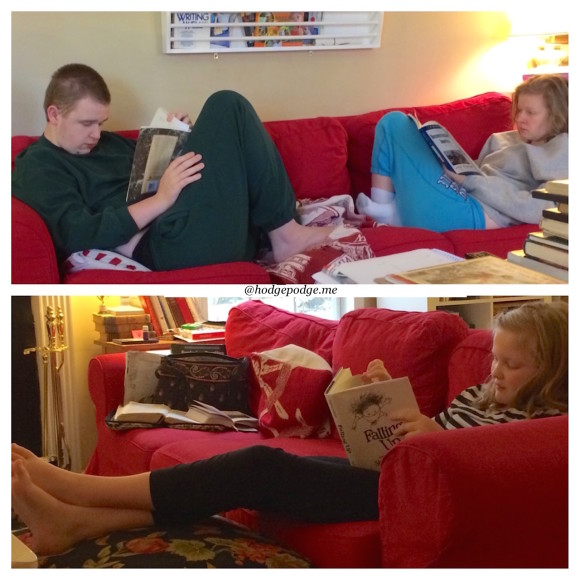 So our chats with my high schoolers these days are about SAT, ACT, driving, this college, that course. What are we lacking? And affirming that, yes, we have done well in that area. And though I am nostalgic about it all – I also pause and so very grateful. Grateful for these high school years with my children. Oh! Though they may have been an unknown and a challenge at times – I am so very, very thankful for homeschooling high school.
My middle girl is using up her middle school years as well. Next year will be 8th grade for her. And then high school. My third high schooler? Yes!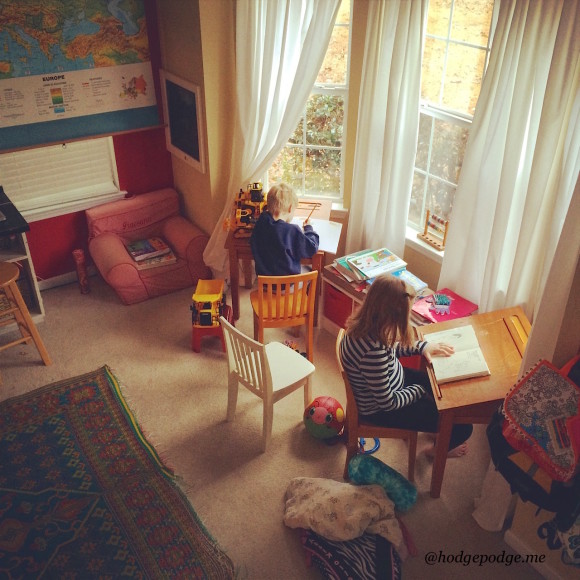 Not only that but my little ones are growing up too. I just never tire of this scene. Even with gray skies, the light is just right in this window. (Though I fear that not-so-littlest girl is about to outgrow her desk.) These youngest two are about finished with the basics for today. He is doing A Reason for Handwriting and she is reading Shel Silverstein's Falling Up.
Back to Math – I feel like if we can get that routine going first then it is all downhill.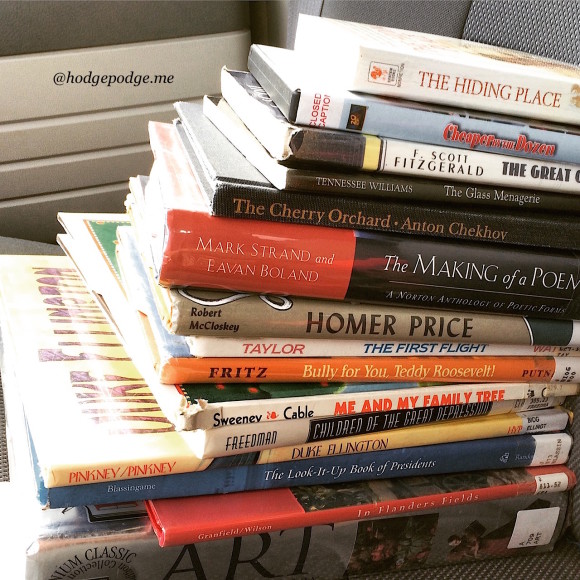 Homeschool happiness is the first round of reserved books from the library #TapestryofGrace
Driver's Education
SAT Prep Course work
Back to all extracurricular – piano, keyboarding lessons, the cast list for Aladdin in drama troupe (after a wonderful production of The Little Drummer Boy in December), regular church activities (choir, handbells, missions, youth group) – after our piano gals played at the mall in early December.
Science experiments – a whole slew of them this afternoon with Hodgepodgedad.
Field trip – to High Museum coming up! (Lots for local homeschoolers and other winter family fun)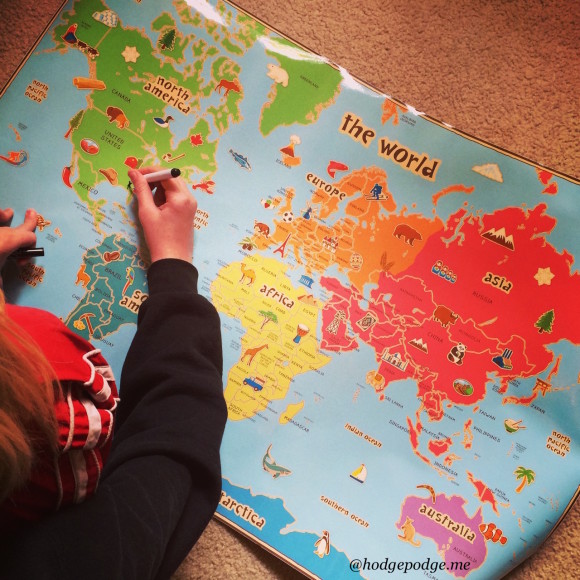 We watched:
Fantasia
Leap Frog Learn to Read shows
Cheaper by the Dozen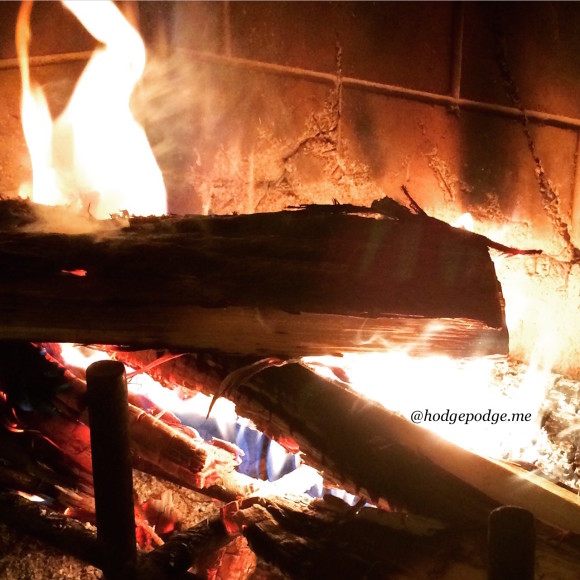 Our homeschool will be in session close to the toasty fire today! Currently 10 degrees near Atlanta (burr!)
Also with the January homeschool comes several comforts. Like moving math up close to the fire. Fuzzy socks and soft sweaters, blankets. It's just so suitable for reading. And since we are indoors, it is of course, a perfect time for ART!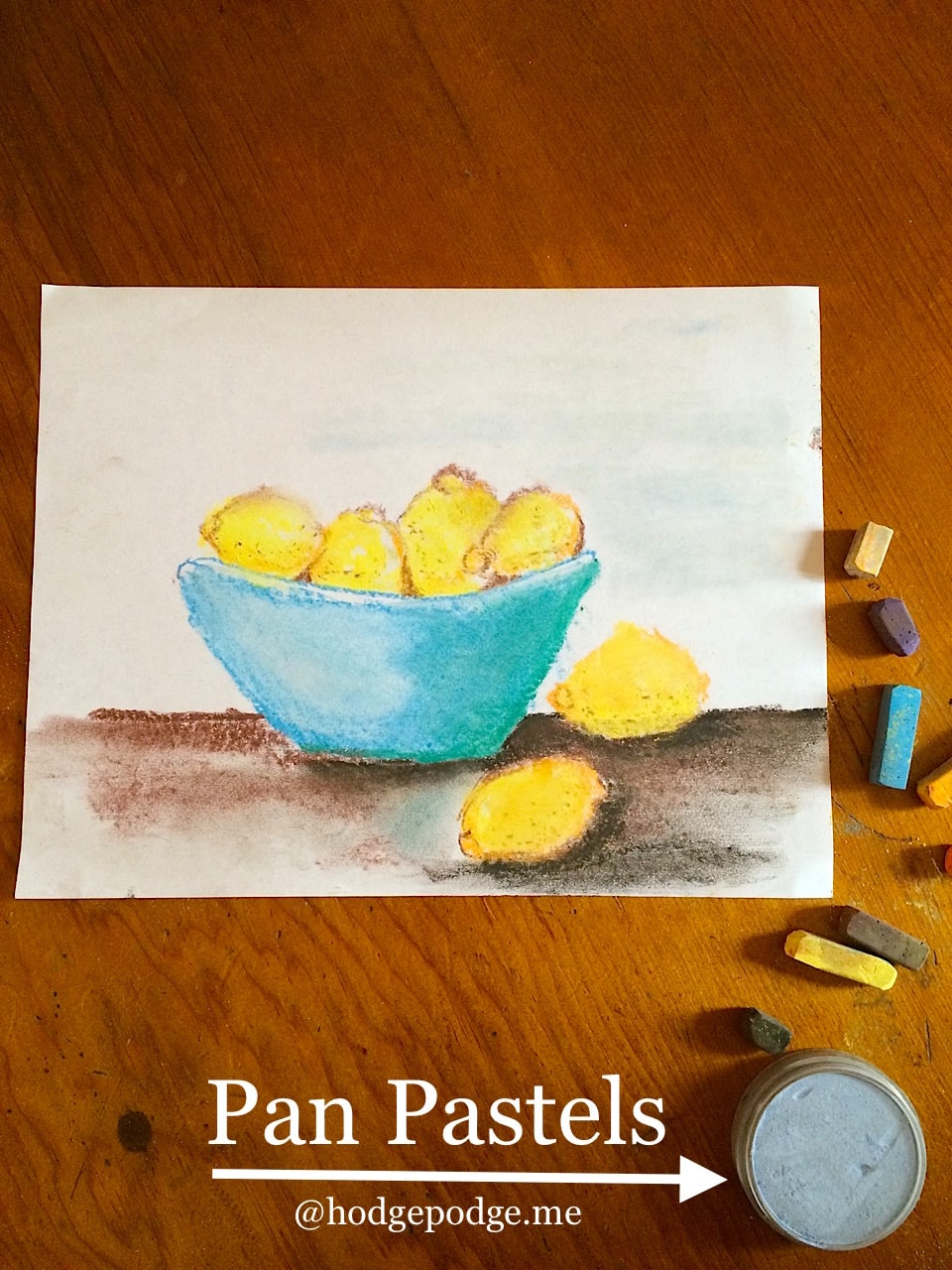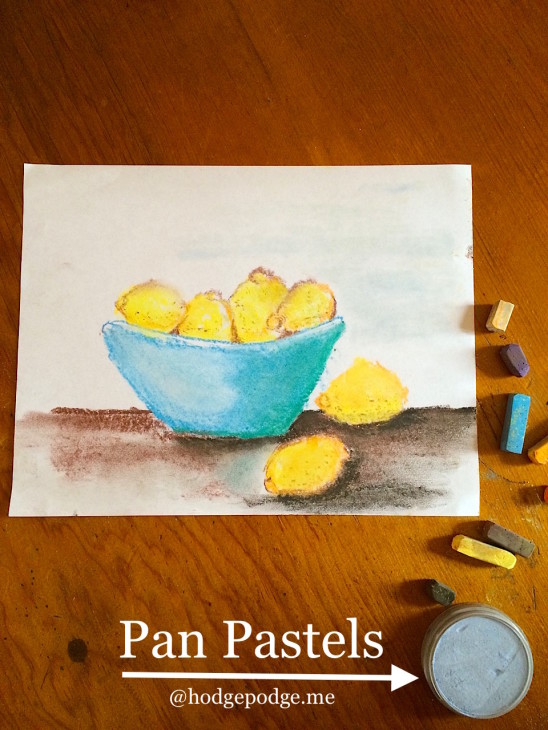 Calling all artists!
(And that means YOU because you ARE an artist!) New,
refreshing lemon chalk pastel art
. With a preview of those awesome pan pastels! Even an option for how to draw a lemon with a purple painterly effect. Such fun!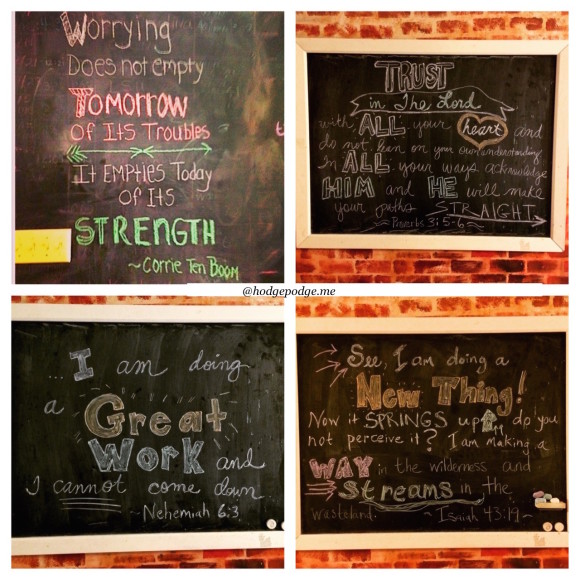 Chalkboard chalk art
–
we have been enjoying chalkboard chalk art ourselves!
In fact, we have found that it is not only a creative outlet but a wonderful tool for learning Bible verses. For keeping
The Word within Sight
!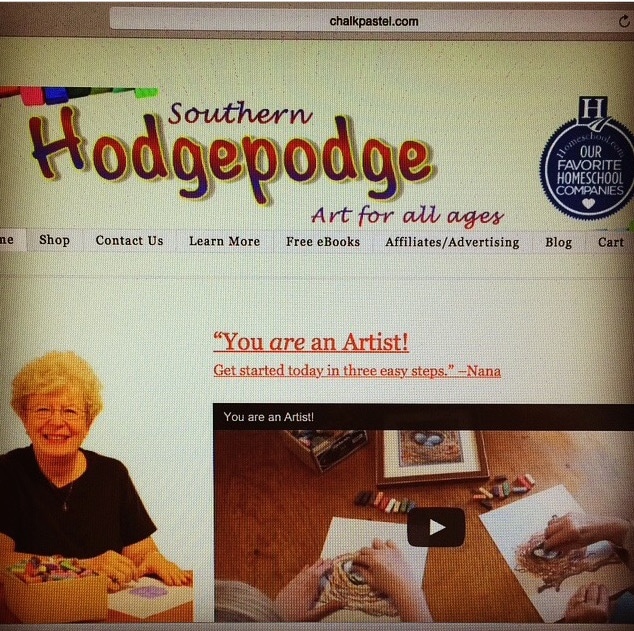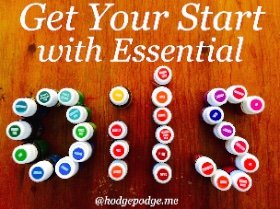 In other news:
Because I have received so many questions, I created a How to Get Your Start in Essential Oils page which lists all my posts and information on how the oils have blessed us. We've been blessed with Young Living essential oils since last July. I have seen the interest in them grow immensely. I have talked to many friends, family members, blog friends, church members and I think that folks are simply sick and tired of being sick and tired! I have personally taught one Benefits of Essential Oils class and have another one coming up next week.
Did you miss it?
In December I shared four 100+ posts:
Friends and bloggers who just might, one day, go to #CostaRica – we can dream, right? What a great time with Mary Prather, Jamie Worley and Amy Matkovich at Starbucks a couple Saturdays ago.
January Homeschool In Summary
We are back to basics and are keeping it simple. Adding in the extras and ramping up as we feel we are ready. Always with a little art and creativity in our days. And topped off, mixed in and covered in lots of prayer.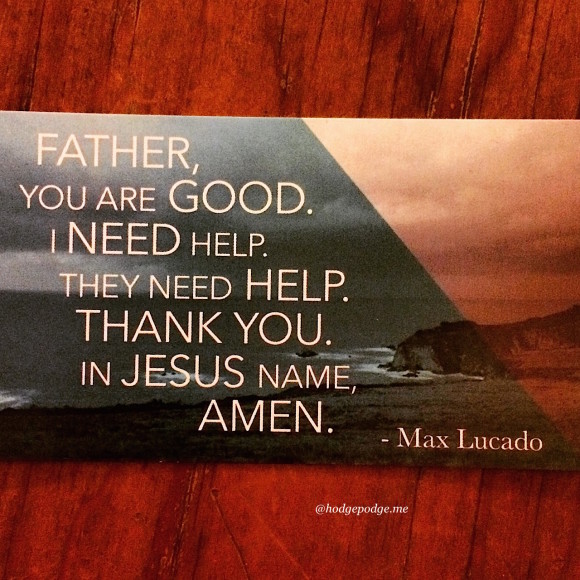 Also, because our days are so very busy and full – from elementary up to high school, I think (though I leave room to change my mind), that I will be sharing our Collage Friday homeschool wrap up posts every other Friday rather than weekly.
Many thanks to these kind hostesses (I'm linking up!):
 How about you? Have you rested, reflected and started with a clean slate for 2015?