This is a perfect month to jump into a homeschool mom's guide to fun February learning and remind ourselves of the joys of homeschooling and make some memories together!
"The incredible gift of the ordinary! Glory comes streaming from the table of daily life."

~ Macrina Wiederkehr
This Homeschool Mom's Favorite Tips for February Learning
One of our favorite habits for February is to have a Reading Week! Here are 5 reasons to have a reading week in your homeschool because this week we have been thoroughly indulging in it. I highly recommend it! What is reading week and how do you do it?
Fitting In Homeschool Subjects with One More Thing After Lunch – One of the joys of homeschooling is designing the schedule that best fits your family. There are so many creative ways for fitting in homeschool subjects. And that creative learning can change, adapt and adjust as your children grow.
And let's not forget the MANY Benefits of Homeschooling!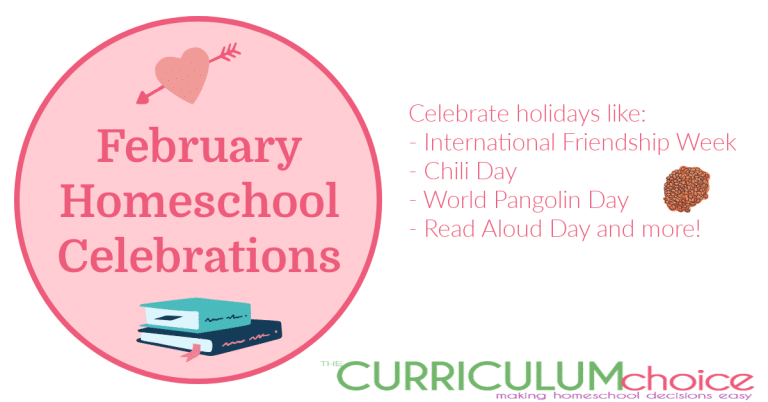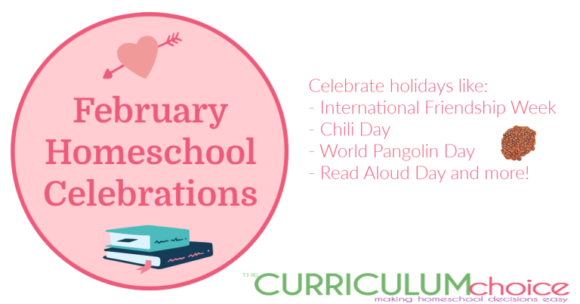 February Homeschool Celebrations and Holidays
Friendship day, read aloud day and more! The shortest month of the year is upon us, but this year, let's let family members know just how much they are loved. There are tons of February Homeschool Celebrations to enjoy with your family this month!
February Family Homeschool Fun Ideas – Did you know that the month that spotlights all-things love and kisses and hearts is the shortest month of the year? That just means you'll have to be even more intentional to squeeze in all the February homeschool family fun ideas you can think of in just twenty-eight days! Love your pet day, national hot breakfast month and more!
This is a fun month to fill with February homeschool art activities to help you celebrate each day and look forward to spring. We have gathered our favorites for homeschool families to get you ready for a fabulous February! Norman Rockwell's birthday, Groundhog Day, Valentine's Day, Presidents' Day, Black History Month and more! February Art Activities You Will Love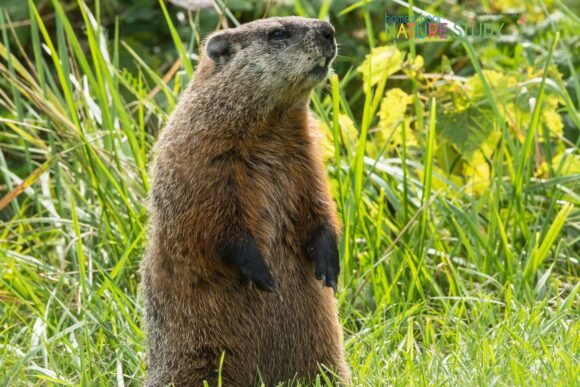 Groundhog Day for Your February Homeschool
Groundhog Day Art lesson – What do you think? Will it be an early spring or six more weeks of winter? Paint your prediction with Nana's Groundhog Day homeschool art lesson. You are the artist!
Groundhog Day Nature Study Activities – Whether it is Groundhog Day or you are just wanting to learn more about these mammals, enjoy these homeschool nature study activities about woodchucks, groundhogs, prairie dogs and marmots!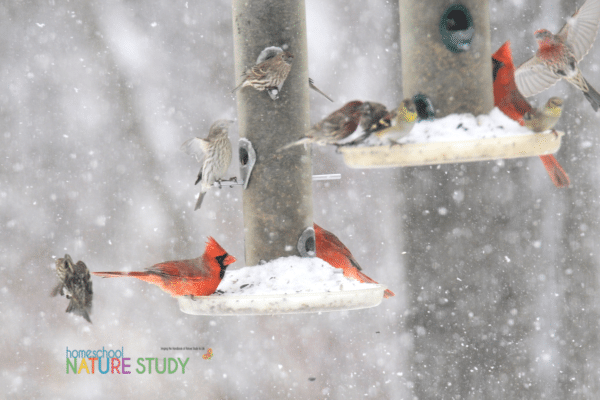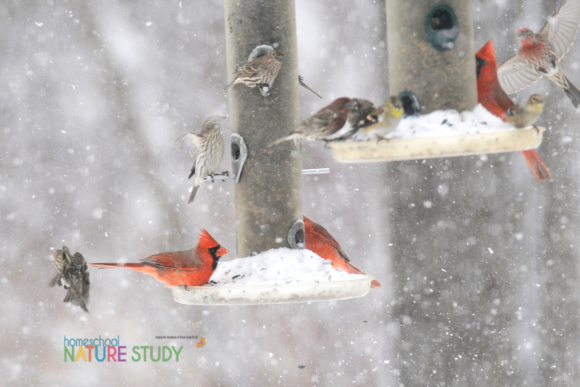 Great Backyard Bird Count Homeschool Activities
Great Backyard Bird Count Resources: Everything You Need! Are you ready? Enjoy these Great Backyard Bird Count Homeschool Resources as you watch birds in your backyard this February!
A chalk pastels bird study with Nana is a wonderful way to introduce bird art lessons in your homeschool. Chalk pastels are perfect for preschoolers to adults. They are super easy to use with no long art supply list needed. You'll love adding these vibrant birds to your next homeschool nature study or in preparation for the Great Backyard Bird Count! Chalk Pastels Bird Study with Nana plus Famous Artist John James Audubon Homeschool Lesson.
February Nature Studies Great for Backyard Bird Watching – There are so many ways to enjoy bird watching this month (or any month). Here are some ideas to get you started.
Great Backyard Bird Count Homeschool – It's that time of the year when citizen scientists everywhere are gearing up for the Great Backyard Bird Count (GBBC). It's easy to participate and the bird count is a great way to contribute to actual data being used by ornithologists.
Birdwatching with Cornell Lab of Ornithology – Birdwatching is an easy and wonderful method of nature study.
Valentine's Day Homeschool Activities
Heart Collage: Mixed Media Acrylic – There are so many possibilities with this art work. Nana's collage was made with pieces of copied sheets of music, red tissue paper, words and Valentines. For ours, we pulled from the craft supplies we had.
I Heart Homemade Valentines – Just simple homemade Valentines. Sugar, hearts and love. In the continuation of give me simple and make it fast, I bring you the homemade version of a Valentine celebration.
A Fun, Hands-On Homeschool Unit Study for Valentines Day – learn about the origins of Valentines Day and enjoy several art lesson ideas.
Little House on the Prairie Homeschool Tea – You can pair some heart-shaped sugar cookies and tea or milk with this sweet Little House art tutorial with Nana. We think this one is perfect for a Valentine's Day tea too.
Easy Microwave Fudge Recipe – just three ingredients!
The Best Homeschool Valentines Day Ideas – I have a ton of fun Homeschool Valentine's Day Ideas to share with you! Crafts, snacks, DIY Valentines and more!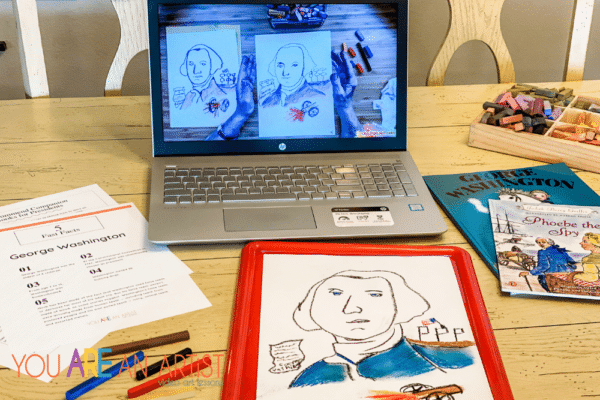 President's Day Activities
Presidents' Day should really be referred to as President's month if you are a homeschooler! Am I right? We can't cram all of that good stuff into one day. It's impossible; there are way too many interesting facts and rabbit trails to explore. The Best Presidents Day Art Projects for Your Homeschool
Homeschool Presidential Studies – In February we observe multiple Presidential birthdays as well as the national holiday, Presidents' Day. The Curriculum Choice authors are here with a wealth of inspiration for you to study the American Presidents with this Homeschool Presidential Studies compilation.
"Life is not intended to be simply a round of work, no matter how interesting and important that work may be. A moment's pause to watch the glory of sunrise or a sunset is soul satisfying, while a bird's song will set the steps to music all day long."

~ Laura Ingalls Wilder