Somewhere I saw this idea. A simple, heart-shaped bird feeder. Of course, we must make it.
And we must make it allergy friendly!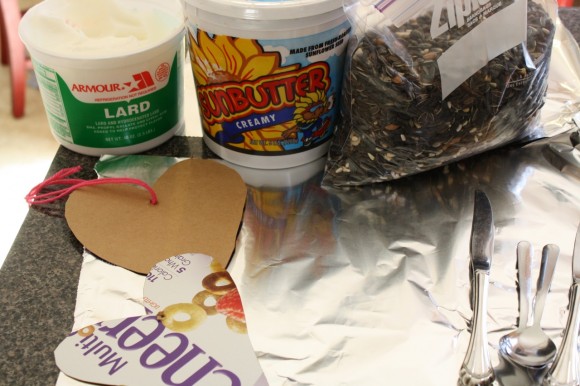 We gathered our supplies:
cardboard from a cereal or other box
lard or shortening
SunButter (or peanut butter for those non-allergic types)
bird seed
string
We cut out the simple heart shape. I punched a hole with the scissors and Middle Girl added the string.
Then we spread the lard over our cardboard hearts. Spread the love!
Before hand I made sure we covered the kitchen counter with tin foil for easy clean up. So, rather than have to clean out a bowl, we mixed up the SunButter and birdseed right on the tin foil. We pretended we were at Cold Stone Creamery adding mix ins to ice cream. But we were mixing up treats for the birds.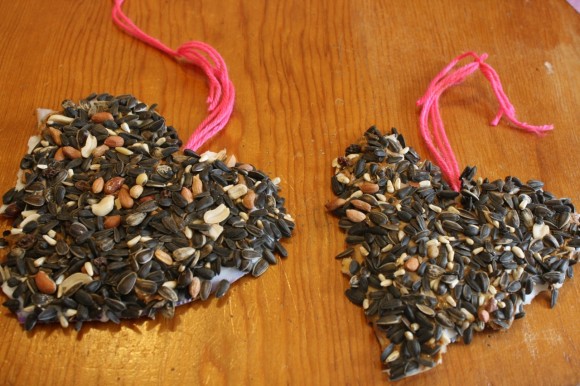 We spread the SunButter mixture on top of the lard layer. Middle Girl used her hands but I was able to spread it nicely with a knife.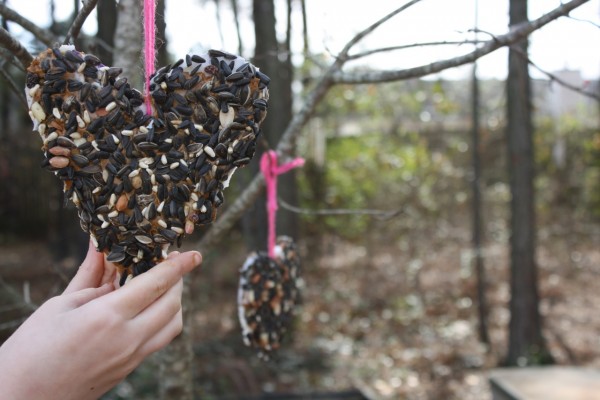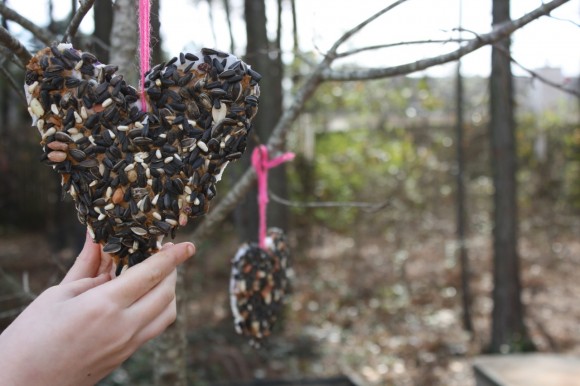 Then we found the perfect spot to hang our feeders.
We do love our birds!
I scanned my Pinterest boards but could not find the source of this heart-shaped feeder inspiration. Or maybe it was the Highlights magazine in the orthodontist's office? I'd love to give credit if anyone knows of the source. Anyway, we're grateful for the fun it inspired. And the birds are too.
You might also like:
-originally published February 2012 and updated 2021