There are so many wonderful homeschool resources for birds nests in your spring nature study! These are some of our favorites. Nests are each unique and colorful!
Bird Nest Art Lesson Activities For Your Spring Nature Study
Oh wow. Gorgeous. That's what we all said when Nana came in with her latest chalk pastel of a bird's nest. Beautiful! We wanted to make one too. So Nana taught us how to weave the colors just like birds do – making layers. Find Nana's original step-by-step lesson, here: Birds Nest Chalk Pastel Lesson. You can also give her video art lesson a try: How to Draw a Bird's Nest with Chalk Pastels.
Nana says, "Oh we have so many fun ways to celebrate birds for the Great Backyard Bird Count! Plus a lesson and podcast on John James Audubon the famous artist and naturalist. You will learn about Audubon's travels, bird paintings – you will even get to draw him traveling and painting birds!
Beautiful birds – a fun nature study my eldest son wrote about with so many different birds!
Robin Homeschool Art and Nature Study Lesson – such a fun follow up art activity after watching robins in your yard!
John James Audubon studied birds and the nests. Listen to Nana's podcast on Audubon!
Spring Nature Study Activities: Make Bird Feeders and Bird Crafts
You can create these amazing bird feeders with the replay of a special winter event with our sister site, You ARE an ARTiST! There are even more bird feeders/crafts you can enjoy in the replay. Find out more in this Winter Tree Homeschool Nature Study!
You might also like: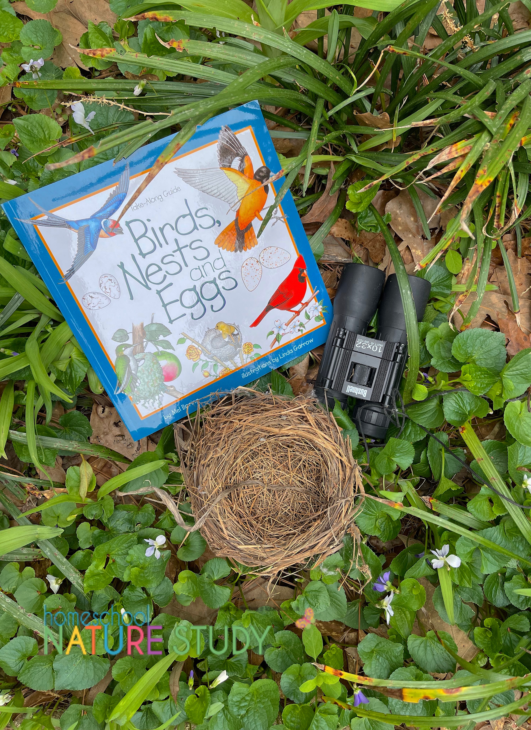 Bird Nest Homeschool Resources
There are so many wonderful homeschool resources for birds nests! Here are some of our favorites:
Fun Bird Nests and Eggs Activities for Nature Study – Enjoy these fun activities for learning about bird nests and eggs. Includes ideas for getting outside, bird resources and suggestions for follow up activities as well.
Birds, Nests and Eggs – The book Birds, Nests, and Eggs is the perfect beginner's book for homeschool nature study. It's also a wonderful take along guide that features many of the common birds that we see in our yards and neighborhoods.
Great Backyard Bird Count: Everything You Need! Each February, for four days, the world comes together for the love of birds. Over these four days we invite people to spend time in their favorite places watching and counting as many birds as they can find and reporting them to us. These observations help scientists better understand global bird populations before one of their annual migrations. – birdcount.org
Take-Along Nature Guides for Homeschool – these books are perfect for any part of nature you are studying.
The Burgess Bird Book for Children – The Burgess Bird Book for Children by Thornton Burgess is a delightful blend of storytelling and nature study. Let's take a look inside and talk about some wonderful ways to use this nature study resource in your homeschool!
Peterson Field Guides for Young Naturalists – What would the world be without birds? Birds are a favorite subject for young children as they spy birds in their yards and at near-by parks. Nurturing a love of birds is easy when you have one or two of Peterson Field Guides for Young Naturalists on hand.
Bird Watching with Cornell Lab of Ornithology – Birds are fascinating creatures, and birdwatching is a particularly satisfying branch of nature study. Cornell Lab of Ornithology provides everything you need to spark in your family a lifelong interest in birds.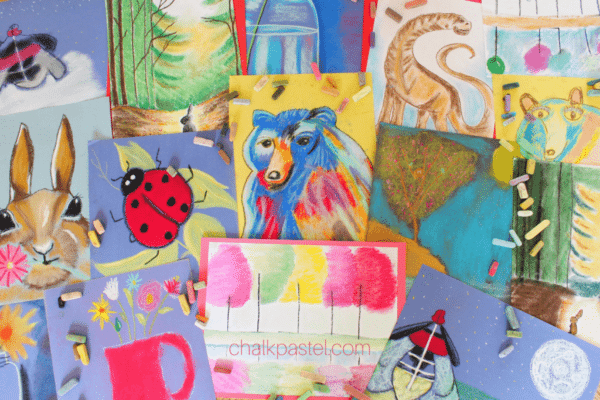 More Spring Homeschool Nature Study
A Spring Homeschool Nature Study with Art – Perfect for commemorating spring, Nana's spring homeschool nature study with art explores all creatures great and small and all things bright and beautiful! These nature-inspired art lessons are easy and fun for the whole family!
Guide to Spring Nature Study in Your Homeschool – Getting outside with our children can be the sanity saving activity we all need. As spring approaches, have you considered adding a little nature study into your weekly routine?
Spring Weather Outdoor Hour Challenge – Here are some easy ideas for a spring weather homeschool nature study from rain and mud puddles to noticing tree buds. Includes ideas for nature journaling!
How to Make Memories This Spring with Fun Homeschool Ideas – Here are some ideas for how to make memories this spring with fun homeschool ideas. It seems to me that we are always talking about making memories with our children during the summer. Or over the Christmas holidays. But memory-making lasts year 'round. Spring can be the time to burst outside and enjoy. To build a new tradition.
Spring Nature Study for Multiple Ages – Warm sunshine on your back, leaves unfurling and marvelous moss and lichen? Yes, please. We enjoyed some signs of spring and spring nature study with all our ages this homeschool week. It went something like this…
The Spring Homeschool – It is almost spring! I hope you can feel your homeschool coming back to life with a refreshed energy to finish the year well. The authors here at The Curriculum Choice are feeling that renewed energy and have set out to encourage you with wonderful ideas for your spring homeschool.
Each day of our lives we make deposits in the memory banks of our children.

~ Charles R. Swindoll