Fall is the perfect time to take advantage of seasonal learning! Enjoy this ultimate guide to fall leaf activities in your homeschool and make memories together!
Learning As The Seasons Change
There are many things about fall that are comforting and familiar. The cooler weather, brilliant blue skies and gorgeous tree color make a beautiful combination. For homeschool moms, having a warm cup of tea and watching the leaves swirl out the kitchen window is a simple and cozy thing to do. You might even want to make our favorite pumpkin muffins (they are gluten free!) or morning bars recipe.
As you are getting back to school and the seasons are changing, here's a great list to help you have fun learning! We are all about making memories together this fall. And fall leaf activities make learning even MORE fun!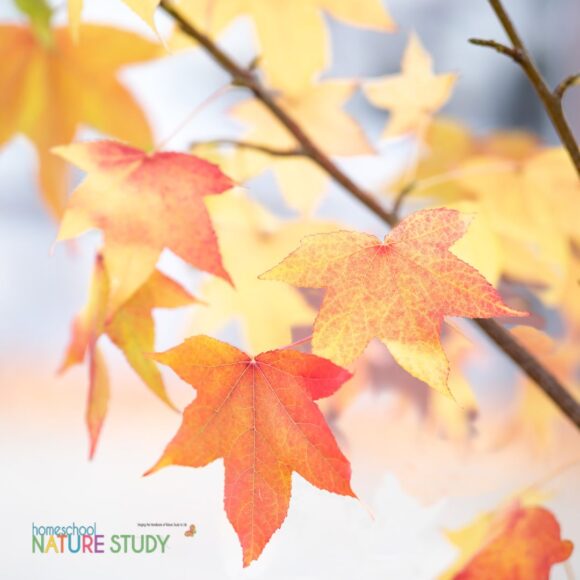 Fall Leaf Activities Perfect For Your Homeschool
You can enjoy a mixture of learning with all of these fall leaf activities for your homeschool.
Fall Homeschool Nature Study Leaf Tour of Learning
At Homeschool Nature Study, we are celebrating the start of the new season with fall leaf activities for a whole week!
The Ultimate Guide to Fall Homeschool Nature Study in Your Own Backyard – The benefits of fall nature study seem to be endless! The most important of all is making memories together as a family. The crisp, cooler air and the brilliant blue sky (on sunny days) highlight all of the fall leaf color for us. Being outside does wonders for moods. And having an outdoor 'laboratory' for discovery is as simple as swinging open your backdoor.
Seasonal Tree Study and Leaf Comparisons – Observing autumn trees and looking close though, you will see spring's leaves preparing for the winter.
Under the Fallen Leaves and Other Notebooking, a printable Autumn Field Notebook and More Nature Journaling Pages
There are so many easy printable pages for quick and fun nature walks!
Fall Color Walk with Printable Color Cards in membership (great for your youngest adventurers)
Autumn Changes in Your Own Backyard
Fall Leaf Study Grid (to keep track of your nature studies or to use scavenger hunt style)
Video on How to Make Leaf Rubbings
Learning About Leaves – with journal page
Autumn Weather Tracking chart printable
Signs of Autumn Notebook Page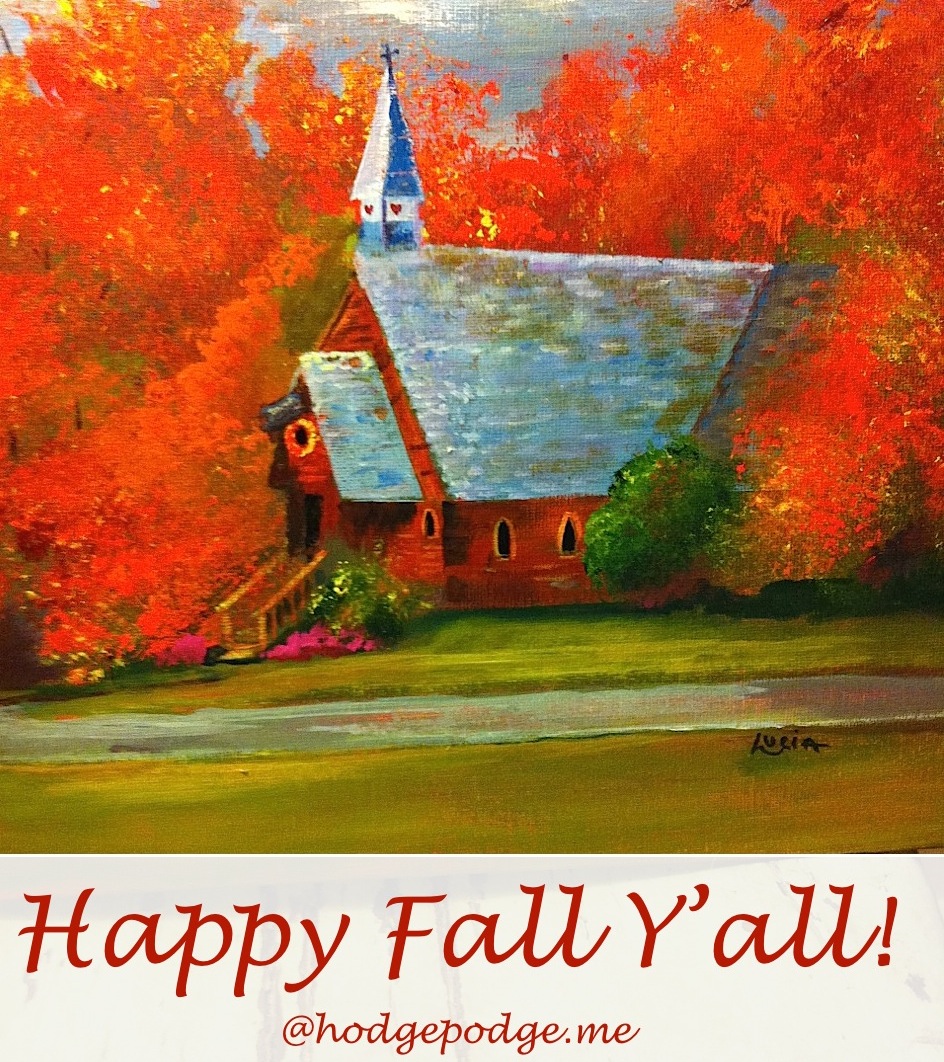 Fall Leaf Art Lessons
You can enjoy a step-by-step fall leaf art lesson, in Leaf: A Pastels Tutorial. This acrylic fall trees art lesson is such fun with the splatter painting for the leaves! And the Little Church in the Woods art lesson is such fun to paint with a burst of colorful, orange leaves!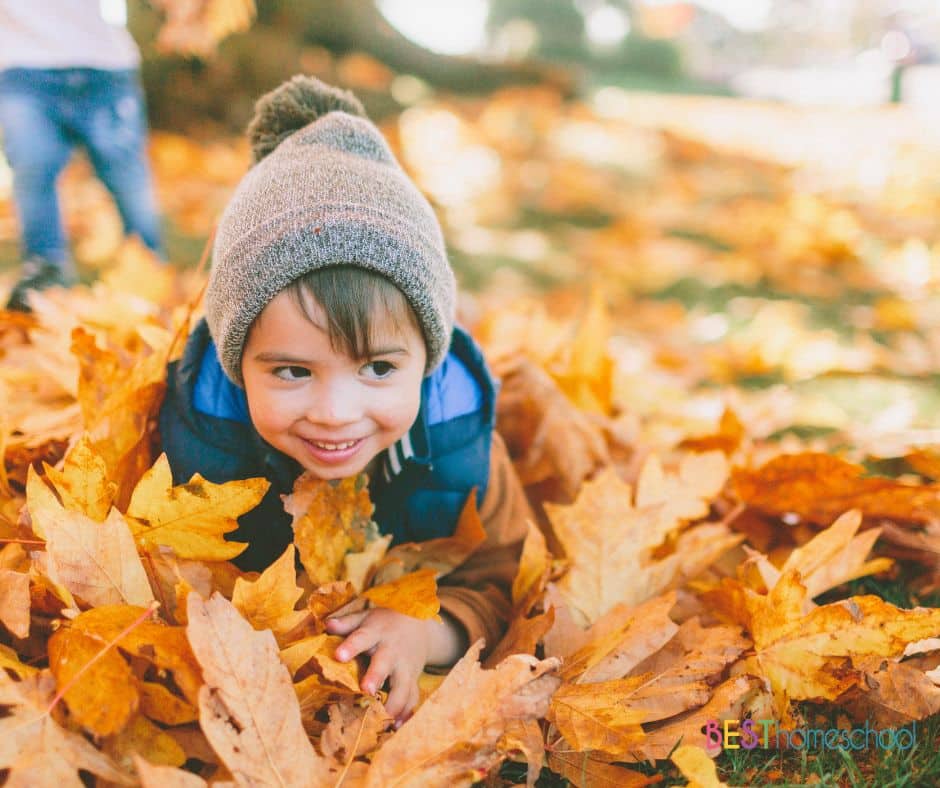 Looking For More Ideas For Fall Learning?
There are seemingly endless possibilities for fall homeschool learning! Enjoy these fun ideas to make memories too:
Fantastic Fall Art Lessons for Kids – Grab a slice of apple pie, some warm socks, bury your homeschooler in a pile of leaves or enjoy these fantastic fall art lessons together! Have we got a fall bucket list for you!
Do you adore fall learning in your homeschool too?