Bats can be such a fun and engaging topic for children because they are so fascinating! Learn about bats in your homeschool with this comprehensive guide that includes nature study, art and more.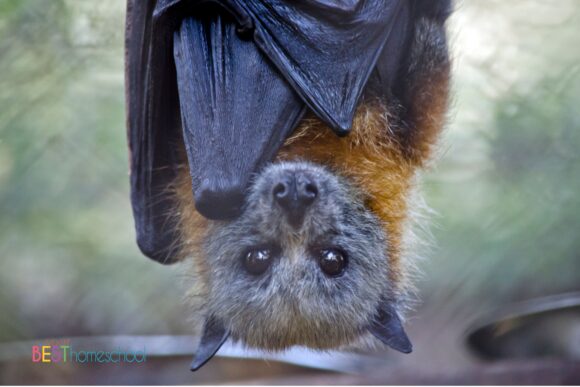 Bats Are Fascinating!
Bats are the most amazing fliers as they swoop and streak around the sky catching their dinner.
"There are no other wings so wonderful as the bat's; the thin membrane is equipped with sensitive nerves which inform the flier of the objects in his path, so that he darts among the branches of trees at terrific speed and never touches a twig…The flight of the bat consists of darting hither and thither with incredible swiftness, and making sharp turns with no apparent effort…..He makes a collecting net of the wing membrane stretched between the hind legs and tail, doubling it up like an apron on the unfortunate insects…..thus he is always doing good service to us on summer evenings by swallowing a multitude of insects."

Handbook of Nature Study, page 242
We have observed just these behaviors in our backyard bats. I know they are ridding our area of many, many mosquitoes. We can't help but cheer them on as we watch their movements in the dusky evening.
All too fast, the moment passes and they are gone. We know they will make their return the next evening so we don't have long to wait to watch this flying wonder of the twilight hours.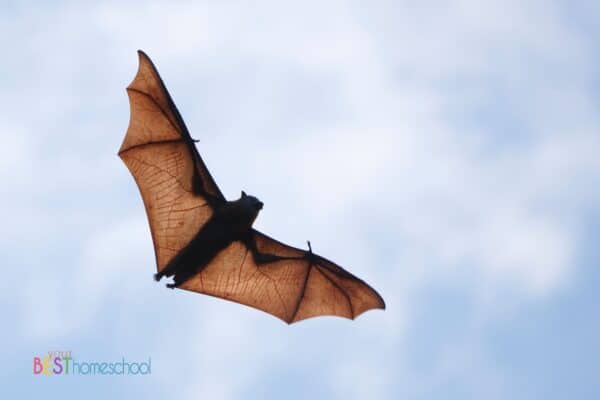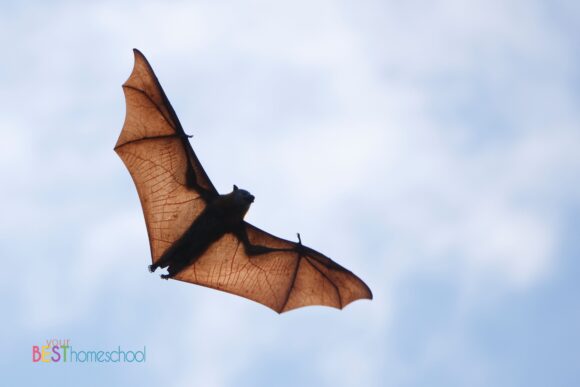 Bat Learning Activities For Your Homeschool
There is so much to learn about bats and how beneficial they are! They eat many farm pests and mosquitoes and are so interesting! You can learn more with:
Bat Homeschool Nature Study
Bats are wonderful creatures. They are important for pollination of plants and are beneficial in many more ways. Enjoy this bats homeschool nature study on mammals that fly and have echolocation! Find the full bat study on our sister site, Homeschool Nature Study.
Members of Homeschool Nature Study also enjoy an Outdoor Hour Challenge lesson on the hearing of bats and echolocation with the Handbook of Nature Study.
In addition, here are some more resources for you to enjoy as you learn about bats:
~ Some of the below links are affiliate links to homeschool learning resources. See our full disclosure policy.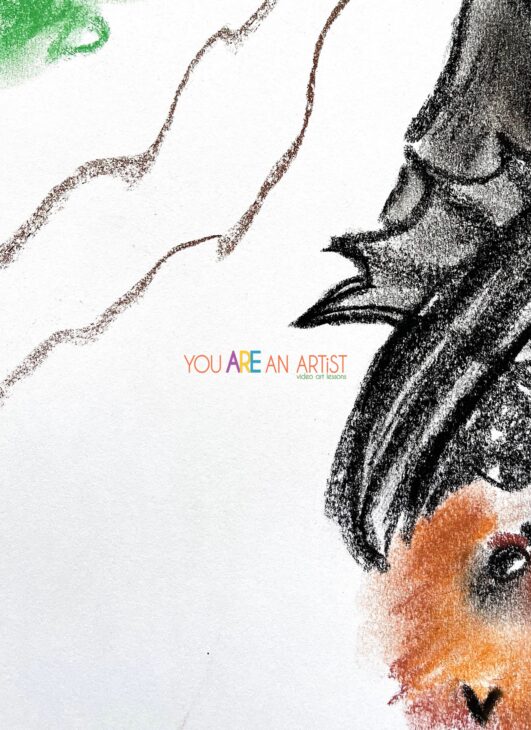 Bat Art Lesson
Nana has a bat art lesson for you to enjoy in the You ARE an ARTiST Clubhouse in her Animals course. You can take a peek at her fun not spooky art lessons for October, here.
Looking For More Animal Studies?
There is no end to the fun you can have studying animals! Here are a few more ideas to get you started:
You might also like The Ultimate Guide to Fall Leaf Activities for Your Homeschool.
Did you know that Bat Appreciation Month is October?