Whether you are wanting to do 'pumpkin homeschool' or simply enjoy a fun pumpkin art lesson, these are entertaining pumpkin activities your child will love!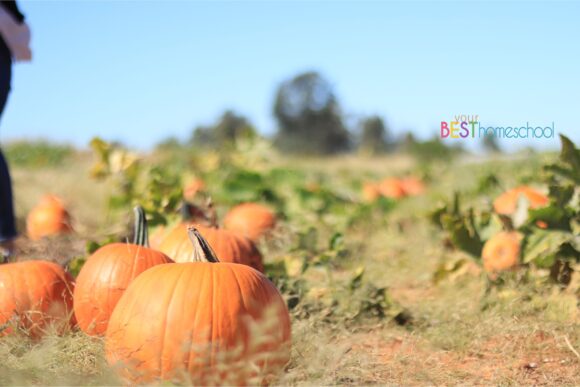 Adding Fun To Your Homeschool Learning
Is this true for your homeschool learning too? I have found that when we add some fun to our homeschool time, not only does everyone learn better, but we often find even more to learn about as we dig deeper! While we are reading books aloud or browsing reference books, we might come across something we saw on a recent field trip. Or we may just want to spend a little more time on something that looks fun to learn about.
Pumpkin Activities For Every Homeschooler
Just in time for fall, these fun and engaging pumpkin activities are perfect for your homeschool! Take a look at all the different options available as you create your own homeschool pumpkin themed study.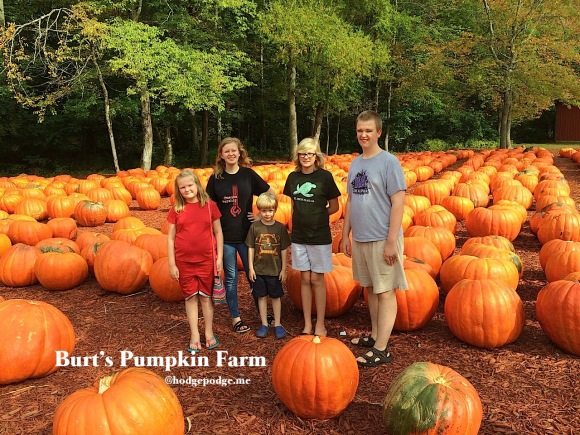 Visit a Pumpkin Farm
It is always fun to visit a pumpkin farm or pumpkin patch and see the variety of pumpkins! Do you have a pumpkin farm near you?
Our sister site, Homeschool Nature Study has both a pumpkin nature study and a pumpkin farm notebooking page. Do the pumpkin nature study before you visit a pumpkin farm and use the notebooking page to talk through all that you saw on your pumpkin farm visit. There are apple nature study ideas in the same post!
The Great Pumpkin Charlie Brown Art Lesson
For even more pumpkin activities, enjoy Nana's Fall pumpkin chalk pastel art lessons for all ages! These are always a favorite – including a free It's The Great Pumpkin Charlie Brown art lesson. Charlie Brown is such a treasured classic for the holidays: Pumpkin Art Lessons Perfect for Fall Homeschooling.
Pumpkin Chalk Pastel or Acrylic Art Lesson
You can also add to your pumpkin activities with either a chalk pastel or acrylic pumpkin art lesson. Create these colorful lessons and build memories together!
"I love pumpkins and this time of year. The different colors and sizes of all the pumpkins bring such a colorful wonder to fall. And really, they are just too cute! We also coupled two read alouds with our art lessons: 'Too Many Pumpkins' by Linda White and 'The Pumpkin Patch Parable' by Liz Curtis Higgs." – Jamie of Treasuring the Tiny Moments Homeschool.
Easy Pumpkin Recipes
I also have some favorite pumpkin recipes to enjoy: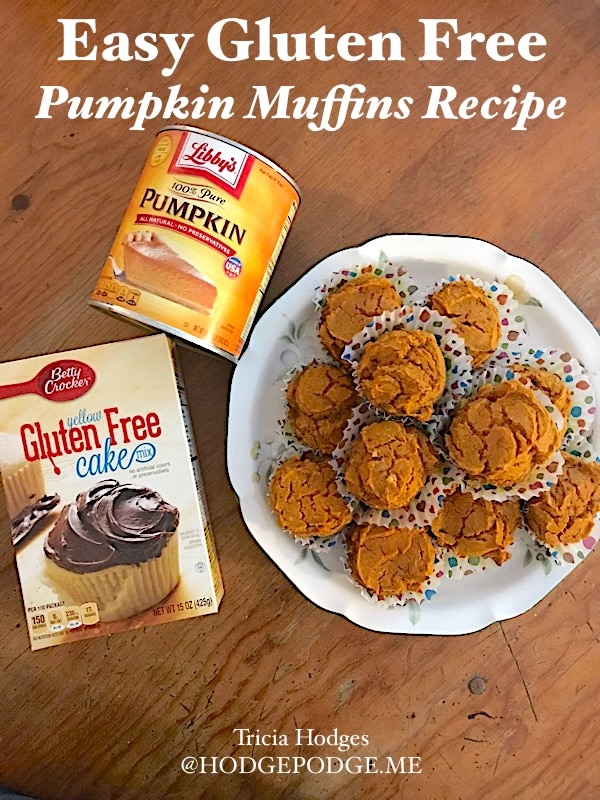 More Fun Activities For Fall Learning
The Pumpkin Homeschool at The Curriculum Choice – October is the perfect month to celebrate all things autumn and enjoy some fall themed learning adventures. Here at The Curriculum Choice, we're sharing our autumn-themed, perfectly-picked, pumpkin ideas for fun and academic success! With these resources, you can enjoy a month of Pumpkin Homeschool with the family!
5 October Family Fun Ideas: Julie Lavender suggests some silly, some serious October holidays and celebrations here.
Pumpkin activities just make for bright and colorful homeschool fun! Don't you think?