Always a fall favorite are Grandma's Pumpkin Raisin Cookies Recipe. Enjoy this classic recipe for an afternoon treat or for your fall dessert. In honor of fall, Hodgepodgedad's favorite, Grandma's Pumpkin Raisin Cookies Recipe.
Grandma's Pumpkin Raisin Cookies Recipe
Ingredients
2 cups sifted flour
2 ½ teaspoons cinnamon
½ teaspoon nutmeg
¼ teaspoon ginger
4 teaspoons baking powder
1 teaspoon salt
½ cup shortening (I didn't have any so I substituted real butter and they turned out beautifully!)
1 cup sugar
1 cup pumpkin
2 eggs (beaten)
¾ cup raisins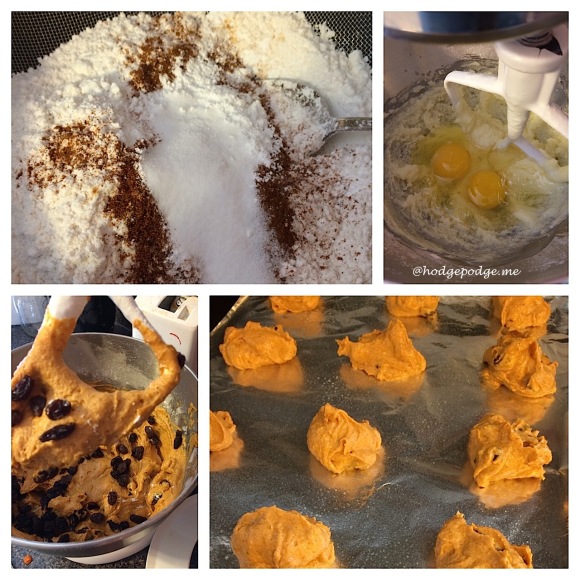 Directions:
Preheat oven to 350 degrees. Sift, flour, cinnamon, nutmeg, ginger, baking powder, and salt together. Set aside. Cream shortening and sugar to a light fluff. Add eggs and pumpkin, mix well. Add flour mixture by thirds, mix well. Stir in raisins. Drop by teaspoonful on cookie sheet. Bake for 8 to 9 minutes.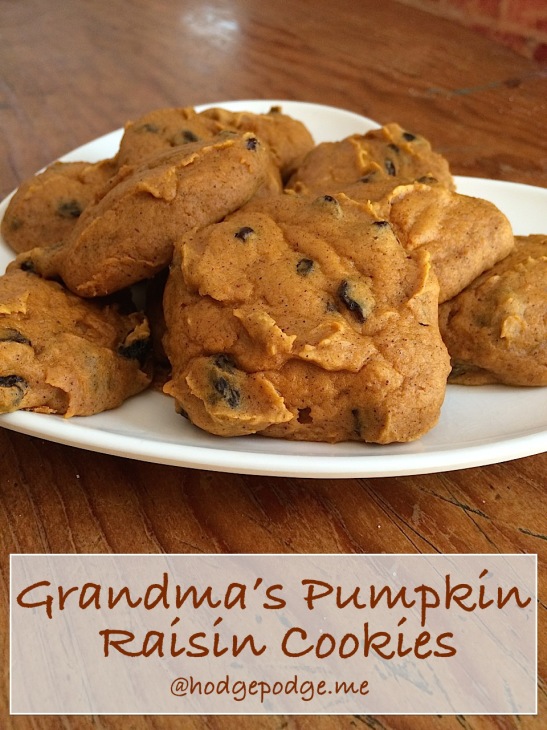 You might also like:
Originally published September 2009. And I have not done this myself yet, but I am sure you can make a gluten free version with a flour substitute.
Save
Save
Reader Interactions