Nana's leaf a pastels tutorial is a fun and easy one to enjoy in celebration of fall leaves!

This lesson is ablaze with fall colors!

We just couldn't help it. The leaves are just glorious and we had to make a pastel version of the outdoor oranges. And would you believe? Pink?
This tutorial is short enough to finish in five minutes. Even two-year-old Lil' Buddy joined in for a few swipes. Nana drew the first three steps on the chalkboard.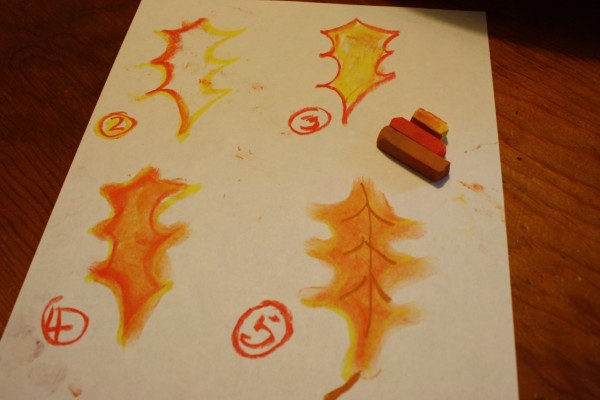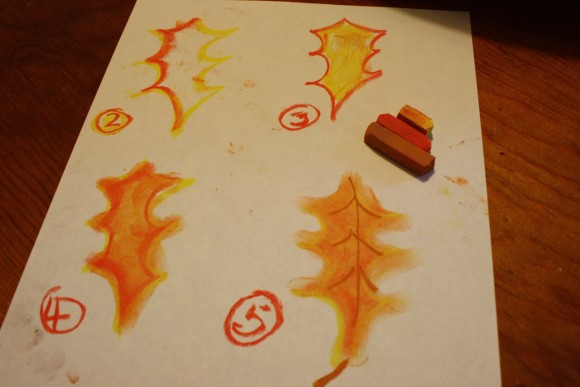 And the remaining steps on a regular, printer piece of paper. The three colors needed are brown, yellow and a pinkish-orange. Really any orange of your liking will do.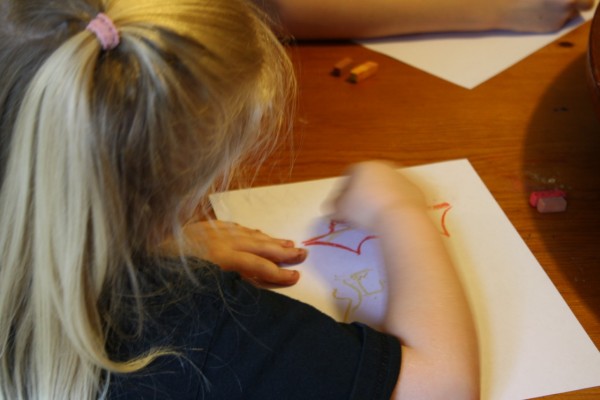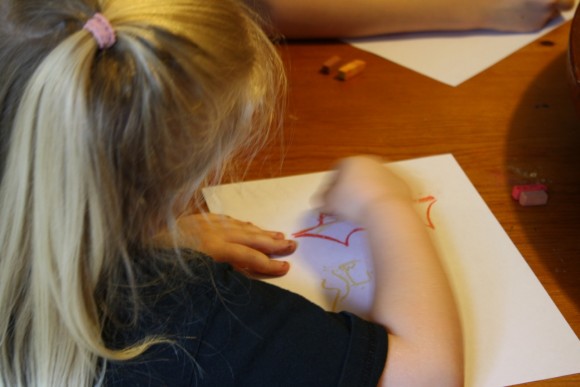 You may need to help younger ones with the outline, just to get started.
And you may want to just let others explore on their own 🙂
Some may get ahead and finish quickly.
Using your finger is better than your fist for this picture.
(See? It's so quick – he's still there)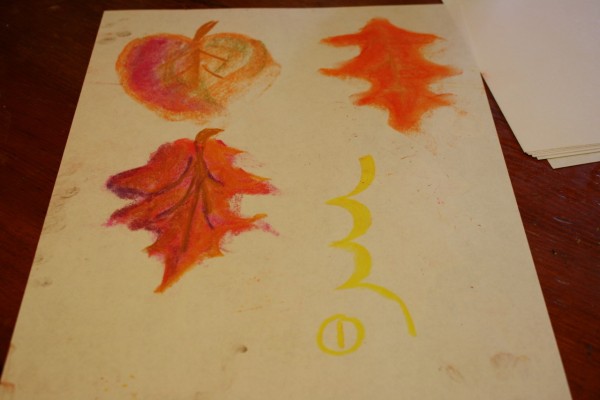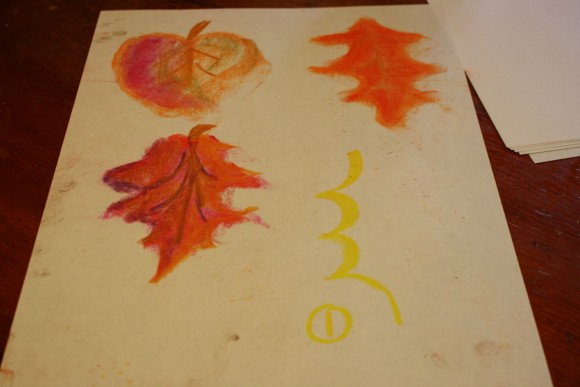 Some may decide to add a pumpkin or an apple…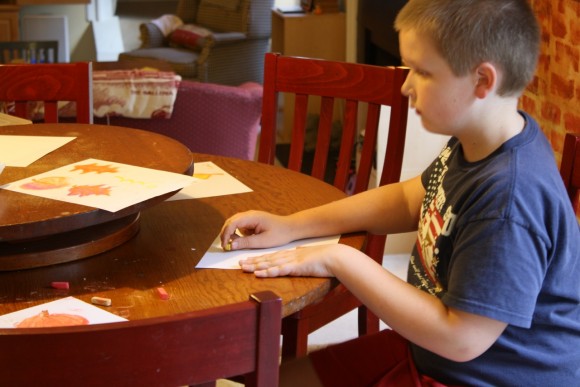 Some may decide to join you a bit later…
Either way, or any of these ways…
This is a quick and easy lesson…
And pastels are a whole lot of fun!
Enjoy!
A note on chalk pastels: Pastels are an easy, forgiving medium. Fun for children and adults alike! Details on the pastels and paper we use, how and where to purchase, and more of Nana's lessons at ChalkPastel.com.

The practical aspects of a mess: Pastels are blessedly messy. We always have baby wipes close by to wipe hands. We wear something we don't mind getting stained or don a smock.
Encouragement: How to Start Art with Little Ones and How to Add in the Joy of Art.
~I invite you to subscribe to Hodgepodge (it's free!) Don't miss any art lessons!
Nana's Fall Video Art Lessons in the You ARE an Artist Clubhouse!
You might also like:
-originally published October 2011