We recently enjoyed this tutorial again for a little Blueberries for Sal Five in a Row fun. Blueberries: A Pastels Tutorial…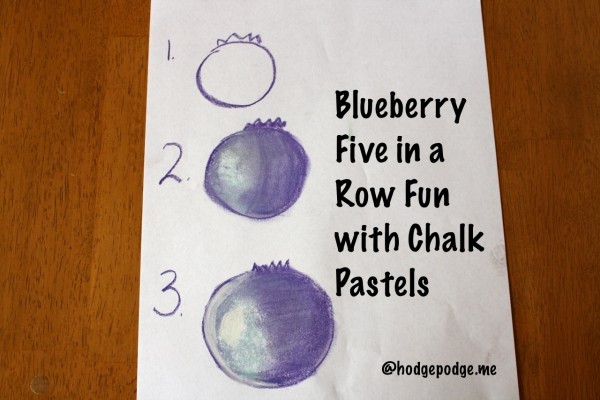 A couple of weeks ago, Nana shared a watermelon pastel tutorial with us. This time, it's beautiful blueberries! And, once again, it's a summer time easy, 1-2-3 steps.
This afternoon we had the pleasure of a friend visiting. She had never tried pastels before but took right to them. Since Nana wasn't with us this time (she had prepared this tutorial for us a few weeks ago when we got away), we used her directions, her words. We explained to our friend…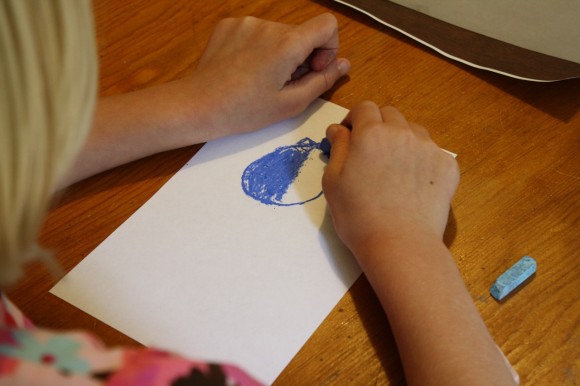 Middle Girl chose to have her light source coming from the right.
Blueberries: A Pastels Tutorial
That first you need to decide "where the light source is coming from."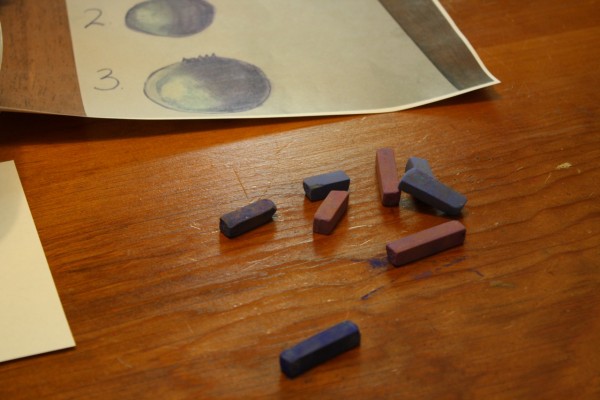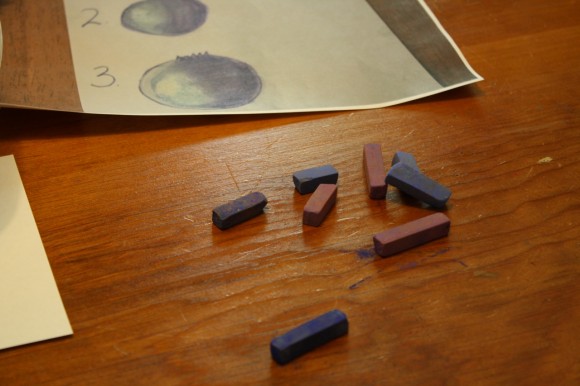 In the picture above, the light is from the left and you can clearly see that the right side of the blueberry is darker.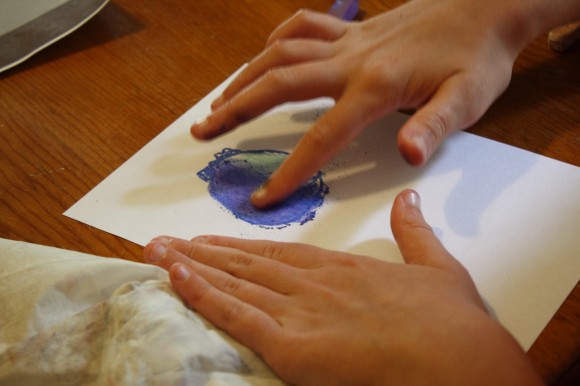 Fill your blueberry in with a luscious, deep blue. Fist it in. Or just use one finger to blend as we did.
Then add a very light "skumbling" of aqua and fist it or blend it a bit with a finger tip.
You can even add a touch of white to show the light too. (Our friend's blueberry, above. Didn't she do a great job? Her first time!)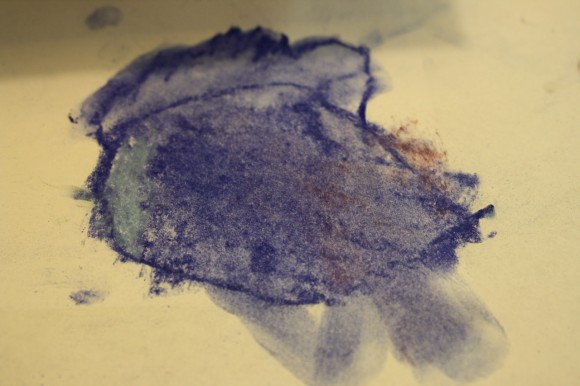 Five-year-old's extra-juicy blueberry.
Eight-year-old's beauty of a berry.
Now, it's time for a bowl full! Make as many as you'd like. Thank you, Nana!
You might like to bake a blueberry pound cake with a bunch of blueberries.
More art fun with children's books:

FEATURING YOU! YOU ARE AN ARTIST!
Looking for a video art lesson? Nana has over 600 in the You ARE an Artist Clubhouse – including a dandelion in the Backyard Nature course!
Featuring You! You ARE an Artist!
Paint your blueberries art and be sure to share with us! Simply tag @chalkpastelart on Instagram, use the #YouAREanArtist hashtag, or upload a photo to the ChalkPastel.com Facebook page!
A note on chalk pastels: Pastels are an easy, forgiving medium. Fun for children and adults alike! Details on the pastels and paper we use, how and where to purchase, and links to all of Nana's other pastel lessons are here: Our Favorite Chalk Pastels
The practical aspects of a mess: Pastels are blessedly messy. We always have baby wipes close by to wipe hands. We wear something we don't mind getting stained or don a smock.
Have you subscribed to Hodgepodge so you won't miss any free art tutorials?
-originally published June 2011