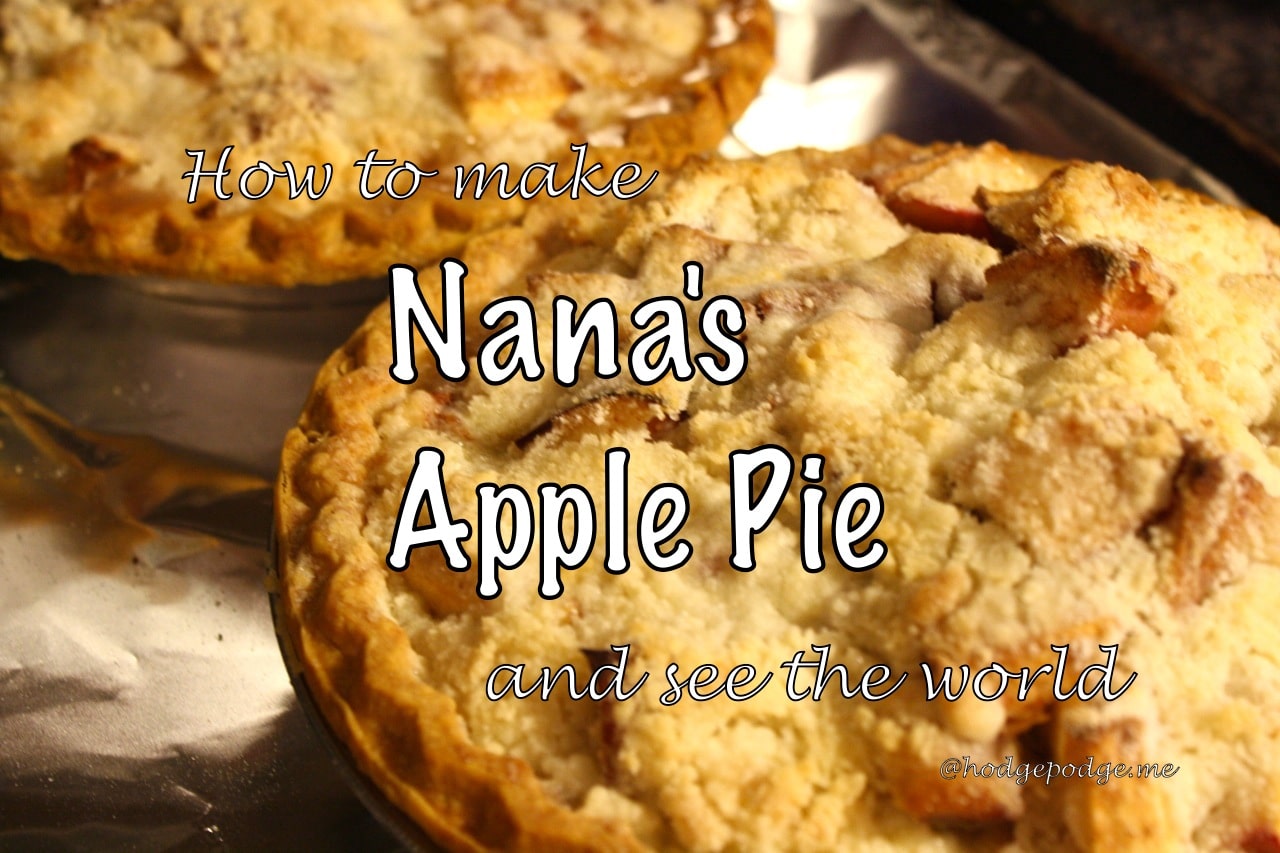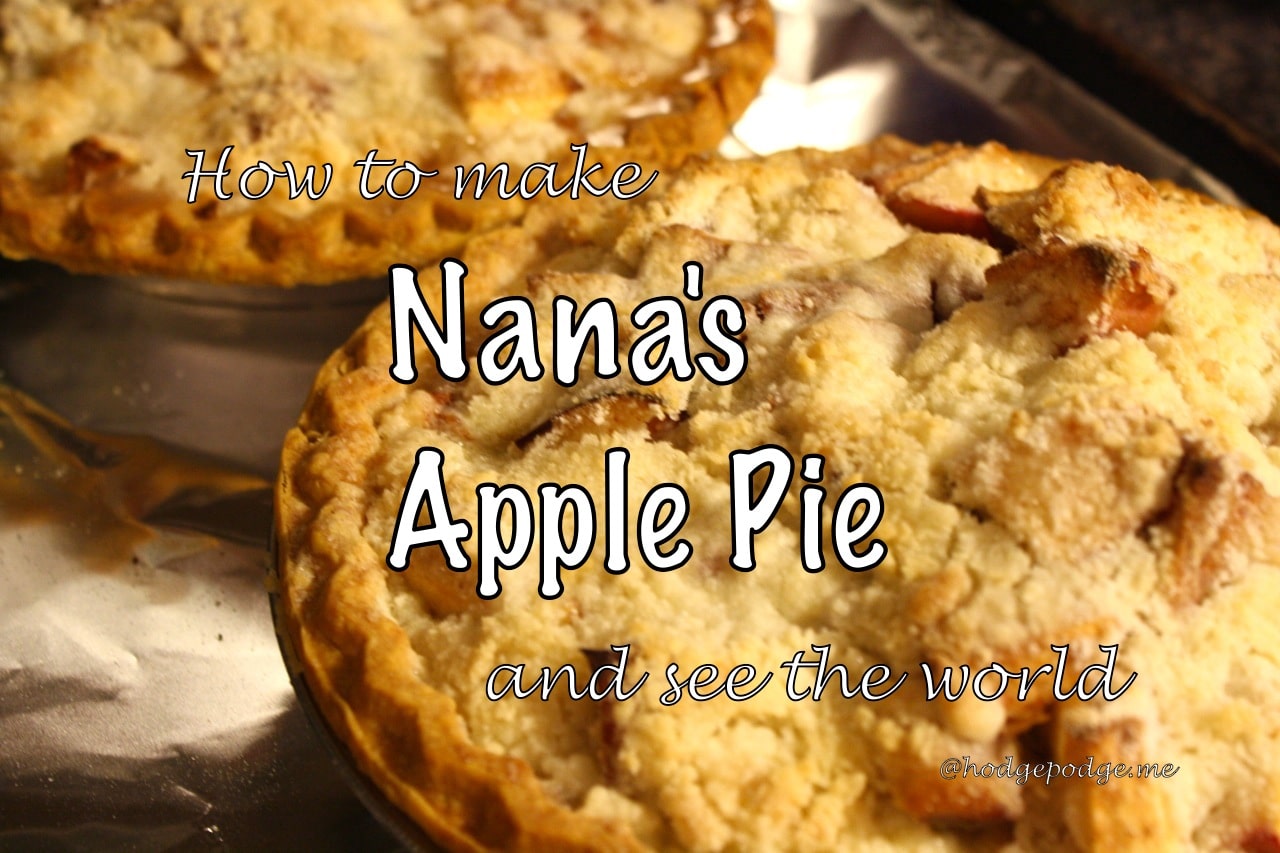 There are plenty of different apple pie versions out there but this is my mama's – Nana's Apple Pie Recipe. The one that she wrote in the red and white checked I'm Writing My Own Cookbook.

How to Make Nana's Apple Pie and See the World
A store-bought pie crust or mix-it-in-the-pan crust make this as easy as Fudge Pie. But, if you make an apple pie…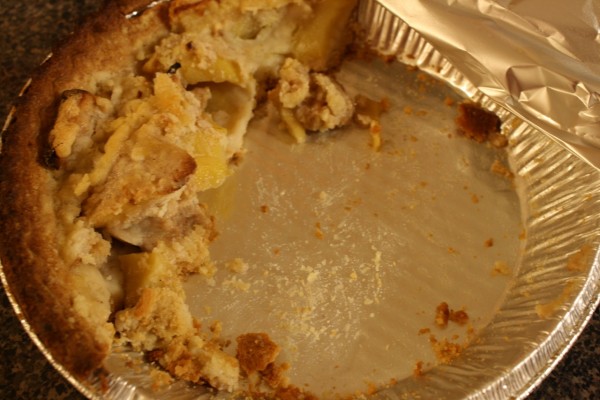 …it just might get eaten so quickly it's hard to get a picture of a slice on a plate!
Then, if you make an apple pie, you just might have to pull out the book to read along with it: How to Make an Apple Pie and See the World.
Then a whole homeschool unit study might take place, including geography, math, art and vocabulary.
But mainly some cooking fun!
Be sure to follow up with some fun apple art! And join Nana in the You ARE an Artist Clubhouse for all sorts of tea time lessons to go along with favorite books.
Enjoy a free download of Nana's Apple Pie recipe – illustrated by Nana at You ARE an ARTiST
-originally published October 2011