Warning
: Trying to access array offset on value of type null in
/home/n0c986d/public_html/hodgepodge/wp-content/plugins/amazon-associates-link-builder/vendor/mustache/mustache/src/Mustache/Parser.php
on line
278
In my time using essential oils for myself and my family, I have discovered a few helps for essential oils on the go. These oils have been a tool in my Healthy Mama journey and another step towards overall health. And it is such a blessing to have essential oils at my fingertips – wherever my family and I go! I know you will love these on-the-go tools too!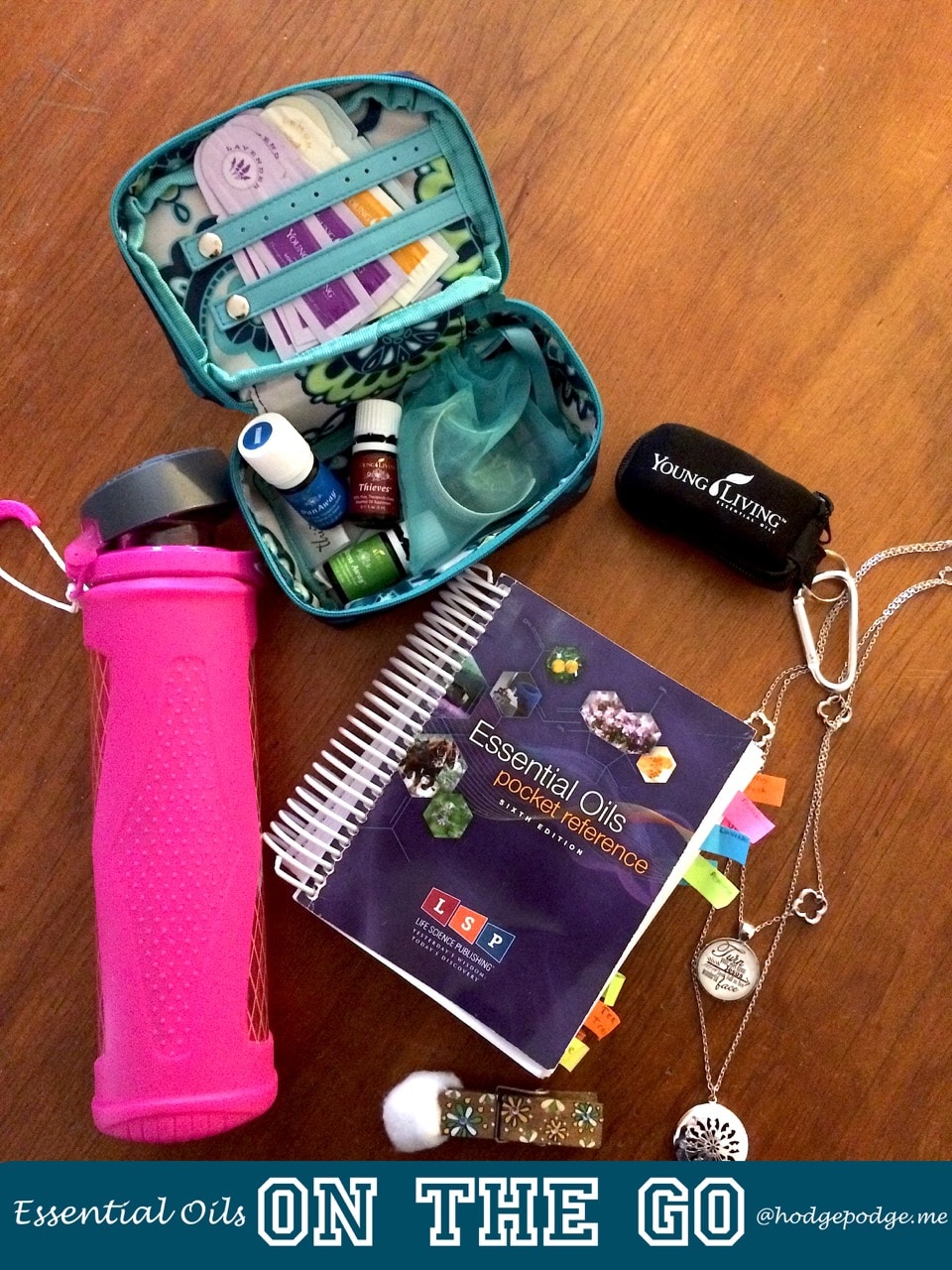 First, If you have questions, click over to learn How to Get Your Start in Young Living Essential Oils or free free to contact me. You also might be interested in my Day in the Life with Essential Oils to see how we make use of these wonderful oils every day!
I am all about practical and frugal. So these on the go items help us to use and enjoy our oils.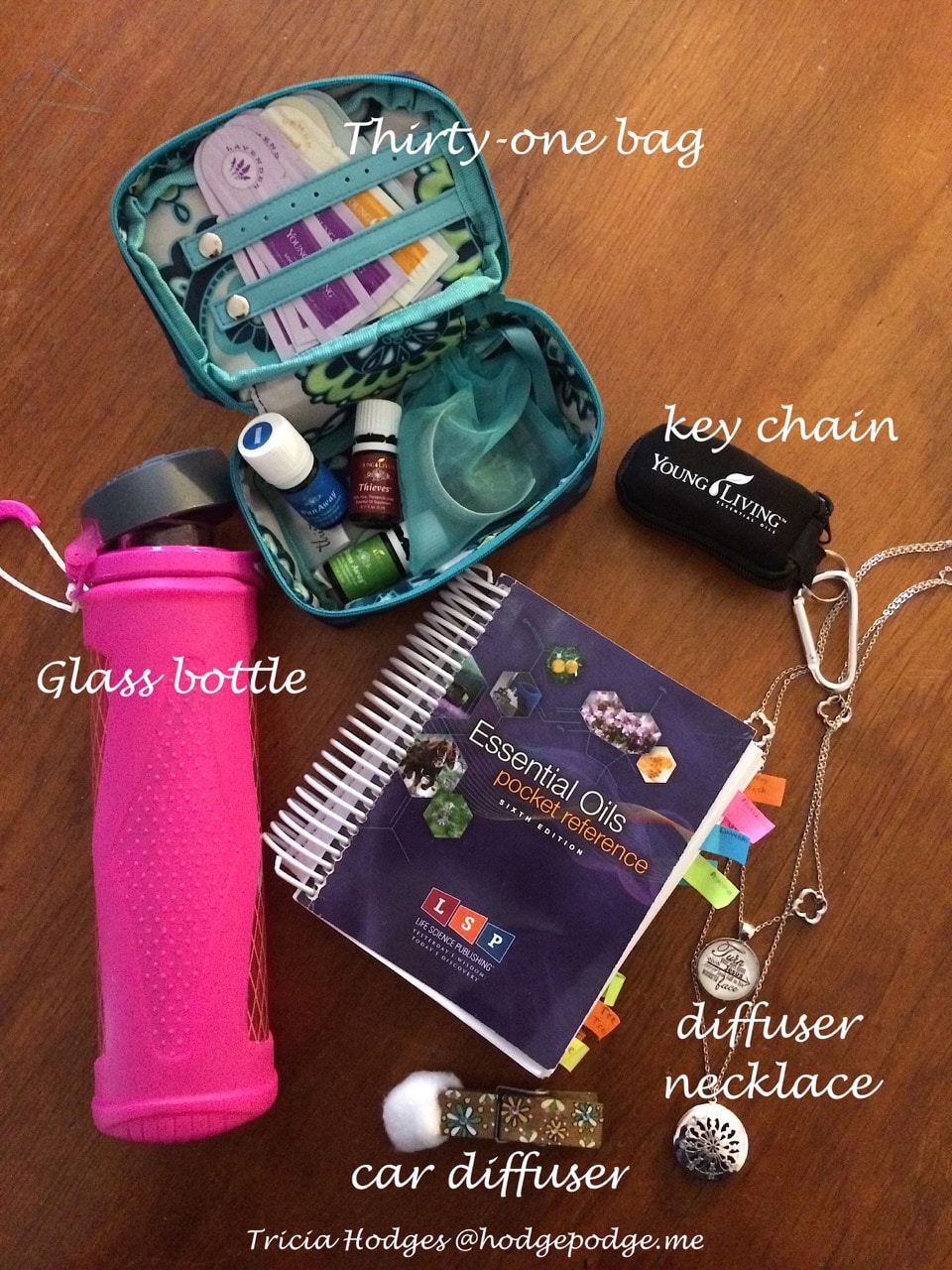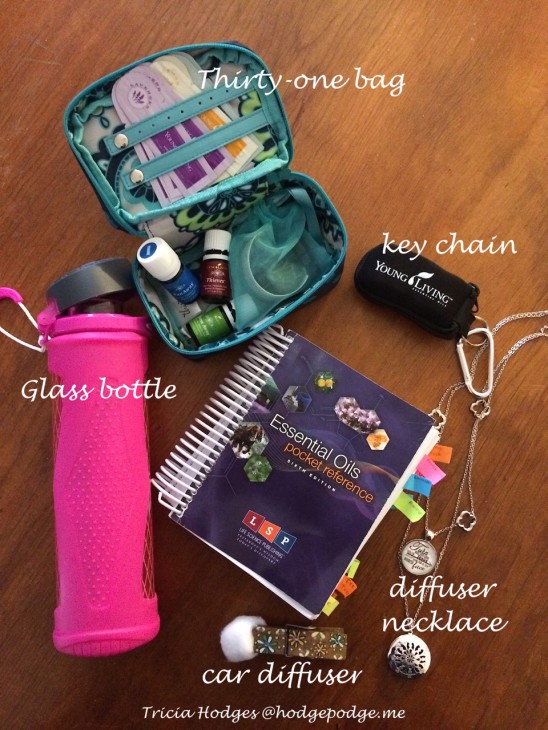 I have labeled each item I am sharing in the photo above. You can find a more detailed description of each, below.
Disclosure: I have included affiliate links in this post. So a portion of the sales will go towards keeping this Hodgepodge blog running and chalk pastels for more art tutorials. Thanks in advance for blessing Hodgepodge! See our disclosure policy.

Beautiful Essential Oils Diffuser Necklaces
The girls and I got early Christmas gifts to wear to church the Sunday before Christmas (and all the time when we go out now)! These are our very favorite and are such beautiful diffuser necklaces from Sacred Arrow Jewelry and The Hymn Drop Shop. Each of the above (except the 'It is Well with my Soul' which has a leather strap at the nape of the neck) is a locket style. We open up the locket and place a leather disc inside. On the disc we place one drop of an essential oil. Lately it has been quite a bit of Thieves oil. We are also planning on making our diffuser necklaces for essential oils – making clay discs and pretty imprints like those at Mommypotamus.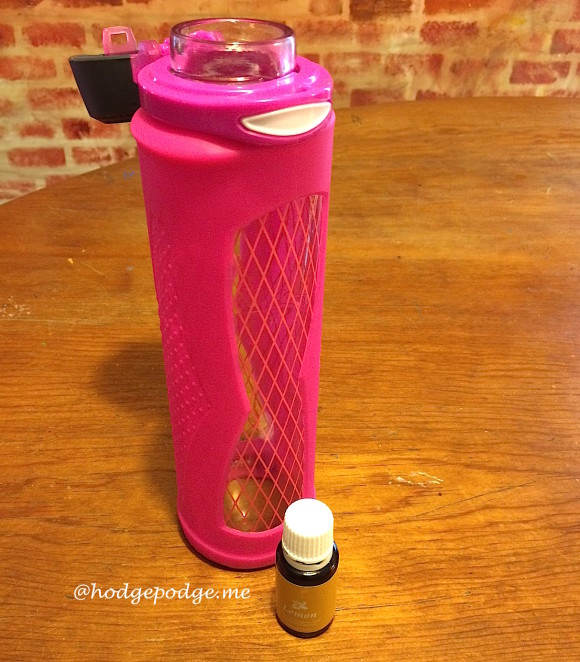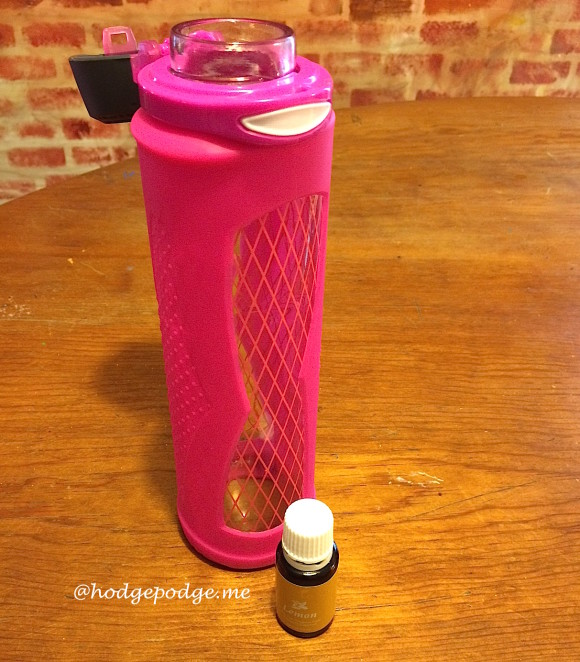 Glass Travel Cup
Now it is always great to have a favorite travel mug or cup. But with essential oils, especially for my Good Girl Moonshine with lemon oil, I need a glass container. You need to drink all citrus oils from a glass or stainless steel bottle/cup because it can start to break down plastic and you'll taste it and ingest it.
This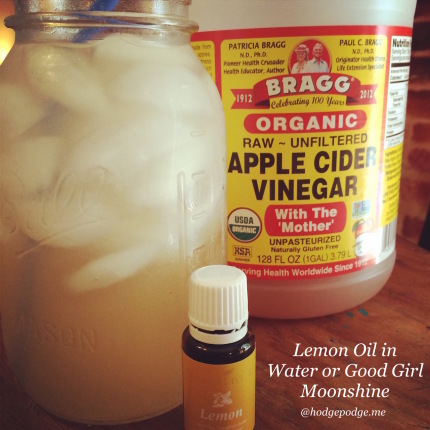 I love to have a spot of lemon essential oil in my Trim Healthy Mama Good Girl Moonshine (apple cider vinegar) to promote overall health and boost immunity.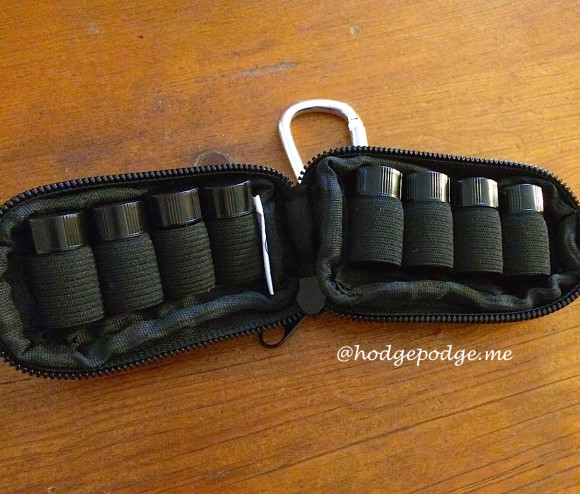 Essential Oils Keychain
This is SO handy! You can see, in the photo at top, how this 
keychain cases at Abundant Health
for a great price.
Homemade Essential Oils Car Diffuser
Frugal and so many uses – Just a drop of Thieves oil on a cotton ball and then clipped to the vent  to promote healthy immune systems. We do this especially after we've been in a crowd of people or out and about during cold and flu season. Or place a drop or two of peppermint on the cotton ball for help with queasy tummies from motion sickness.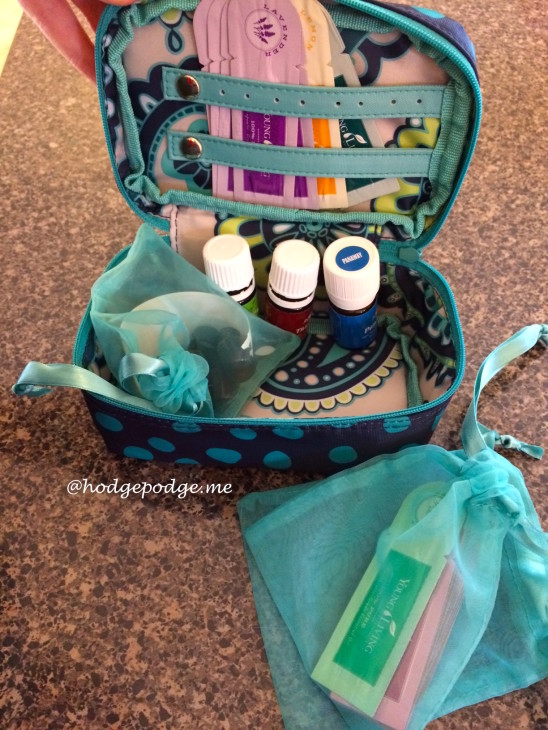 Thirty-One Bag for Essential Oils Storage
I carry this little bag in my purse. It is so handy for keeping samples and all the essential oils we use the most all in one spot. Great to have on hand for caring and sharing with others. My friend, Aly, was the one that suggested it. She has many other bags and organizational tools in her Thirty-One online store.
Essential Oils Pocket Reference Guide
Essential Oils Pocket Reference – such a handy tool for any oily household! And since it is pocket sized, it is easy to tuck in your purse or backpack.
I hope to share an update on how Young Living essential oils are benefiting us about once a month. Next up – essential oils the frugal way!
What would YOU add?