From the red-and-white-checked cookbook Nana gave me…
This is good served over noodles, rice or whipped potatoes. ~ Nana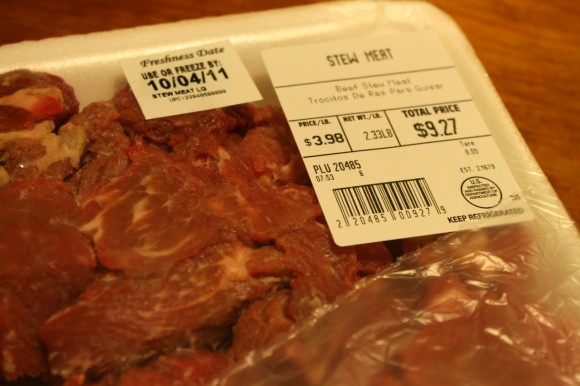 Ten dollars is a pretty good price for a Sunday meal for 10 people plus enough left over for another meal the next night!
You couldn't buy lunch for four people for $10 at a fast food place.

Another recipe from that red and white checked cookbook.
For more Sunday lunch ideas – that can be enjoyed any day of the week, see Fast Food for Slow Sundays at Habits for a Happy Home or the other recipes posted in the FFSS category.