"Can we have chicken packets?" Sure! I said. Until I realized we didn't have the crescent rolls called for in our favorite, easy recipe. Hmmm. How about the chicken and cream cheese mixture over spaghetti noodles? I was skeptical. But at supper I heard,"Can we have chicken packet spaghetti every week?"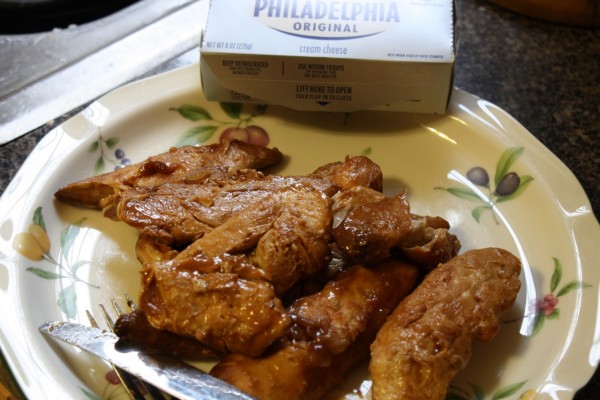 Great for left over Slow Cooker Barbecue Chicken. Great to mix up the day before. You can even plan ahead and double your noodles on spaghetti night in anticipation of Cream Cheese Chicken Spaghetti.
Serve with a salad and bread.
For more Sunday lunch ideas – that can be enjoyed any day of the week, see Fast Food for Slow Sundays at Habits for a Happy Home or the other recipes posted in the FFSS category.