Today, I introduce you to our Littlest Girl of the Hodgepodge. She will be sharing many different types of things here in the future. She is a lover of books, nature and all things sharks! Today she shares her very favorite books with all eight-year-old girls out there. Favorite books for an eight-year-old girl. Then find more in a list at the end.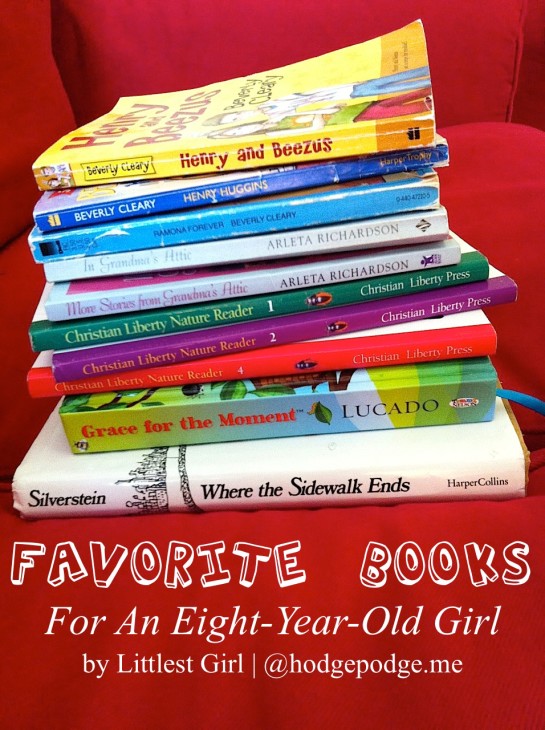 Favorite Books for an Eight-Year-Old Girl
My Favorite Books:
In Grandma's Attic 1-2
Where the Sidewalk Ends
Christian Liberty Nature Readers 1-4 (One is not pictured)
Grace for the Moment and
Some Favorite Ramona and Beezus books
Have fun reading!
You might like Helpful Habit: Reading at Bedtime (which is what I like to do!)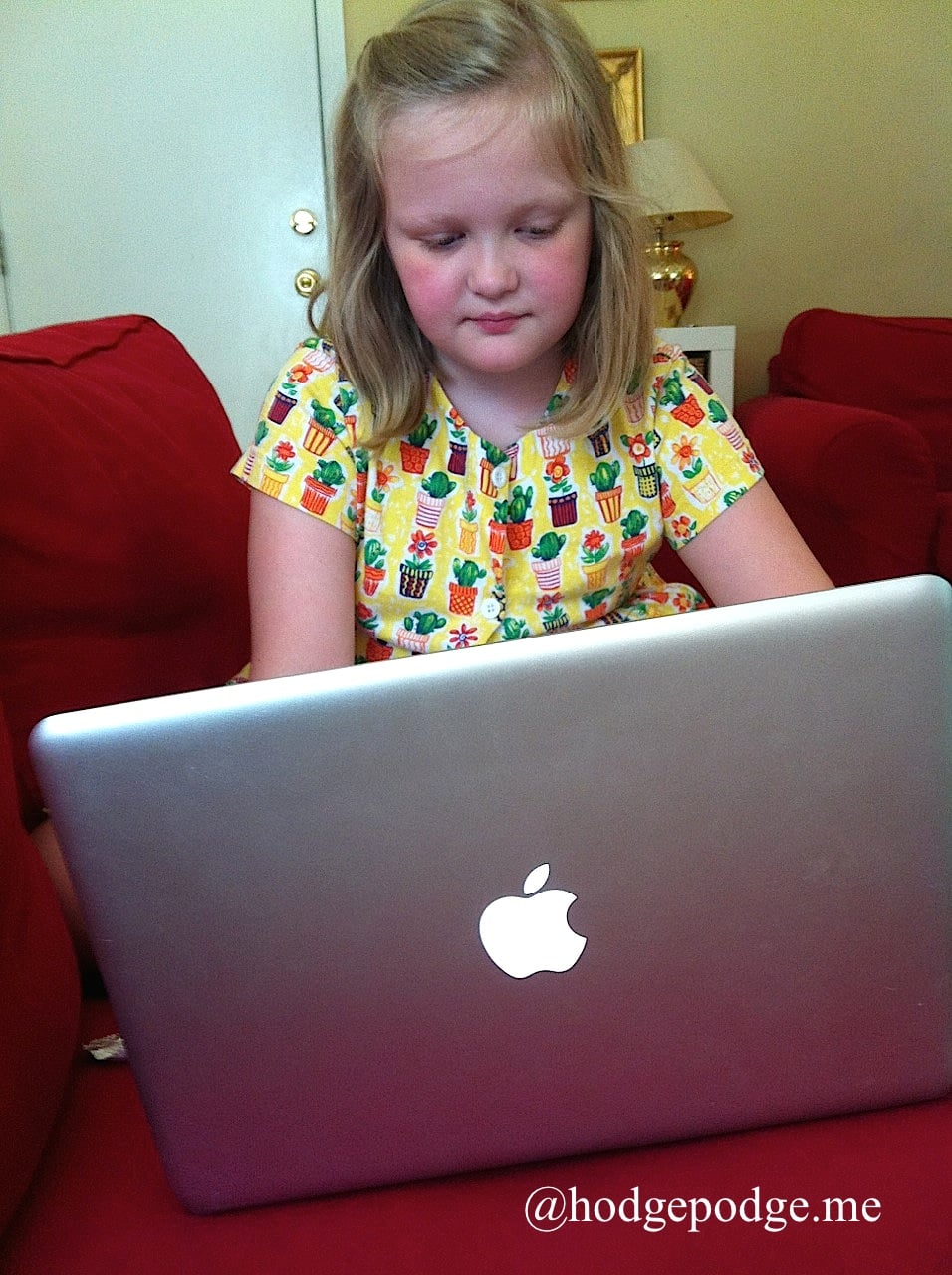 ~ your friend, Littlest Girl
More Favorite Books
What are YOUR favorite books to read?
-originally published July 2014