I have shared the span from preschool to middle school – our curriculum choices for each age and stage. Now we reach high school. We have now graduated three high schoolers and have two more to go!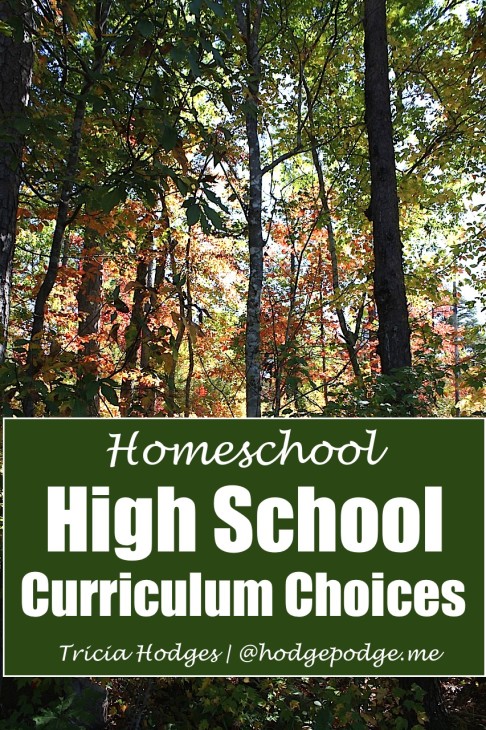 I am so very thankful my husband and I have the privilege of this time with our young adults. Thankful we can tailor an educational plan with their input and with consideration of their gifts, talents and needs. Am I as nervous as I was the first year we started high school? Actually not. But oh I am definitely still learning. It's still continuing education for me! But I have proof. I have seen how the Lord provides! Plus, I still say…

God does not ask your ability or your inability. He asks only your availability. ~ Mary Kay Ash
This is a rather long post, but there's plenty to think about for high schoolers – and this still doesn't cover it all (like those frequent, late-night talks with my teenagers).
PLEASE note: These are ALL our favorites. ALL we have used with our three that have graduated plus those we plan to use this year.
Hodgepodge High School Homeschool Curriculum Choices
You might know that my husband and I are owners of The Curriculum Choice homeschool review site. So we extend a standing invitation to visit there at any time. The group of fellow, veteran homeschoolers there regularly shares reviews of those favorites that they use in their homes and love for their homeschools. You'll notice that many of my reviews link over to The Curriculum Choice.
In the past I have shared our homeschool curriculum choices by grade. I list those below. But from now on I will keep our high school curriculum choices here in one spot.
~Any affiliate links included are for resources we absolutely love and truly depend on. Please see our disclosure policy.
Any and all we have used in our years of high school!
High School Homeschool Bible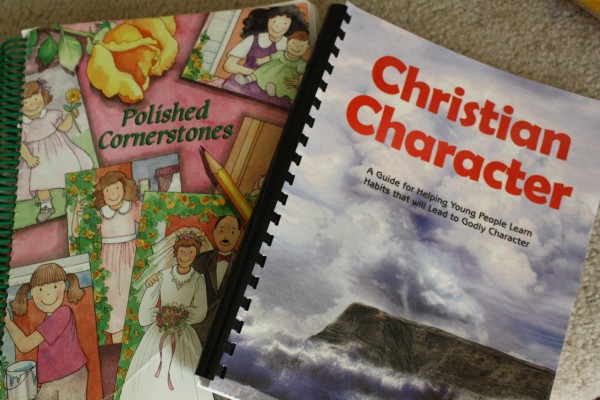 High School Homeschool Language Arts and Writing

High School Homeschool Math
High School Homeschool Science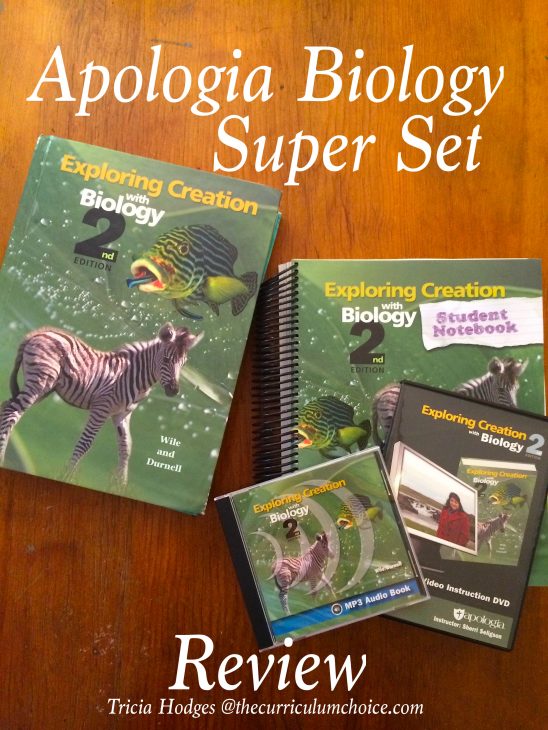 Apologia Biology SuperSet Review (includes the video instruction DVD)
Apologia Exploring Creation with Biology (9th grade) – we spread this curriculum out over 8th and 9th grades on the advice of a good friend. That gave us time to get used to high school level science, the experiments and the requirements. More specifics in How Summer Nature Study Complements High School Biology and Homeschooling High School Update.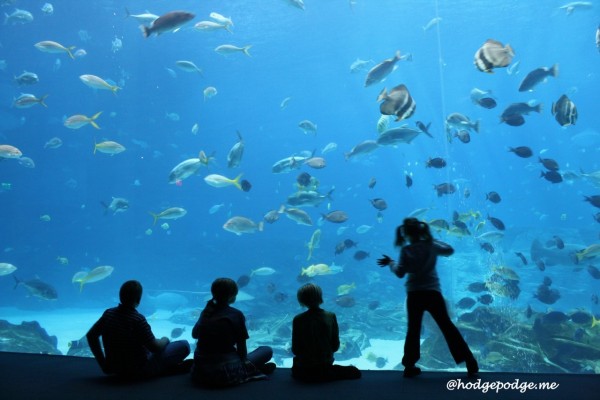 Apologia Exploring Creation with Marine Biology (10th grade) – we all so very much enjoyed this course! Our high schoolers each used the Apologia resource while the rest of the children learned with Apologia's Swimming Creatures of the Fifth Day  – all learning together more about marine biology! My full review here.
We went to the Georgia Aquarium to use our passes for up close study. We went on a trip to the Florida coast. And used this fabulous gathering of marine biology resources from Barb-Harmony Art Mom's homeschool.
Review at The Curriculum Choice
Apologia Exploring Creation with Chemistry (11th grade) – we are delving into the world of chemistry this year and my son is especially excited!
Apologia Exploring Creation with Health and Nutrition – (10th or 11th grade)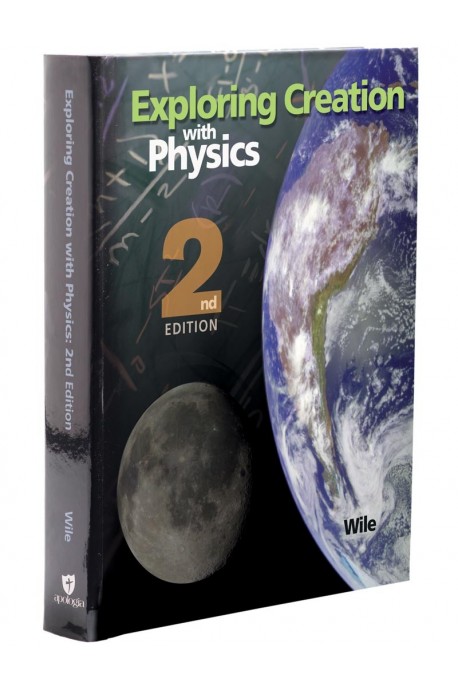 Physics – my son, who has been inspired by Apologia Chemistry, has asked to do one of the advance science courses his senior year. He is thriving with Apologia science! Review coming at The Curriculum Choice.

High School Homeschool History/Government
Tapestry of Grace – Everything here on our Tapestry of Grace at Hodgepodge plus What I've Learned Homeschooling with Tapestry of Grace.
Either of the Compass Classroom courses could be used as a full credit history course! We love all that Compass Classroom has to offer.
American History by Compass Classroom – because of my children's love of American History, my high schoolers will be taking this course as an elective! My review here.
Modernity by Compass Classroom – We have already been watching the video series this summer (that's how excited we are about it) and I have a full review coming in August at The Curriculum Choice. My rising ninth grader is thriving on the 'notebooking' and note taking aspects that are taught. This course will also be an elective. Favorite Digital Homeschool Curriculum and my review of Modernity.
Economics for Everybody – a high school credit requirement for us. And my daughter said this was one of her favorite courses. It really is for everybody – I enjoyed it too! My full review here.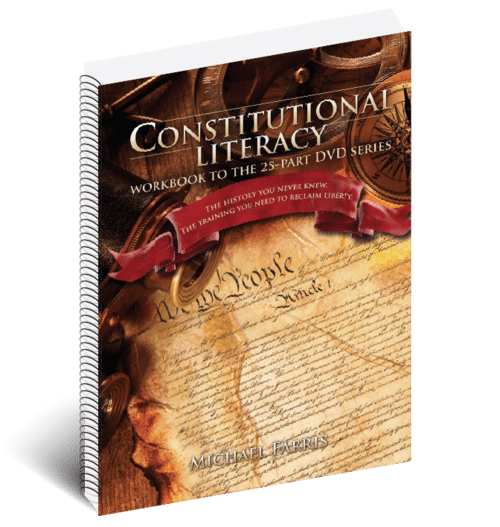 Constitutional Literacy – A fantastic course (25 part DVD series and workbook) for our high schoolers made by Michael Farris of HSLDA and offered by Apologia.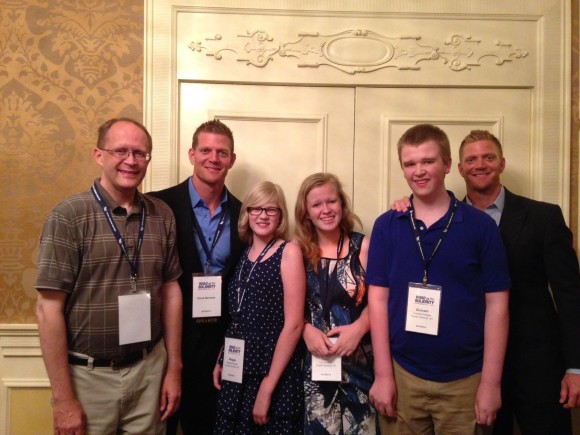 Meeting the Benham Brothers at Faith and Freedom Coalition's Road to Majority National Conference in Washington, D.C. in June 2014.
Government and Civics class offered by the president of Georgia chapter of Faith and Freedom Coalition – a local homeschool mom who graduated her four children. We went to the state capitol for field trips and learned about branches of government and their functions, free markets, rule of law and regulation. My two eldest girls paged at the Georgia State Capitol for the Speaker of the House one day during legislative session. Plus we continue to participate in opportunities to be involved in local grass roots campaigning. Hodgepodgedad and the older three children traveled to Washington, D.C. in June to help with the national convention there.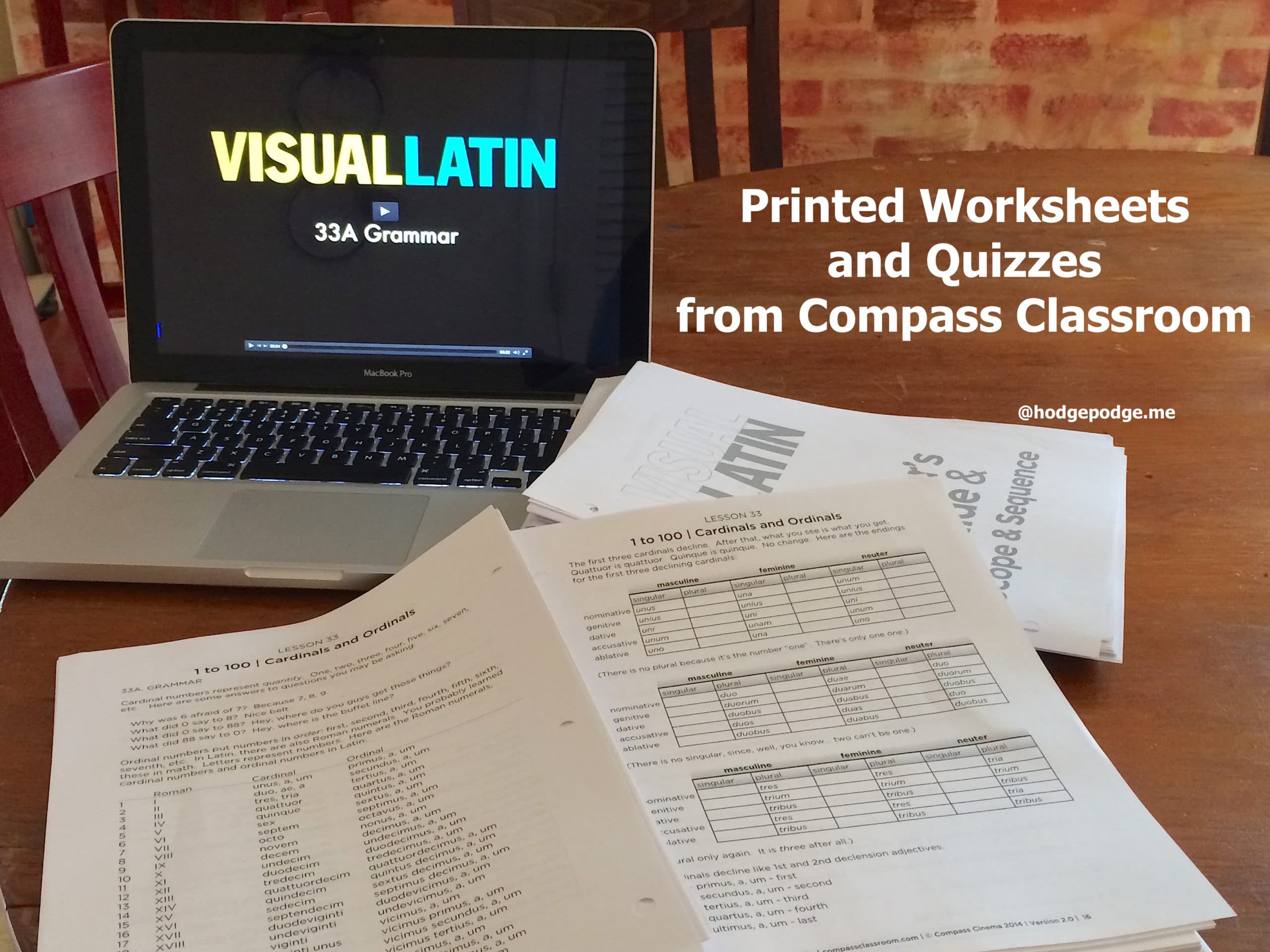 High School Homeschool Foreign Language
A round up of all the video courses we love for high school – invite master teachers into your home!
High School Homeschool Electives/Extracurricular
Here is a listing of the electives we have enjoyed so far or those we plan to study this year.
High School Homeschool Service Opportunities
Our two high schoolers stay busy with volunteer positions besides the extracurricular drama troupe, piano and online computer courses. Each week our Eldest Son spends time shadowing Hodgepodgedad at his second job – on staff at our church. He is the IT Director so there is plenty to do running a computer network. Plus they also team up to run the sound and lighting for one of the church services each week.
Now that our eldest has graduated, Middle Girl will be taking her place in the youth band. Eldest Girl has been challenging herself in learning the keyboard and playing in the youth band. She's been playing piano since she was seven. We got her a keyboard for Christmas so she could expand further into playing praise songs. She has practice with the band twice a week and loves it! Plus she started playing keyboard for our church worship service some as well.
The Rest of the High School Homeschool Day
Our high schoolers will, of course, also participate in all the learning we do with our multiple ages (literature, writing, art, music, history, science, nature study and more). So this list isn't complete.

High School Homeschool Organization
I mentioned in past curriculum posts that our high schoolers pick and choose where they like to do school work around the house. Teaching Textbooks is, of course, completed at the computer (unless Eldest Girl carts the book off and does it elsewhere then comes back to enter her answers). We continue to make quiet spots in each of their bedrooms. Eldest Girl got a Micke IKEA desk a while back. Now, Eldest Boy has one too! Hodgepodgedad swung by IKEA on his way home earlier in the week so we'd have the new desk to put together this weekend. The plan is to also get an IKEA desk for his roommate, Lil' Buddy. Eldest Boy uses his desk spread out the Raspberry Pi and Raspberry WiPi.
This way each of our high schoolers can retreat away from all the noise, noise, noise, if they need to. They can do a subject in their room or spread out on the family room couch. Wherever they are comfortable and most productive is what I want for them.

Yay! New planners for next year from @aplaninplacehomeschool 📚 We returned from college visit/audition for our eldest to find these had arrived. A high school planner for our rising 9th grader (our 3rd high schooler – wow!) and a #homeschool teacher edition for me. These are our favorite planners – customizable and a wonderfully practical record keeping tool. We use our planners for our weekly planning meeting for all our ages and of course, daily. So great for our Hodgepodge of needs! I love the brainstorm board for me, a place for meal planning, goals, checklists. (I make so many notes) and much more.
The high school planner not only has weekly planning sheets but also a spot for curriculum used, attendance, grades, weekly time keeper, character trait, week in review, book journal, progress reports, transcript builder and more – oh this is AMAZING! Highly recommend ❤️ You can get yours at www.aplaninplace.net
High School Homeschool Record Keeping
Update! I learned! And I shared all about my process of writing high school course descriptions and creating a high school transcript: The Imperfect Homeschooler's Simple Guide to the College Search.
This is another one of those "I'm still learning" parts of homeschooling. I kept track of high school records in the most natural way for me. I wrote a narrative of all my high schoolers did. Course work, extracurricular and enrichment activities. Electives, science fair projects, awards, leadership positions at church. Standardized testing.
And I put it all in Evernote (Hodgepodgedad's review – our uses for this have expanded even more!). I have a separate notebook for each of my children in Evernote. (Great post here on creating an Evernote Portfolio). I have a template I use that a fellow mom in our homeschool group shared. But I also understand that one of the best ways to track credits is to go to the website of the college your child is considering and download their credit tracker. That way your can tailor your high school credit and planning towards the college of their choice. If that is what your child is considering.
For plain ol' attendance and credits I also use A Plan in Place High School planner.

Weekly High School Homeschool Planning Meetings
We also hold weekly homeschool planning meetings with all our children. Each of children begin using a planner in 5th grade. My friend, Barb-Harmony Art Mom has been a wonderful mentor and great example in this area. This is a big focus and truly helps us to not only stay on track but talk through what resources would be good at the time. Plus, we can chase rabbits and build in time for the current topic of interest – and fit in that get together we just found out about. More detail in this post about our homeschool planning meetings.
Also know, at this age, both my young adults are independent learners. They plan, contribute to our overall plan and continue to learn how to research and find resources themselves. That's the beauty of homeschooling high school. My husband and I are here as their parents, to guide, question, challenge, encourage and more…
The magazine rack above the family room couch is a great spot to keep things within sight – and to keep our planners!
There is truly so much to look forward to and love about homeschooling high school with your young adults!

More High School Homeschool Resources for You!
Let me sum it up with this verse:
I have no greater joy than to hear that my children are walking in the truth. 3 John 1:4

Hodgepodge High School Homeschool Curriculum Choices
Each of these links will be live as I share about them:
Be sure to stop back by or subscribe now (just enter your email address in the subscribe field in the upper right hand corner). During the school year I share homeschool updates on what we are doing for all our ages – elementary, middle, high school.
Was this post long enough for you? What are your thoughts on homeschooling high school?
-originally published July 2014
Save
Save
Save
Save
Save
Save
Save
Save
Save
Save
Save
Save