Picking a favorite photo from the whole year was no easy task I tell ya. There were scads from the beach. Happy, homeschool photos of siblings reading to each other. The true smile of my eldest son – frequent but so very hard to capture with the camera. The one of my youngest girl, on her birthday, arms outstretched in front of the aquarium glass – with the beluga whale swimming above her.
It was fun to look over them all. But, finally, I settled on this one. The one I gave to my aunt for Christmas just yesterday. Taken at her mountain home.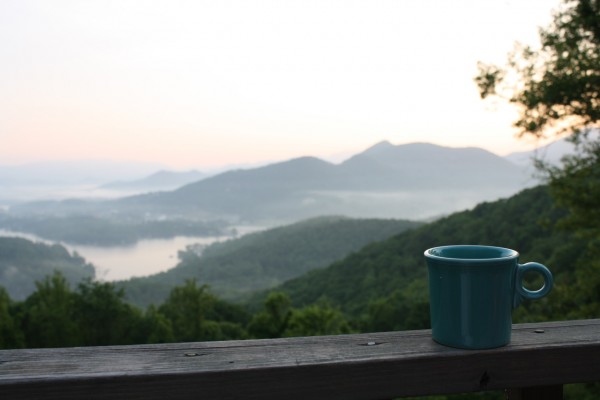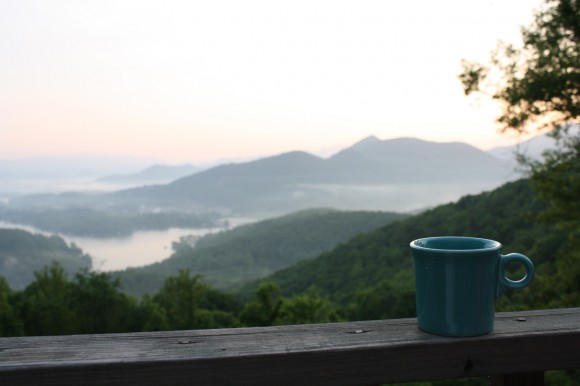 Because, to me, it means peace. Morning quiet time. That coffee mug on the rail.
In repentance and rest you will be saved, in quietness and trust is your strength… Isaiah 30:15
And that's what I'm aiming to do this week. This week when my husband is home with us. I'm getting up early, while the rest of the house is still quiet. I'm doing a little planning for January back-to-school. Just about half an hour a day. Reassessing. Adjusting. Tweaking. And I'm already excited about what that quiet time is producing.
"We should make plans – counting on God to direct us." Proverbs 16:9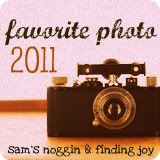 Plus, that photo just makes be want to let out a sigh. A long, relaxing sigh.
Thanks to my friends, Sam at
Sam's Noggin
and Rachel, at
Finding Joy
, for the favorite photo prompt.