We have always dyed eggs for Easter. It's fun to watch them turn all the pretty pastel colors. But my younger brother is allergic to eggs. And he's older. And we wanted him to be able to join in the fun. And be safe.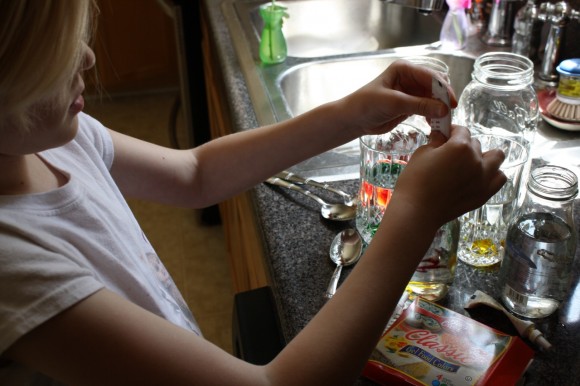 So my mom asked what we should dye instead. My older sister said flowers!
I picked up a pot of daisies when I went to the store with my dad.
Yesterday, we put the dye in lots of containers of water. We even made pink!
We mixed colors.
And now we wait to see how pretty they will be.
What do you think?