I'm pushing him in the swing. And with each push I say, "forward!" Then, quickly, as he comes back toward me I say, "back." He's learning, just like brother and sisters before him, how to pump his legs and swing on his own. Forward and back. Forward and back. Forward…and…back.
And it comes to me almost as quickly as he swings back. This is a picture of life. Example of a spiritual journey. For often, I find I am taking one step forward and one step back. Swinging forward freely in triumph. And zooming just as quickly back, despite all my best efforts.
Daily walking close to Thee, let it be, dear Lord, let it be.
Forward and back. Sometimes the forward and backward is a little blurry.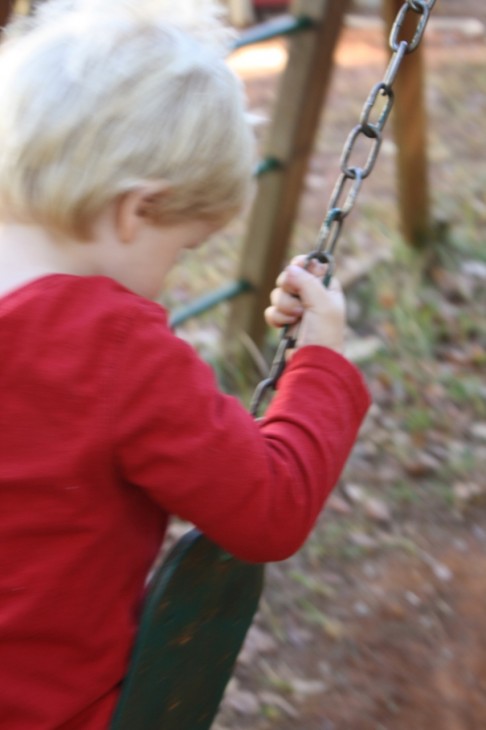 With that motion, I count backward steps:
stuffy noses and headaches
missed celebrations
sleepless nights
needed discipline
medical bills
more appointments to make
frustrations that keep me going back to Him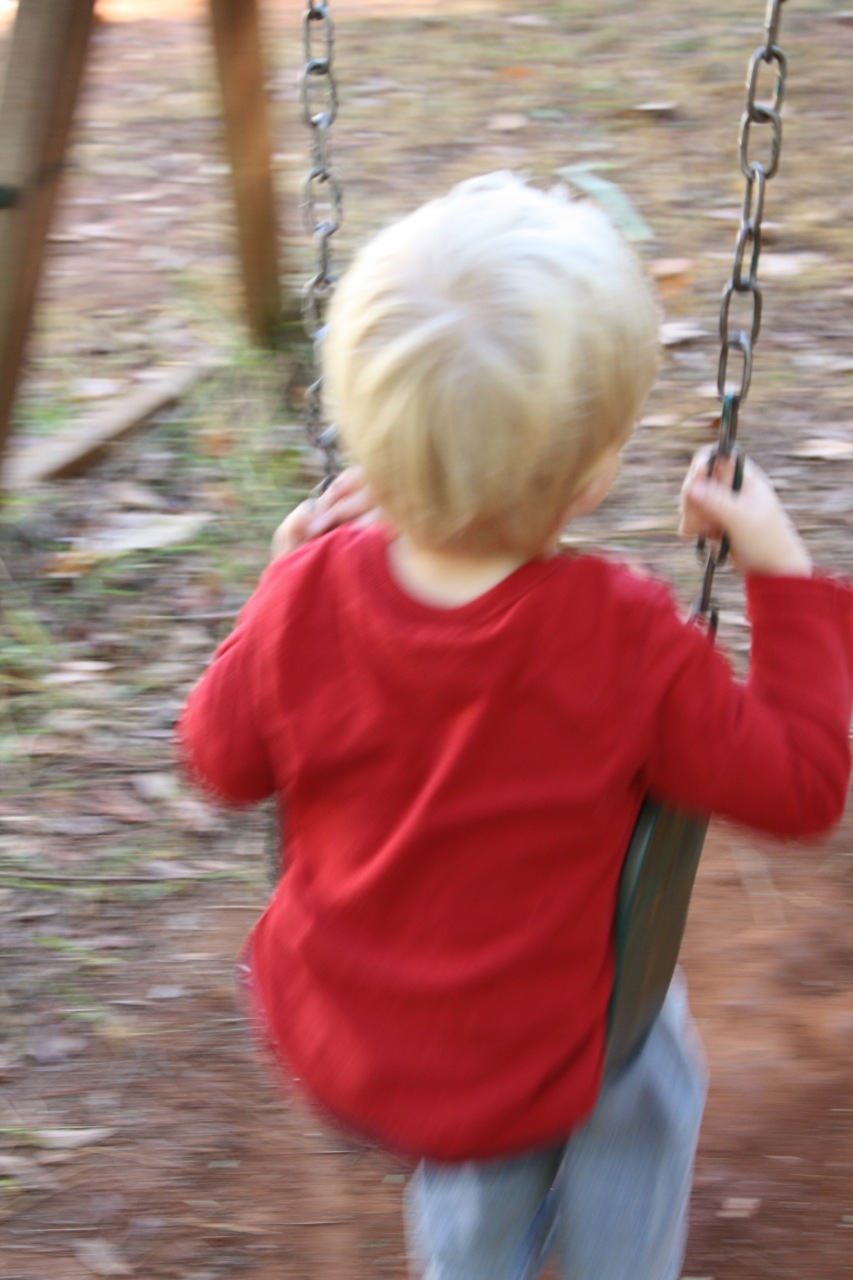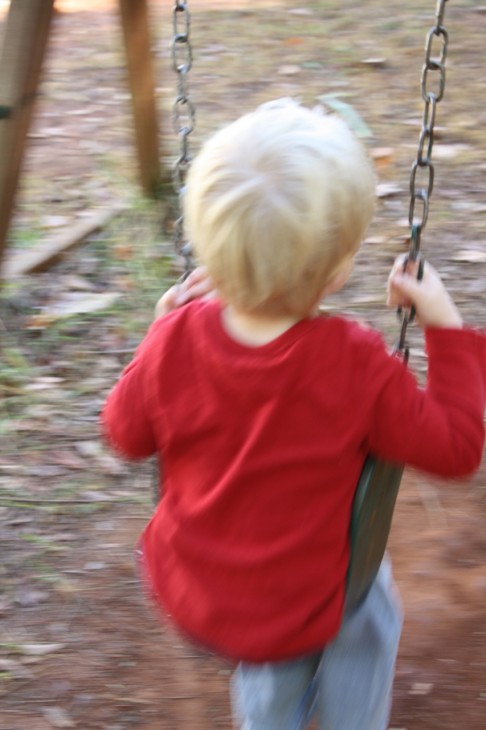 But I linger more on the forward:
blooming oak leaf hydrangea
summer warmth
pictures from birthday parties
relaxing days ahead
continuing education
snuggle times of resting
end of year celebrations ahead
Nana's healing chicken and dumpling soup
I'd rather have Jesus than anything, this world affords today…
Bonus reading today: