Looking for free summer art lessons? We have several for you, so pull out the chalks or acrylics!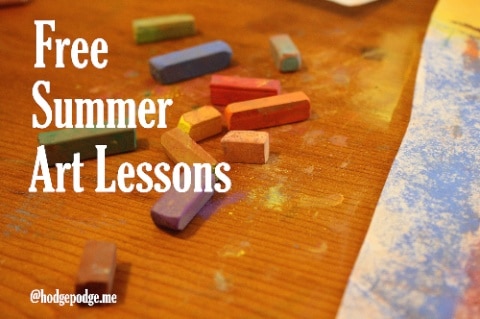 It's back by popular demand! Summer Trees acrylic art tutorial is a lesson in perspective. You can imagine lying on a soft forest floor of pine straw and looking up through the trees. We like to think of the paint spatters as lightning bugs (or fireflies as some of you may call them).
How can you get this free tutorial? Simply subscribe to Hodgepodge. Enter your email address in the right hand sidebar – FREE Hodgepodge in your inbox – and receive two more subcriber-only tutorials plus our Homeschooling in Georgia ebook to download:
Summer Trees Acrylic Art Tutorial
Impressionism with Chalk Pastels: Claude Monet's Bridge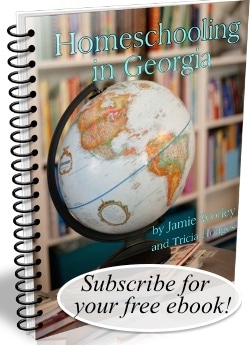 Homeschooling in Georgia ebook
More FREE Summer Tutorials
How to Draw Beach Umbrellas video tutorial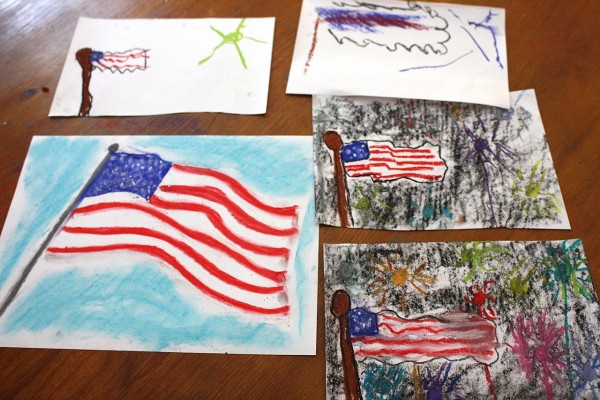 Don't forget our patriotic art lessons!
My Free Art Lessons and Tutorials Pinterest board
Which tutorials above have you completed? I'd love to feature you on our Art Tutorials Showcase board! Simply tag @hodgepodgemom on Instagram or Twitter or send me a photo of your completed art via our contact form under the About Us tab.