Did you know that we have FREE subscriber-only art tutorials? I have been receiving several emails lately about them. Yes, our loyal subscribers already have access to the exclusive tutorials listed below.
What Are the Free Hodgepodge Subscriber-Exclusive Tutorials?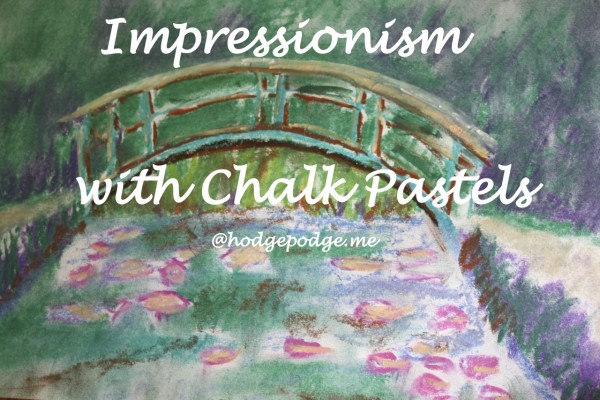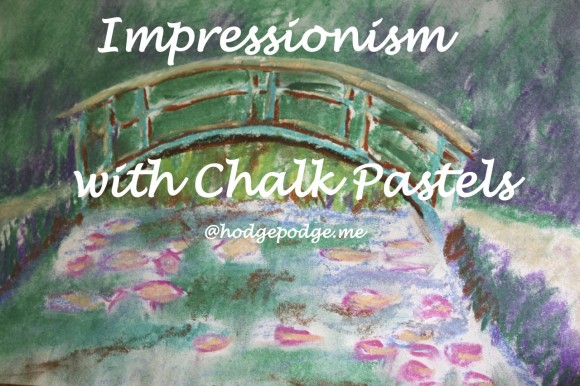 Impressionism with Chalk Pastels: Monet's Bridge
Columbus Sailed the Ocean Blue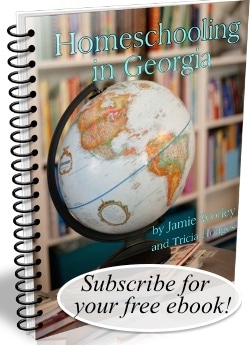 Plus a link to download our free Homeschooling in Georgia ebook
How Can You Receive Your Free Tutorials?
It is simple – to receive our free, subscriber-only art tutorials, you simply need to subscribe to Hodgepodge! Enter your email address in the right hand 'subscribe' box. You will receive a welcome email – complete with links at the bottom directly to the tutorials. Including the summer trees art tutorial.
Thanks so much for subscribing!
Wait! But that's not all!   🙂
Do you have your copy of our FREE Getting Started in Chalk Pastel Art ebook? Not only are there free art tutorials included, there is also a discount code for 15% your purchase of any of our art curriculum.
I really like free – don't you?