Because I am making my list too, here are some gift ideas for you!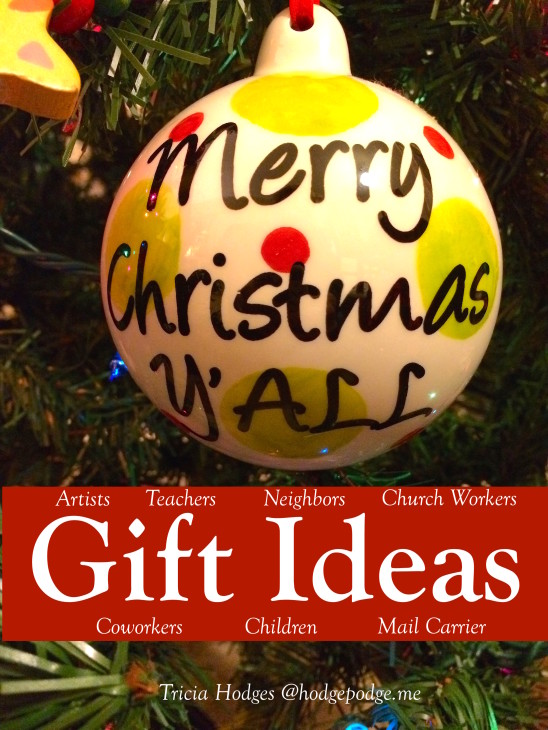 All our favorite gatherings of gift ideas – for artists, for children, for teachers and more…
Gifts for Chalk Artists – In hopes that pastel chalks will be painting a broad swath of color in your lives after Christmas (or any special occasion!), we offer these gift suggestions to be wrapped and waiting for you and your students!
The Chalk Pastels We Love! – our favorites to use with the whole family.
10 Gift Ideas – for teachers, friends and neighbors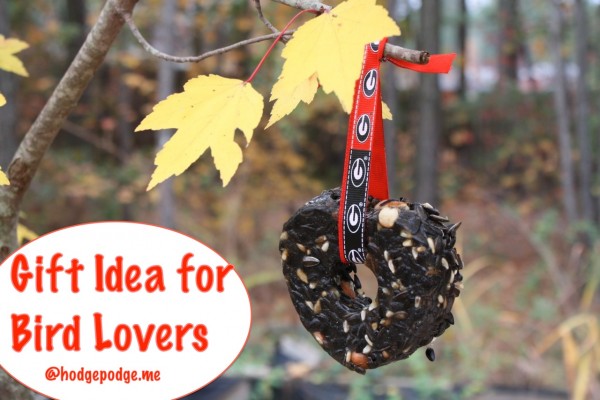 For the Birds – bird feeders to give your bird loving friends and family – or just give your backyard birds
Give a Cake – simple, two-step pound cake. Cut it in half and give to neighbors living on either side of you!
White Christmas Snack – a favorite, easy treat to fix up for anyone or easy to take to a party! (and ours is allergy friendly)
Teacher Gifts from Brown Paper Packages and more ideas like M&M gifts here
CD Cookie – appreciating teachers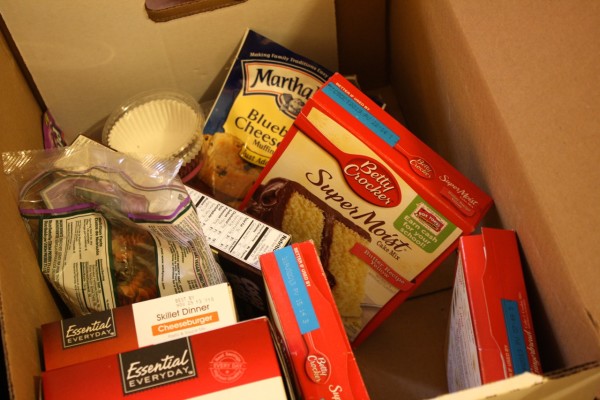 The Cook Box – the gift Nana gave the girls that started our Cooking Fun habit
Art Box – how to inspire artists!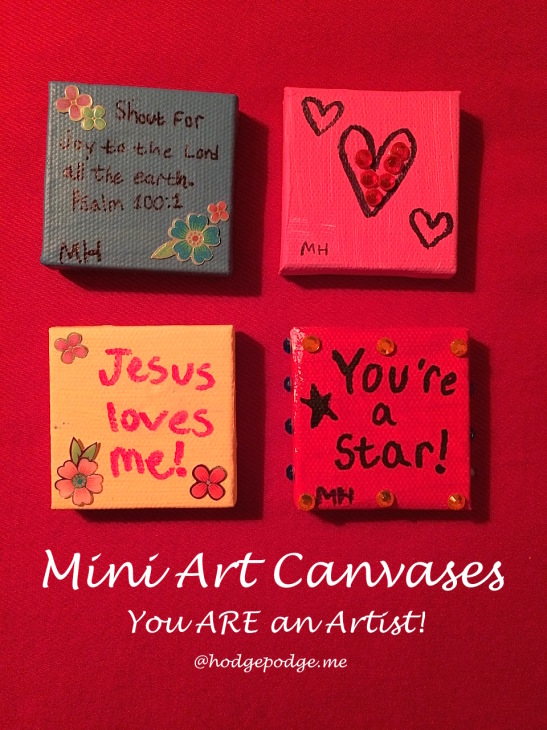 Mini Canvases – we are making more this year!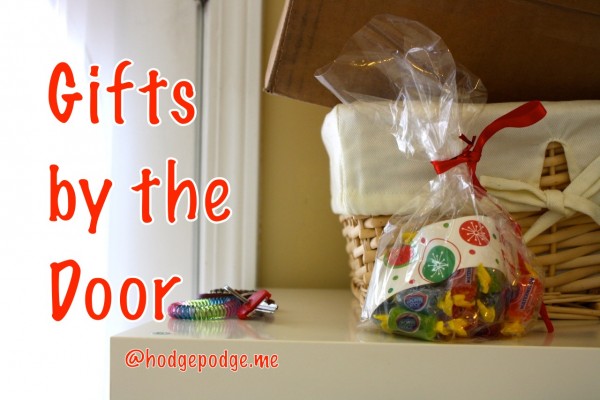 Gifts by the door – for your letter carrier when he/she delivers a package, for your UPS carrier or others who might stop by.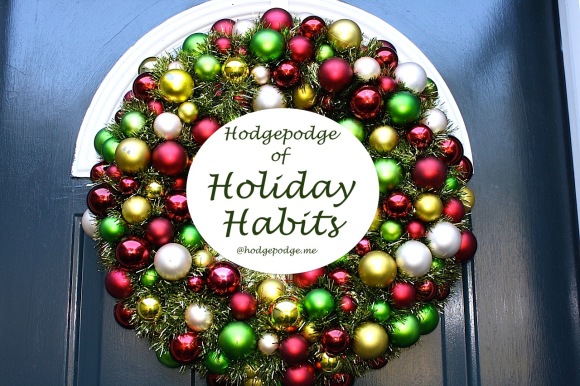 Don't miss our Hodgepodge of Holiday Habits – three gifts for Christmas, how we do Santa, holidays and breaking the rules and favorite recipes!
Merry Christmas, y'all!