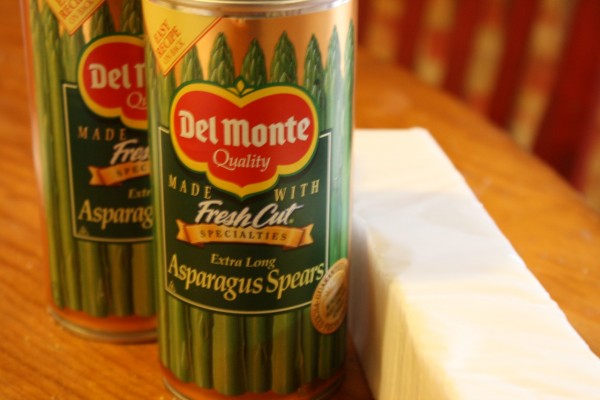 Do you ever tire of canned vegetables? The same ol' can of green beans? Well, for one canned veggie, Grandpa came up with an original casserole. You've heard of green bean casserole. This asparagus casserole is a treat!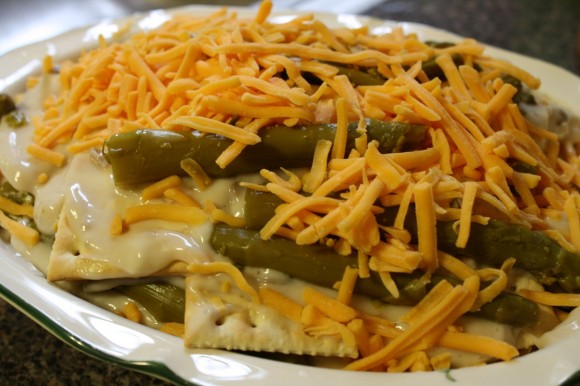 Asparagus Casserole
2 cans asparagus
2 cans cream of mushroom soup thinned with ½ cup water
saltine crackers, crumbled
shredded cheddar cheese
Alternately layer all ingredients. Bake in 350 oven for approximately 20 minutes.
That's how Grandma and Grandpa helped us get the kids to eat asparagus!
Updated from the Hodgepodge archives.