I had not back to homeschool school planning dates with each of my children this week. It is always good to take each of my children out, one-on-one, and chat about this BIG year coming up. There's just something special about designating time for just the two of us to talk. I thought you might like to know more about this simple idea, too.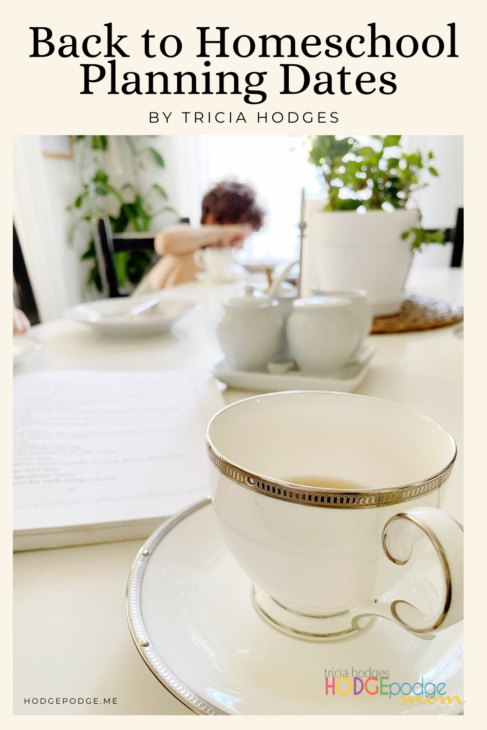 How to Have a Homeschool Planning Date
You can make this a super simple time. Have a tea time at home. Hop in the car and run through the drive through. Here is how our not back to homeschool planning date went. Each of my children chose a different treat, snack or meal. While we were driving to and from our destination, there were so many thoughts shared, God-prompted ideas. There were good things to write down during and after our times together.
.
We talked about a Hodgepodge of homeschool plans:
Subjects they will study
What resources they need to continue to develop talents and passions
Goals (Standardized testing, driving, NaNoWriMo, etc.)
Time for healing
The best places they learn at home
The best times of day for certain subjects
Phones, keyboards
How fun and colorful pens help with learning
Here is an example of how we did our not back to homeschool planning dates a couple of years ago. I love spending time with my children!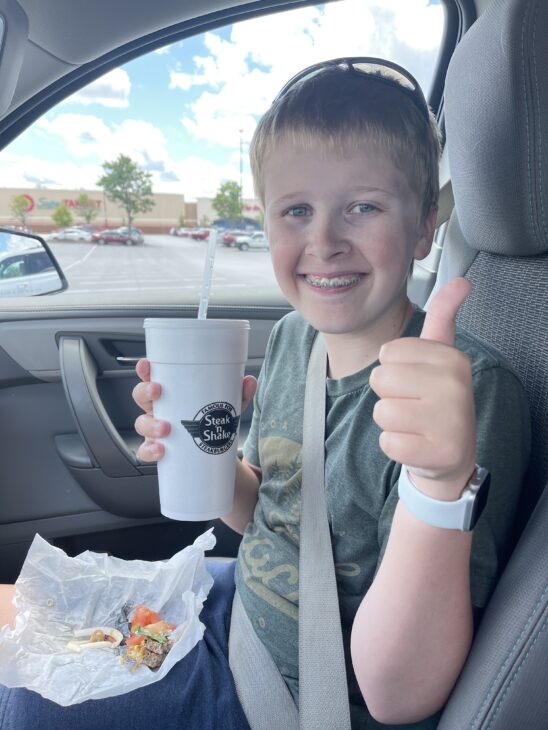 More Helpful Homeschool Planning Habits
Before these one-on-one planning dates, I have already spent some time in planning and goal setting. Listening to the Lord about what we should spend our time on in the new homeschool year. Then, as we settle in to the week to week, we hold weekly homeschool planning meetings. I've also gathered all my Hodgepodge helpful homeschool planning habits in case you need a little inspiration.
So watch out new homeschool year — we are coming. We are getting ready for you!
We are easing in to our homeschool year soon but not quite yet. How about you?