We've been enjoying a slow and steady start to homeschool after a fun summer. This week has been one marked with moving on. Like the Little Engine That Could. I think I can… I think I can… We aren't quite up to full speed but I'd say we are at least 3/4 or close to being full throttle. We are still savoring summer with some pool visits but all the extracurricular is definitely filling up the calendar. And it's all good. 
~Any affiliate links included are for resources we absolutely love and truly depend on. Please see our disclosure policy.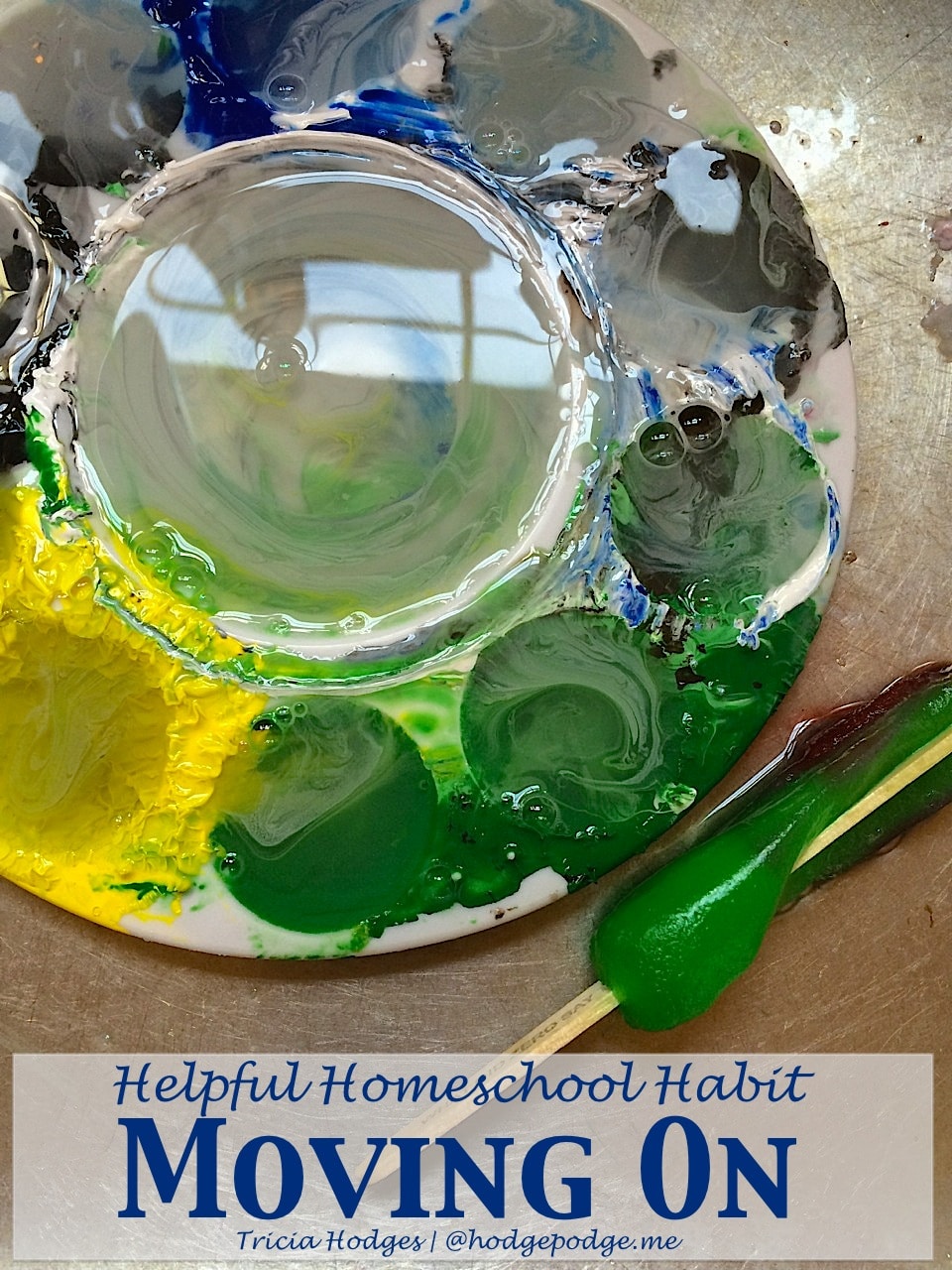 Moving on past the mess. "It's a messy Monday. Piano books in the floor. Paint and Popsicle in the sink. Stacks of laundry. Crumbs on the floor. Play dough on the table. All evidence of homeschooling five and regular sorts of stuff. Pausing to be grateful before rallying the troops for clean up."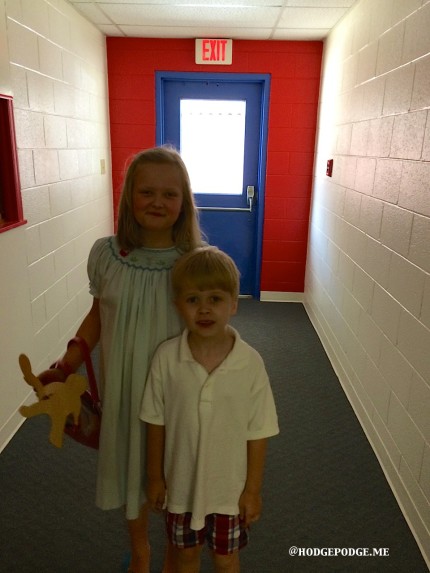 Moving out of preschool. We started the week with the promotion of our youngest child out of the preschool department at church. After 17 years, the Hodgepodge has left the preschool hall. This is big, folks.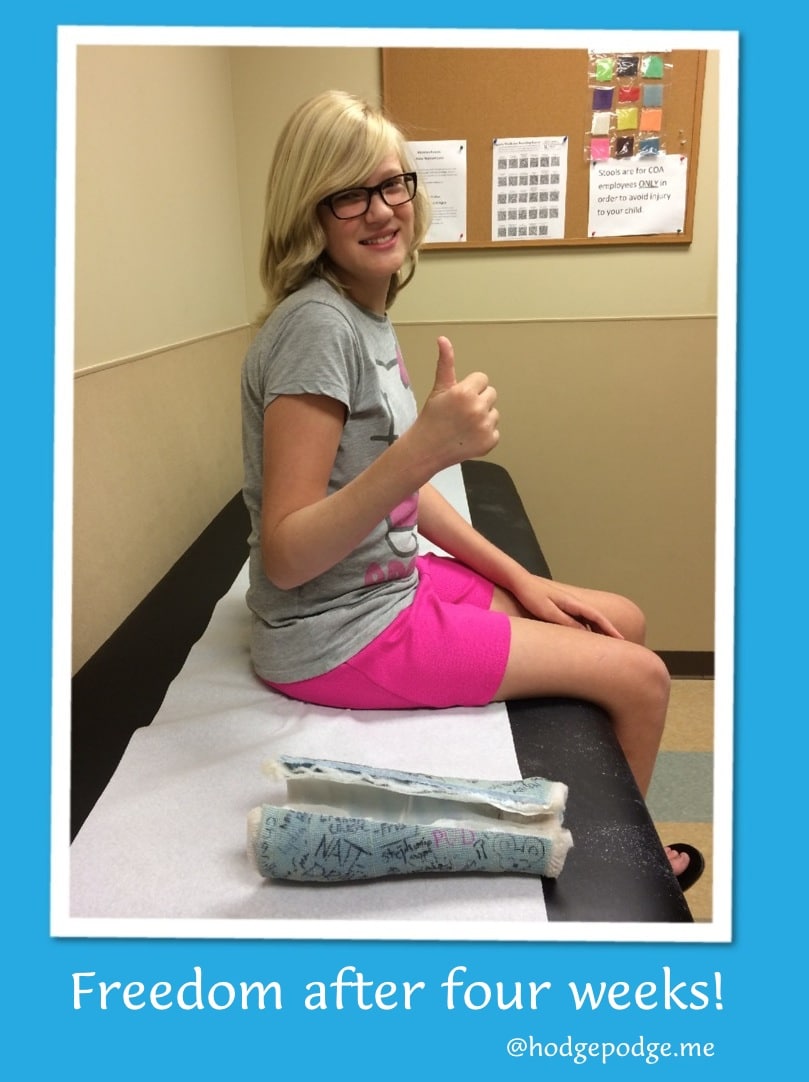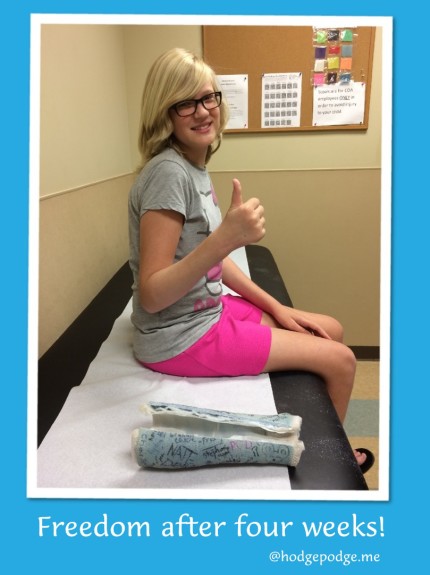 Moving out of a cast! Yes, those four weeks have flown by and now – freedom! (Roller skating accident.)
Moving on in math. Headphones surely do help with lots of subjects going on with lots of ages. And my younger two are loving their math – 1st grade Saxon and 3rd grade Teaching Textbooks.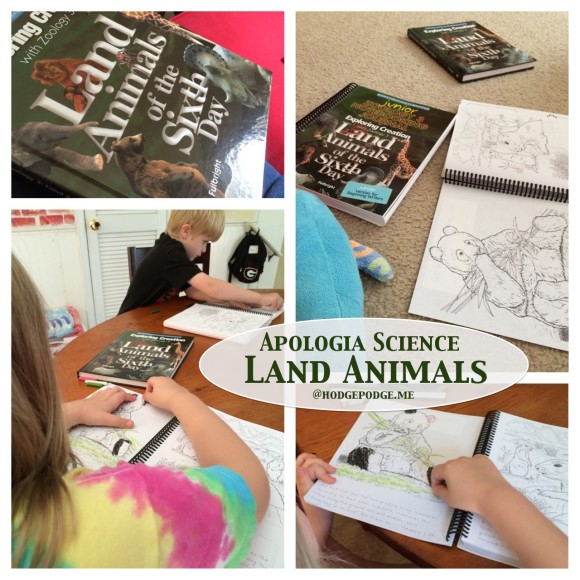 Moving on and adding more elementary subjects like science with Apologia's Exploring Creation with Zoology: Land Animals of the Sixth Day. The elementary Jr. Notebooking journals are a hit again this year. ( <— You can view the Table of Contents and see a sample of the notebooking journal at this link.)
Moving on in middle school with Exploring Creation with General Science. Oh how we love the notebooking journals (view samples) – they especially build independence in the middle school years with questions and prompts for experiments and recording observations. Experiments drew a crowd of siblings 🙂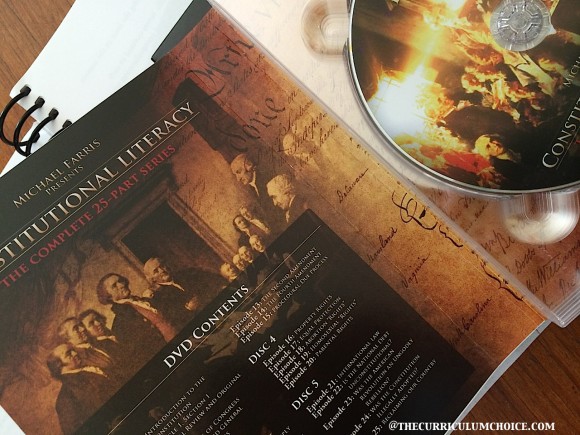 Moving on to snacks with subjects. "Popcorn is good for when you are watching things, like Constitutional Literacy."  ~ Eldest Girl. Thanks, Apologia, for your fabulous #ConLit curriculum. (Constitutional Literacy Review and giveaway at The Curriculum Choice next week!) We are so very impressed with this course! "The history you never knew. The training you need to reclaim liberty."
Moving on to fall? Nope! Still savoring summer too!
And I shared some about our summer in my Explore Georgia series: Waterfalls to Visit in Georgia, Homeschool Days at Atlanta History Center, Civil War Field Trips, St. Simons Island in 48 Hrs, St. Simons Island Historic Sites to See and Georgia Sea Turtle Center.
Homeschool Sales for You!
Homeschool Ombnibus (three of our Southern Hodgepodge books are included!)

Harmony Fine Arts Back to School sale! 25% discount on your entire order, including bundles and mini units
Discount code: BACK2SCHOOL  Valid: 8/15 through 8/31/14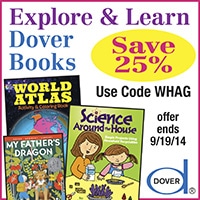 Dover Publications – our sponsor at The Curriculum Choice has a special discount – be sure to use the code above when checking out their teacher section!
Many thanks to these kind hostesses:
I thought I could… I thought I could… I thought I could… How are you moving on in your homeschool?

Save
Save