With five weeks of learning tucked behind us, we officially took this week off. Even so, learning still happens. So, here are some highlights and fun, project and play sorts of things we did this week. Soaking up the last of summer…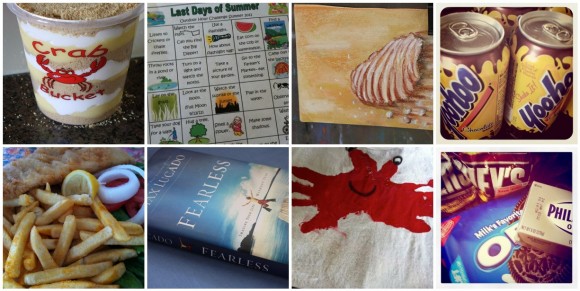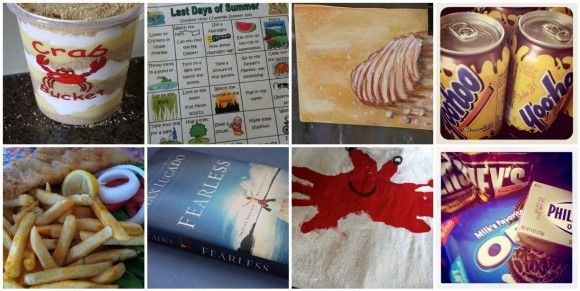 1. Edible Sand dessert thanks to Household Ways. | 2. Last Days of Summer Printable thanks to Handbook of Nature Study | 3. Pastels – tutorial to come! | 4. Homemade Yoo Hoo ice cream thanks to Southern Plate | 5. Flounder sandwich | 6. Fearless by Max Lucado | 7. Handprint crab t-shirts | 8. Oreo Truffles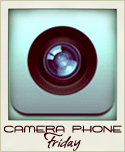 Many thanks to Camera Phone Friday hostess Dawn Camp @ My Home Sweet Home. You can learn how to do neat photo collages from Dawn. She has a tab entitled Camera Phonography.
Helpful Habit: Meanwhile, I practiced the habit of continuing education. The stack of books above includes: When You Rise Up: A Covenantal Approach to Homeschooling by R.C. Sproul, Jr. and Setting the Records Straight by Lee Binz, Educating the Whole-Hearted Child by Clay and Sally Clarkson.
Plus, an IKEA and Lands End Kids catalog, and Southern Living, Better Homes & Gardens, Old Schoolhouse magazines.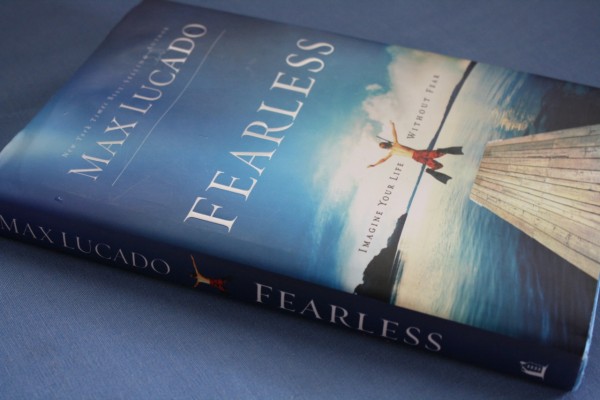 Also, this week, Max Lucado's Fearless.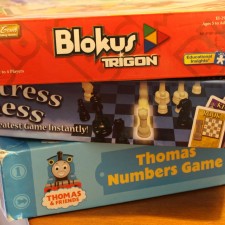 And, yesterday, I posted a review of Cindy West's review of Loving Living Math. Homeschool mamas – this is for you! I've looked forward to sharing this with you. Hope you'll click over and join me.
Be sure to join in and see what other homeschoolers are up to at Kris' Weird, Unsocialized Homeschoolers.
Do you make it a habit of continuing education for yourself, as the homeschool parent? What's on your coffee table?