Have you ever wondered about the story behind the blog name Hodgepodge and the mixture that makes us what we are? If so, please read on because I share with you five reasons we are such Hodgepodge. See, even before 2008, I really wanted to blog. But it wasn't until August of that year that writing and sharing became Hodgepodge.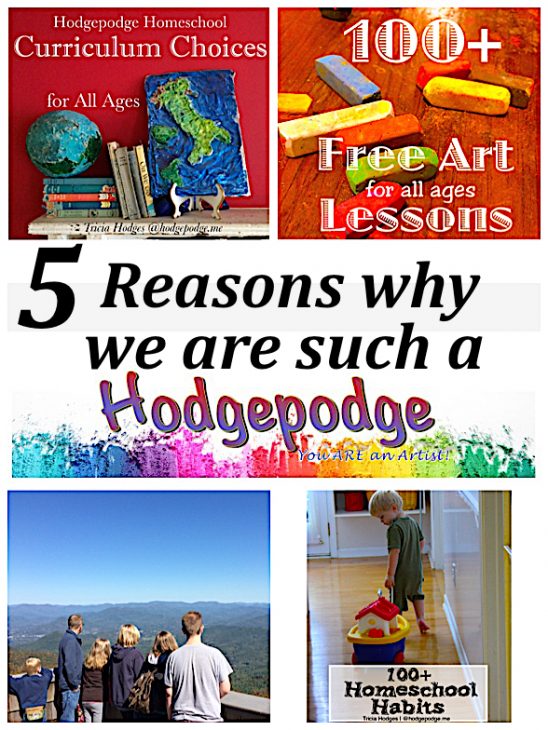 We hope you will discover you ARE an artist with our mix of art lessons, helpful homeschool habits for multiple ages, reviews, a healthy mama journey, educational travel, simple recipes, allergy-friendly adaptations and more. It's a Hodgepodge!
Why We are Such a Hodgepodge
1. Our last name is Hodges. I remember talking to my friend Kim, of Little Sanctuary, about a blog name. She is the one that suggested Hodgepodge. It stuck. And it represents us well. And since hodgepodge.com was taken, we became yourbesthomeschool.com – you can also find us by typing in triciahodges.com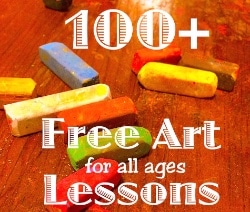 2. Art lessons for all ages. It is a Hodgepodge of art lessons! The smallest to the older ones. That's the way we started with chalk pastel tutorials and we hope that all your ages will enjoy as well. Not only do we have a collection of over 100+ Free Art Tutorials for All Ages but we also have a full line of art curriculum ebooks.
You ARE an Artist at chalkpastel.com – All because a reader asked if we could do that – so that the tutorials would be easier to scroll through and all in one place by topic.
Notice this is three years old already! We take one of these photos to mark the start of a new homeschool year. And our eldest graduated in May and is headed to college very soon.

3. Helpful Homeschool Habits – those simple habits that bless our days. Everything from jurisdictions and morning room time to afternoon quiet time and homeschool helps. All those routines that have been key from the time of babies and toddlers to towering teens.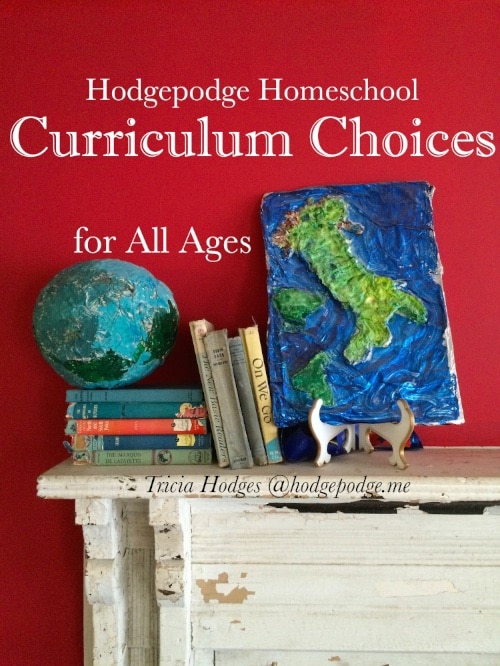 4. Homeschool reviews – We share the Hodgepodge homeschool method which is a mixture of classical, whole-heart, Charlotte Mason and delight-directed all rolled up in one. And that means we use a variety of tools to meet the needs of the age range. From visual and auditory learners to kinesthetic and hands on. Some reviews we share here at Hodgepodge but the majority I share over at The Curriculum Choice.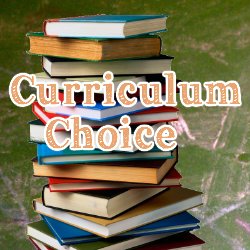 This is our homeschool review website we share with a fabulous team of review authors – all helping make your homeschool decisions easy. And if you are wondering about our curriculum choices, you can check them out here: Hodgepodge Homeschool Curriculum Choices for All Ages
5. All the rest because it is just fun! Parenting and family. Allergy friendly recipes, Fast Food for Slow Sundays, Simple Strategies for Feeding the Family, and my Healthy Mama Journey. Oh! and then there's our love of IKEA and all things chalkboard and the homeschool makeover…
That's way more than 5 reasons why we are such a Hodgepodge. It's a confused mixture but I hope you that you will find something that blesses and encourages you here!
You can even read more about Hodgepodge.
Be sure to visit and read about the stories behind the blog names of the bloggers of iHomeschoolNetwork! Thanks for stopping by. I invite you to subscribe for four free ebooks and a Hodgepodge of subscriber-only art tutorials for all ages.
Save
Save
Save
Save
Save
Save
Save
Save
Save
Save
Save
Save
Save
Save
Save
Save
Save