Enjoy art during celebratory times! What better time to pull out the chalk pastels but at Thanksgiving, Christmas, Easter, patriotic celebrations and more? Wrap up a Five in a Row homeschool study, create an art masterpiece to give as a gift and simply enjoy our holiday art tutorials for the sheer joy of it all.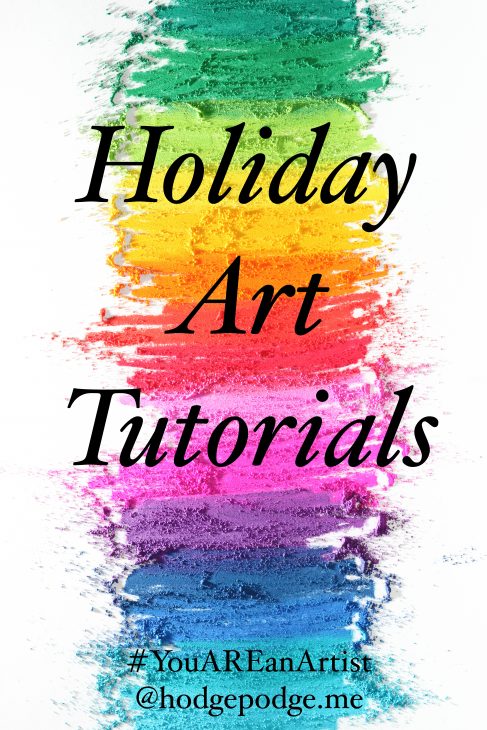 So gather your chalk pastels and let's get started…
Holiday Art Tutorials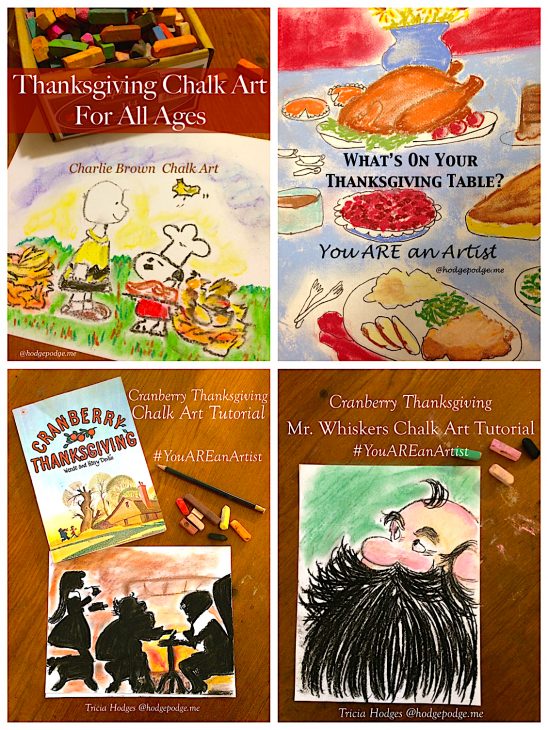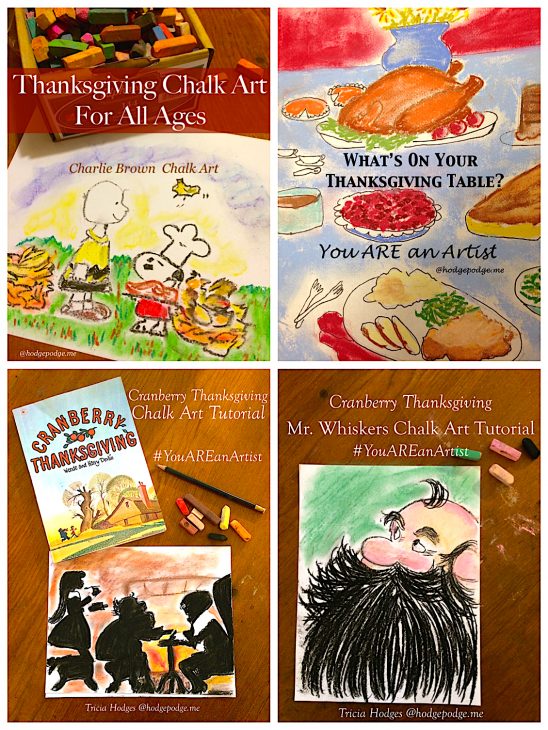 Thanksgiving Art Tutorials
What's On Your Thanksgiving Table
Cranberry Thanksgiving Mr. Whiskers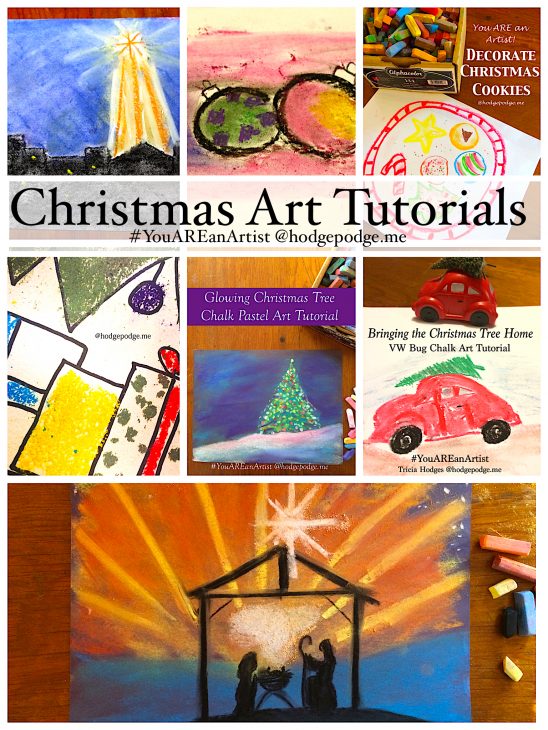 Christmas Art Tutorials
How to Draw Christmas Presents Under the Tree
Bringing the Christmas Tree Home – VW Bug
How to Draw a Christmas Wreath (video)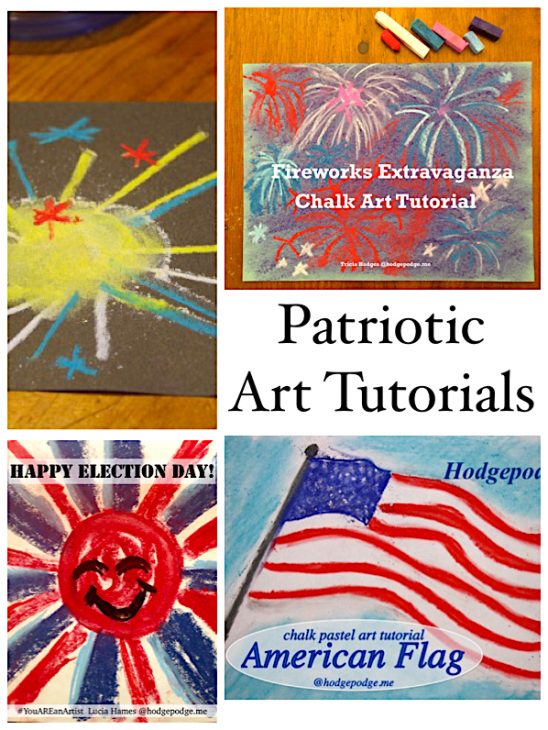 Patriotic Art Tutorials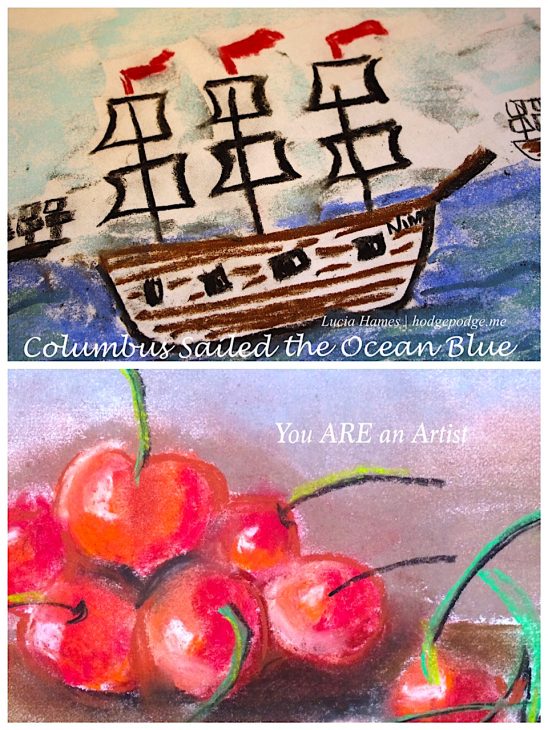 Presidents Day and History Art Tutorials
Columbus Sailed the Ocean Blue
Cherry Chalk Art for President's Day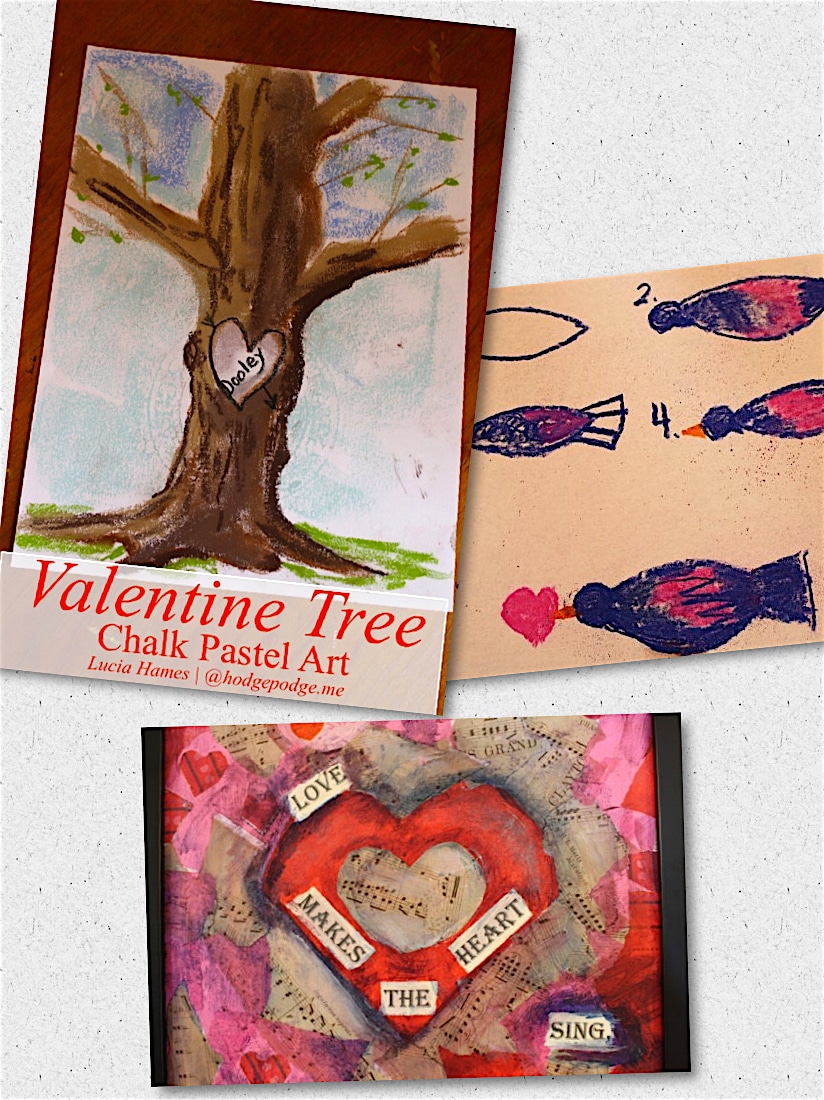 Valentine's Day Art Tutorials
Mixed Media Heart Collage (acrylics)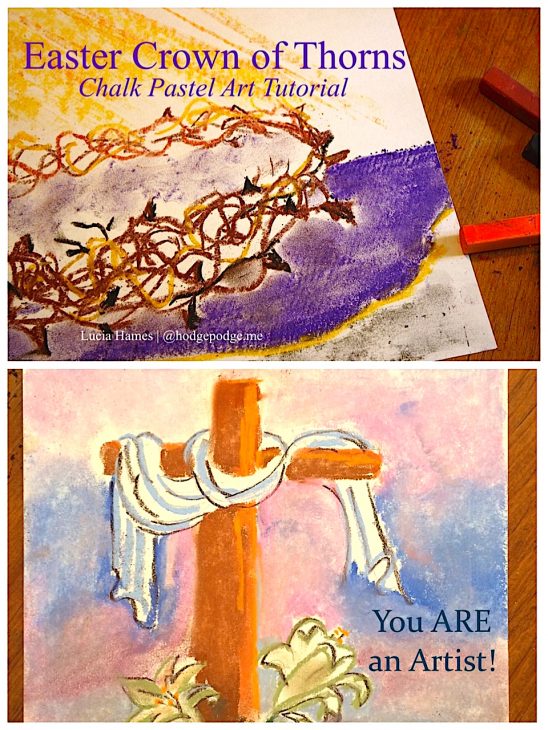 Easter Art Tutorials
Celebratory Art Tutorials
Celebrate Any Day!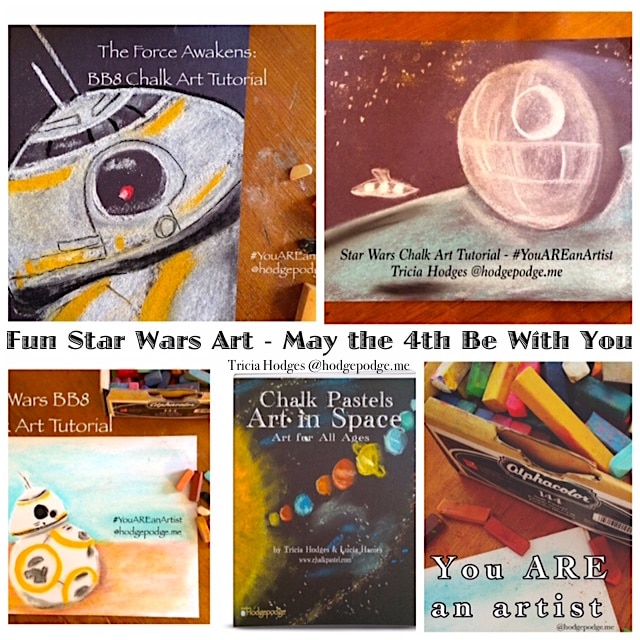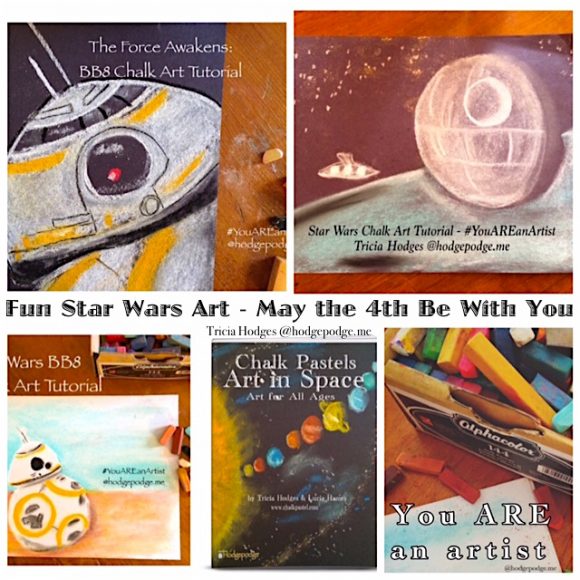 Featuring You! You ARE an Artist!
So, paint your holiday picture and be sure to share with us! Simply tag @hodgepodgemom on social media, send a photo via the Hodgepodge contact form here or post on the Hodgepodge Facebook page. We will be sharing these via the Hodgepodge instagram or on our Art Tutorials Showcase Pinterest board – or both! Nana will even comment on a few I am sure!
Free eBook and More!
Get your FREE ebook (with a coupon)! Getting Started in Chalk Pastel Art.
See how you can get started in just three steps! Watch the one minute You ARE an Artist video at chalkpastel.com.
A note on chalk pastels: Pastels are an easy, forgiving medium. Fun for children and adults alike! Details on the pastels and paper we use, how and where to purchase are in our series, Chalk Pastels 101. A simple set of chalk pastels is very affordable. Nana also teaches acrylic lessons.
The practical aspects of a mess: Pastels are blessedly messy. We always have baby wipes close by to wipe hands. We wear something we don't mind getting stained or don a smock.
Be sure to subscribe to our Hodgepodge YouTube channel for free video art tutorials!
Have you subscribed to Hodgepodge so you won't miss any free art tutorials?
Save
Save
Save
Save
Save
Save
Save
Save
Save
Save