Here are some simple and practical tips to frame your homeschool days with nature study. The results are so rewarding for such a little time investment!
Small spurts of outdoor time frame our days. It's simple and works for us.
"I just need to go outside and swing for a few minutes before I start my math."
"I finished my math, can I go outside for a few minutes?"
How to Frame Your Homeschool Days with Nature Study
If we notice something, we pause to take a look…
"Oh, there's a slug at the bottom of the back door!"
"Mama, there's a lizard!"
"Look! I found an acorn!"
Pauses In Your Homeschool Day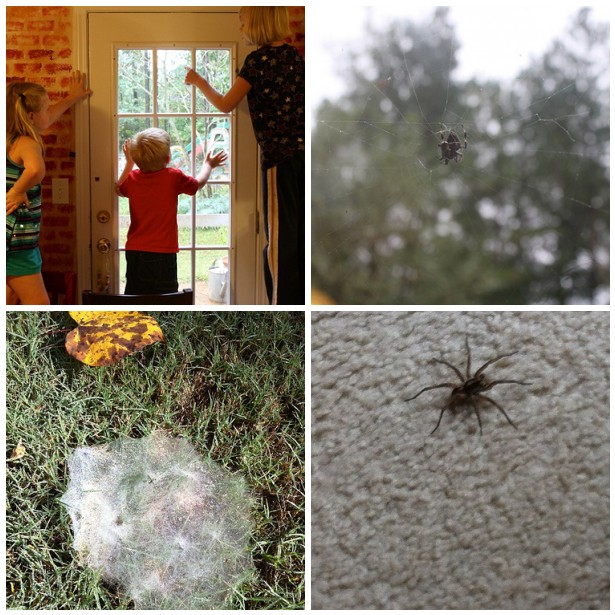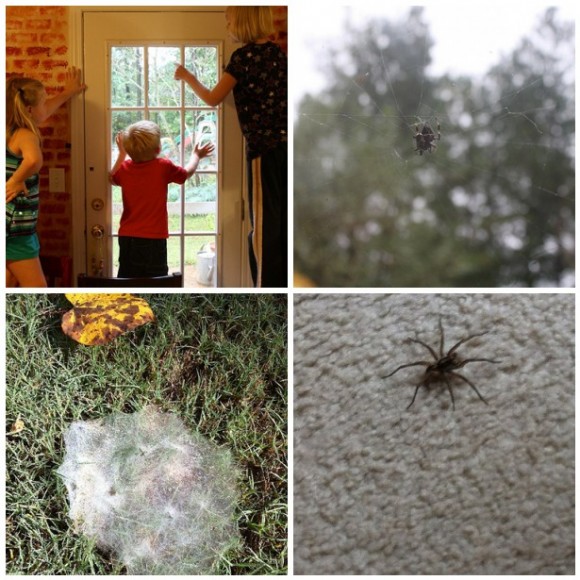 A spider web in the door frame you can't help but study. Plus a ground web you almost step in outside and a wolf spider you almost step on in the house.
Do a subject, run outside. Just one more thing after lunch, then go play. Build something.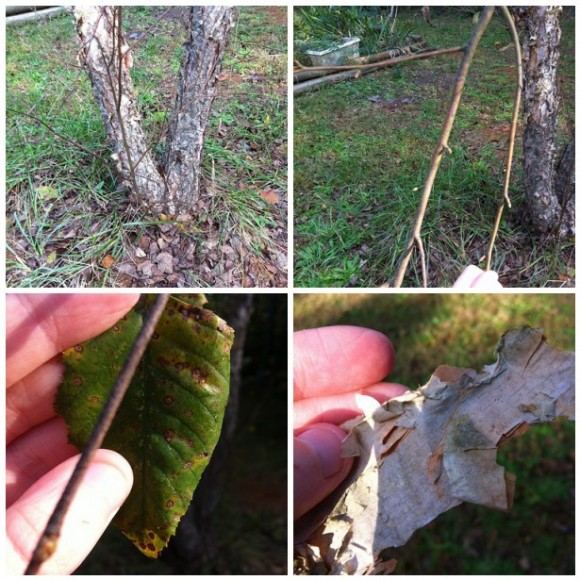 Resources for Homeschool Nature Study
Print out a nature grid, place it smack in the center of the kitchen table. They will notice. Homeschool Nature Study has a course all about trees. Four parts of a tree nature prompt by Middle Girl. There's even a printable tree study grid.
Sit still and notice. The window framing your view.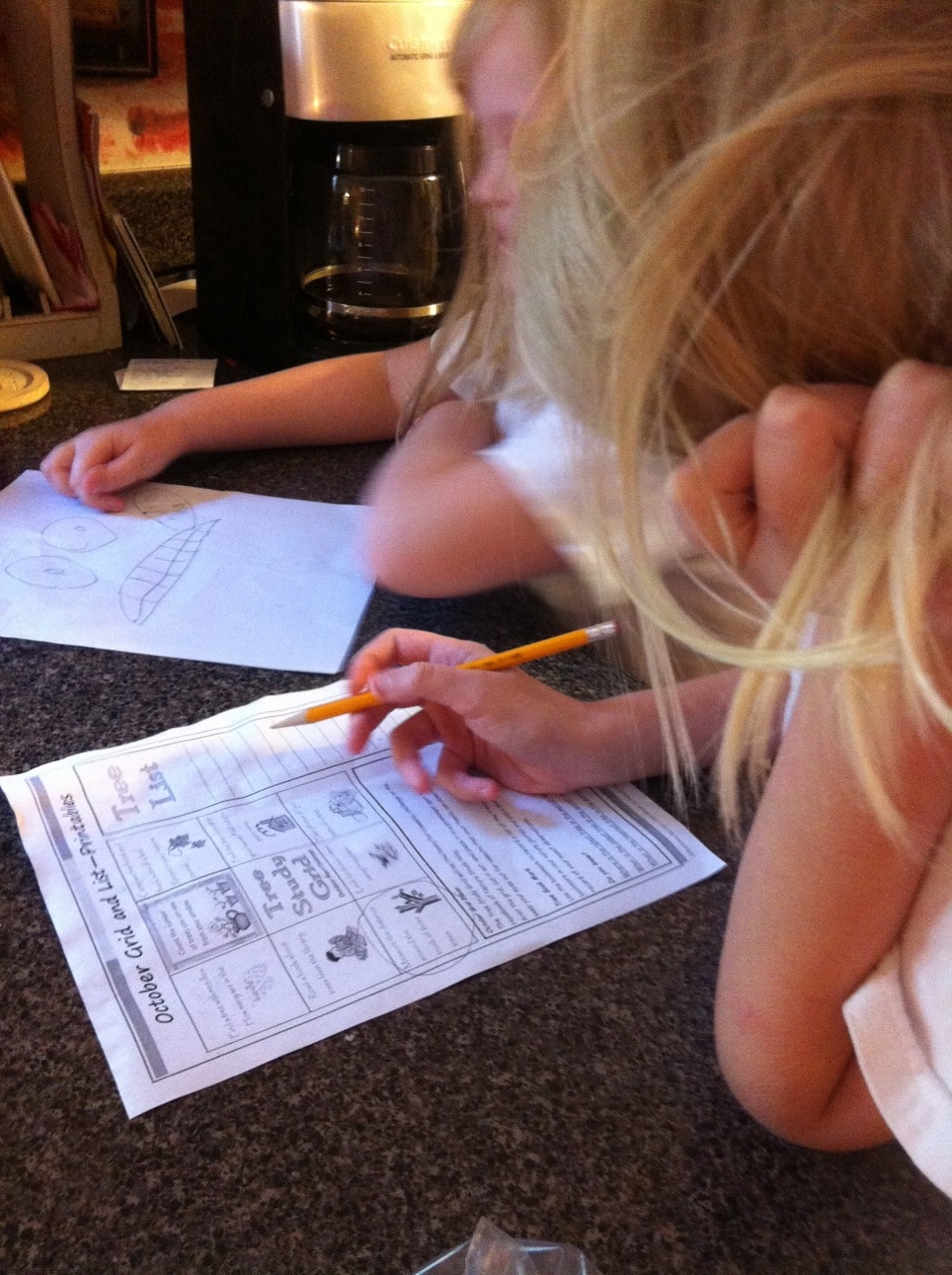 Team up with a brother or sister and go on a scavenger hunt. See what you can see.
The whole earth is full of His glory! ~ Isaiah 6:3
Naturally Build Nature Study Into Your Homeschool Routine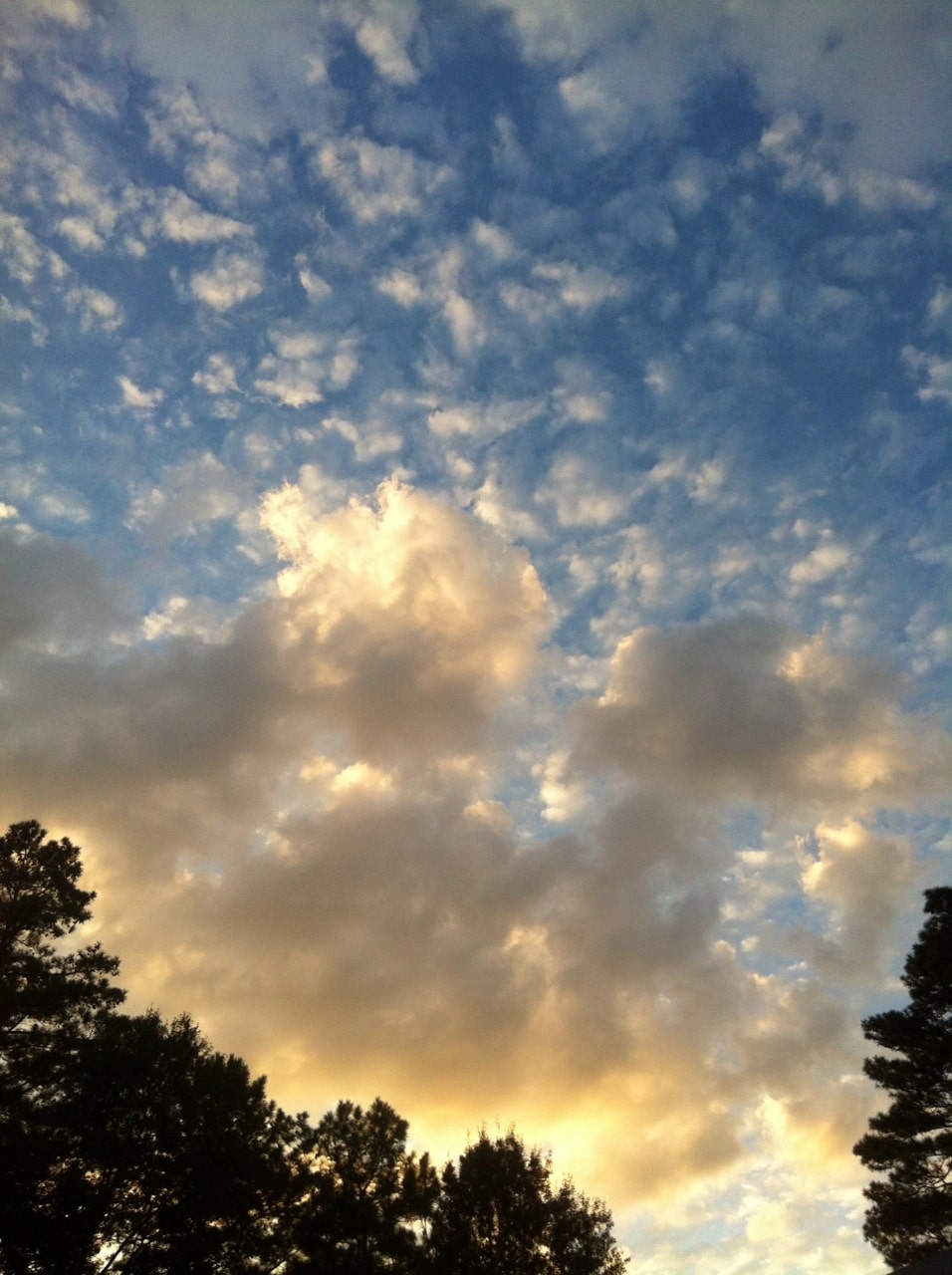 And, of course, take an evening walk and enjoy the sunset.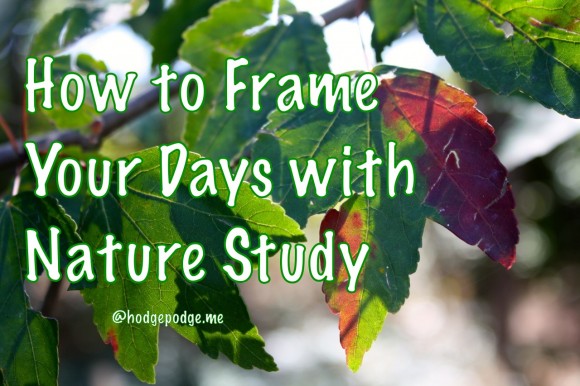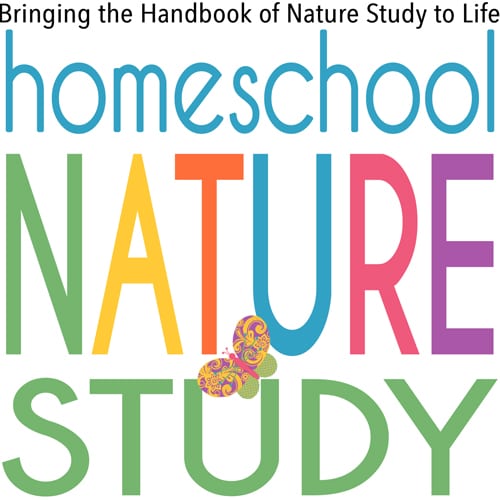 Enjoy!!
More homeschool nature study inspiration:
You are invited to join us for the Outdoor Hour Challenges! Bring the Handbook of Nature Study to Life in Your Homeschool! Share your photos of your nature study and tag @outdoorhourchallenge on Instagram.
How are you enjoying nature study? Click to leave a comment.
first published October 2012 and updated January 2022.