Today we are going to paint an awesome dragon. A How to Train Your Dragon art tutorial with Toothless! Toothless is a Night Fury dragon, and has a strong, sleek body that is black as night, and his eyes glow in the dark just like a cat's eyes. He has massive, strong wings that carry him far up in the clouds.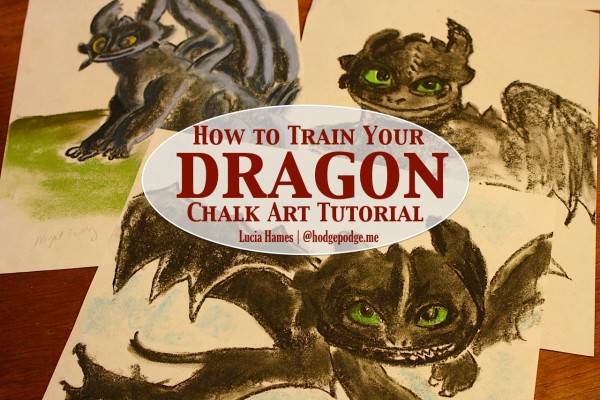 This painting is not for the "faint of heart," for it is a bit more difficult to paint. But if you are excited about painting your very own Toothless, then you will be a brave Viking warrior!
How to Train Your Dragon Art Tutorial
The pastel colors that you will need are just a few: black, bright green and a pale blue sky color.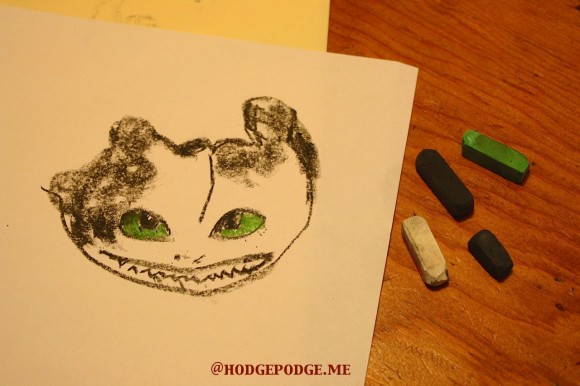 Let's start with Toothless' head first: He actually has an almost cat-shaped head. Pick up your black pastel and turn your paper horizontally.
Starting with the top of his head, draw two horns then two ears, the right ear just a bit bigger.
Curve down the right side of his head and give him two more little dragon cheek horns, a very wide chin…keep that head and face wide, then end up at the right-side ear.
Toothless' eyes are the most important…two cat-like eyes…make sure the black pupils are high in his eyes and do not touch the bottom of his eye socket. Color them black, but try and keep a tiny spot of white in the pupils to show "life" in the eyes!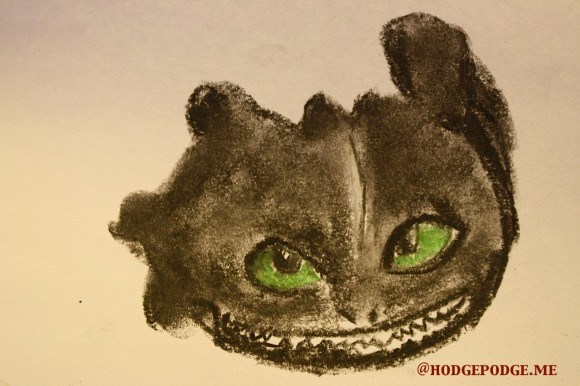 For this How to Train Your Dragon Art Tutorial, be sure to leave a stroke of white paper on the top of his head for those distinctive dragon bumps on his forehead.
Color the eyes with that bright green pastel and make them look like they are shining in the dark!
The nose is just two black slits, and his mouth is very wide at the very bottom of his face.
You can add his sharp "retractable" teeth at this point, or just make his mouth a long line with just a bit of a smile.
Toothless needs to fly, so his powerful wings are next!
One wing is drawn right behind his left side of his face; it is very much like a bat's wing with curves and pointed long arches to help him fly.
He has another wing that seems to come out under his chin area, it also has curved areas on the edges.
We only show one of his legs extended out from his chin…it has claws on the end of the leg.
The other front leg is just shown as a curved claw under the left side of his chin.
The final wing is on the left and it is smaller because he is flying and it is back behind him.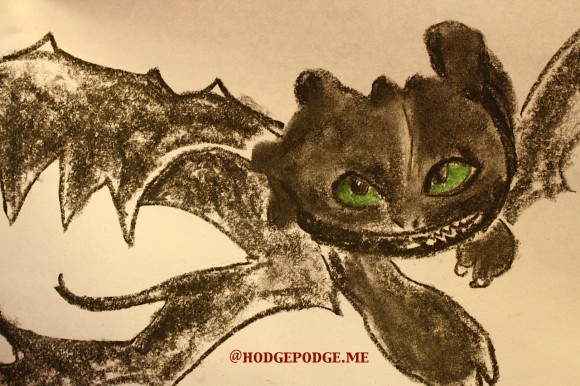 You don't have to paint in the black on his sleek body. You can use your black around the edges and smooth it out towards the middle of the wings or his head to make lots of shadows. Work on it and color in some black, smooth it out, step back and look at your painting to see where a deeper black should go…remember, this is YOUR painting, and you will know what is pleasing to you.
Put some pale blue sky around Toothless so that he is flying high! I think that Hiccup would want to saddle up your dragon right away! You have made Toothless come alive with this wonderful How to Train Your Dragon Art Tutorial!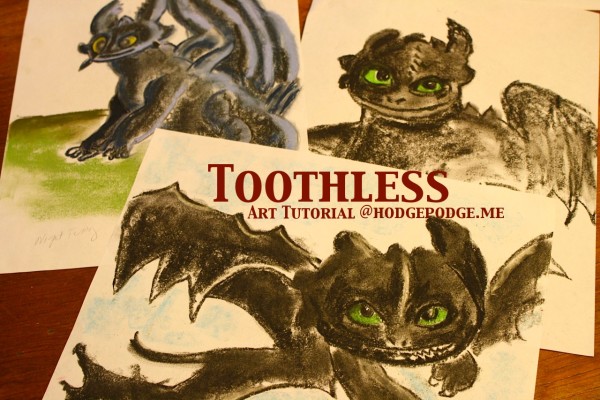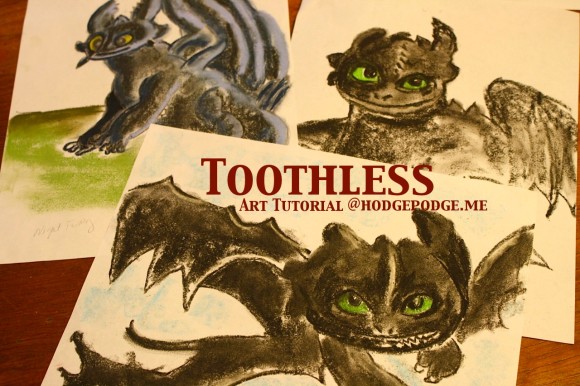 You might also like to see some of the other views of Toothless that we tried.
Be sure to sign your name in the corner, flip the painting over and give it a name. And date the painting.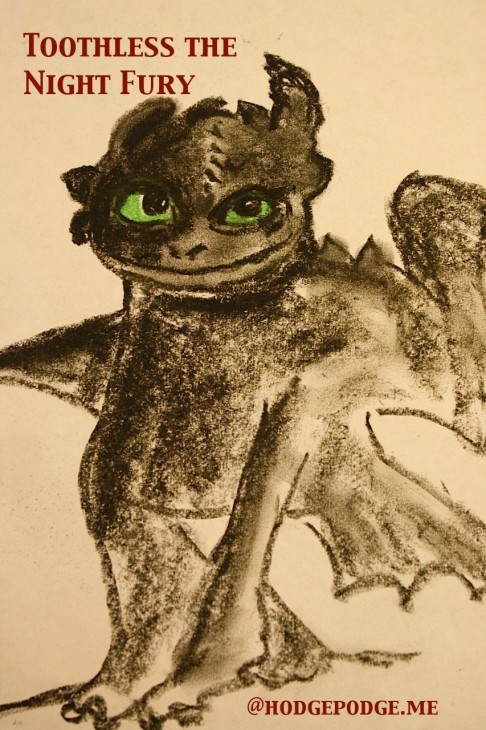 What a glorious adventure we have had painting our dragon!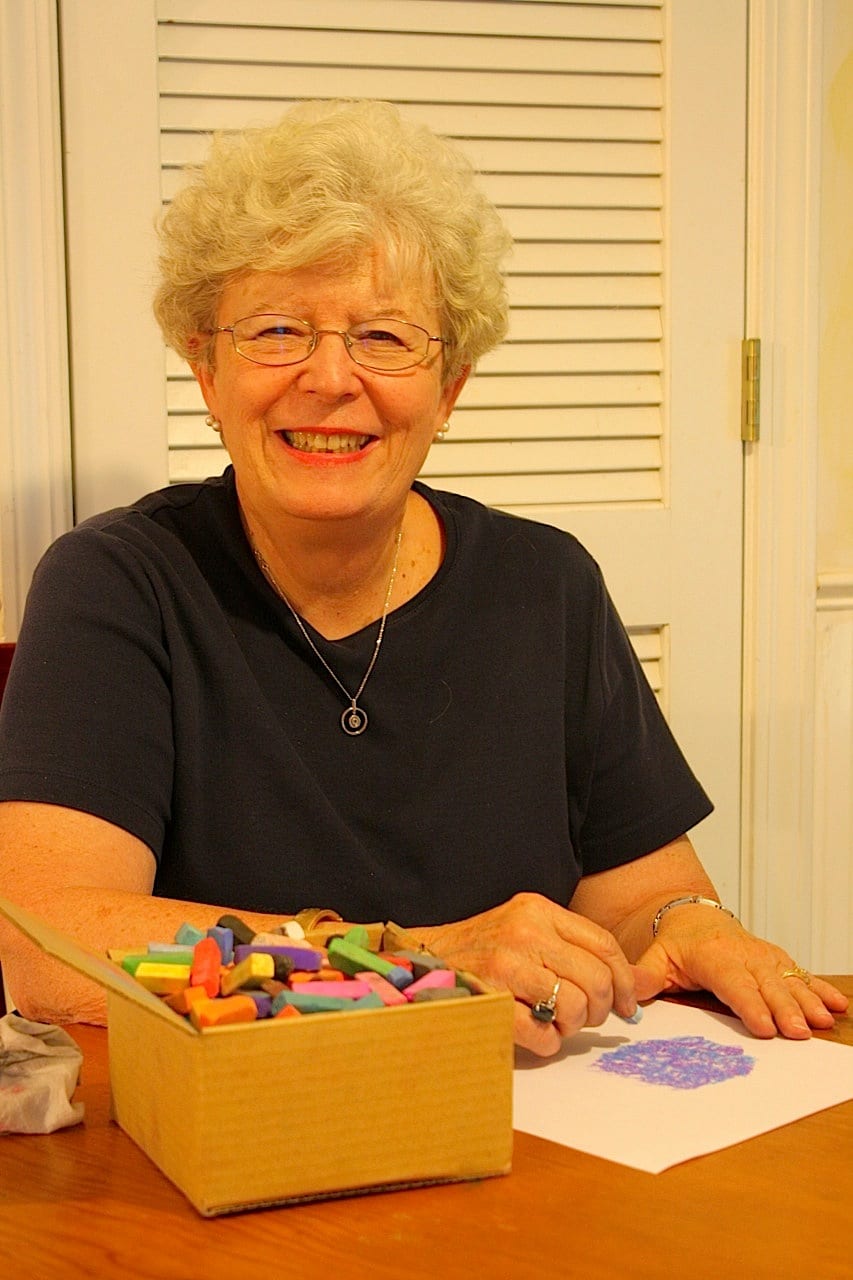 He is flying high…because, remember: you ARE an artist!
Featuring You! You ARE an Artist!
So, paint your self portrait and be sure to share with us! Simply tag @chalkpastelart on social media, use the #YouAREanArtist hashtag, or upload a photo to the ChalkPastel.com Facebook page!
A note on chalk pastels: Pastels are an easy, forgiving medium. Fun for children and adults alike! Details on the pastels and paper we use, how and where to purchase, are all here in Our Favorite Chalk Pastels and the video The Very Few Must Have Supplies for Chalk Pastel Art. A simple set is very affordable.

The practical aspects of a mess: Pastels are blessedly messy. We always have baby wipes close by to wipe hands. We wear something we don't mind getting stained or don a smock.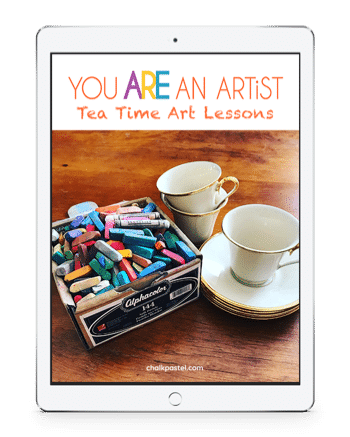 Do you and your artists learn best with a video art tutorial? Find more favorite character in our Tea Time Art Lessons.
—>> Subscribe to Hodgepodge so you won't miss any future art tutorials! <<—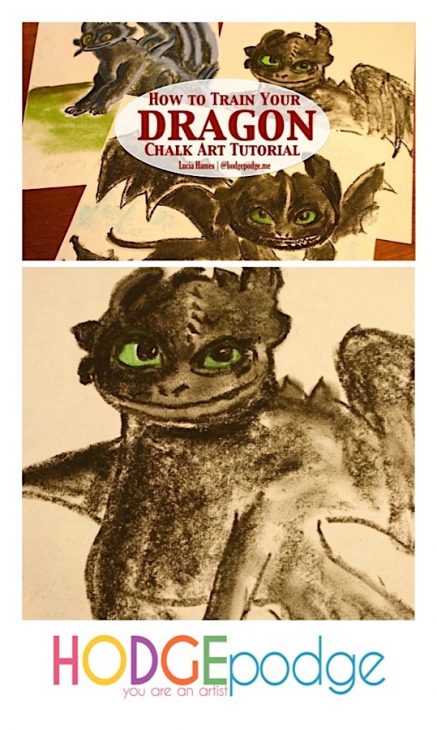 Which How to Train Your Dragon character is YOUR favorite?

-originally published July 2014