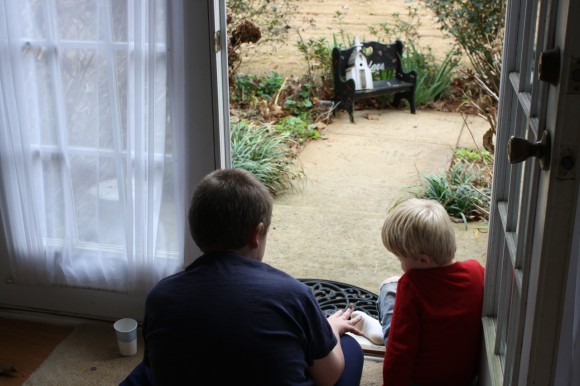 A peaceful spot. The boys examining a slug while listening to the birds.
Keep calm and count on. Encouragement posted above my coffee pot. You may remember, earlier in the week, I had a refocus? This has been the week for everything. Every possible event (and still going). But, they are each and every one – blessings. Midweek I said some weary words to Nana. She said, "I know it's a full week. But keep your eyes wide open. Soak it all in. It passes all too quickly." I'm so glad she continues to remind me of that. Because it would be so easy to hang my head in busy weariness.
So, this week, the Helpful Habit I'm sharing is: a reminder to keep your eyes wide open to all the gifts around you. Also, my friend, Melanie, posted a powerful post, asking Where is Your Identity Found? It's worth a read in the midst of your busy as well. Includes a poem to print out. I'll be back next week with a helpful habit for some mid-year homeschool planning.
image via A Holy Experience, pinned, printed and hanging where I will see it most.
Guess what else? My children need not hear any complaints from me. I am their cheerleader! And why shouldn't I be? A cheerleader for the daily, lengthy practices. The dedication. The talent! And just look! Look at the happy!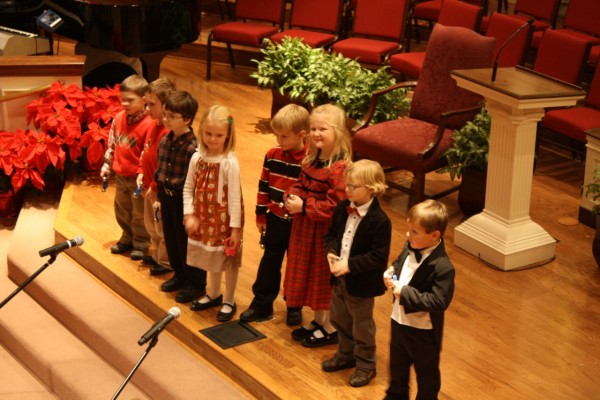 Look! Ring the Bells, Sing Noel! Six-year-old's choir.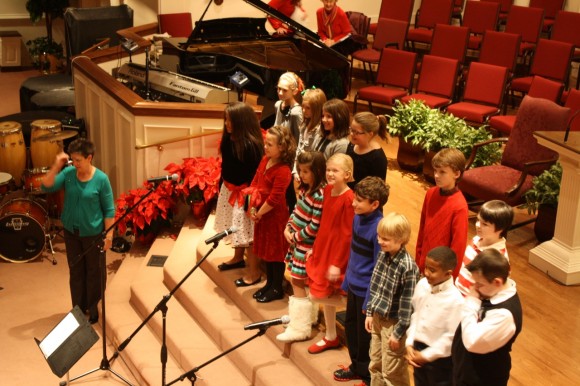 Look! Middle Girl with her choir. She sang a duet!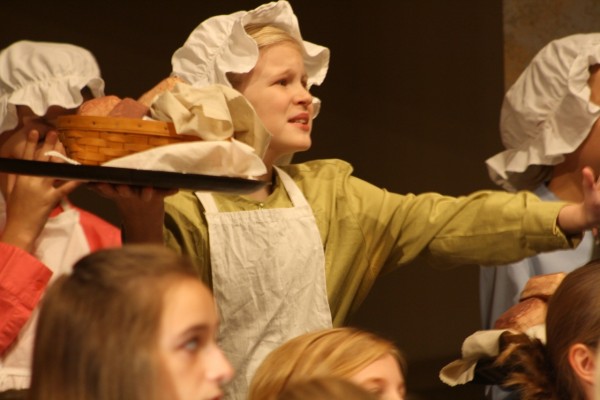 Look! A Drama Troupe performance! O Holy Knight (set in medieval times just like our Tapestry of Grace studies – Middle Girl playing a scullery maid, above).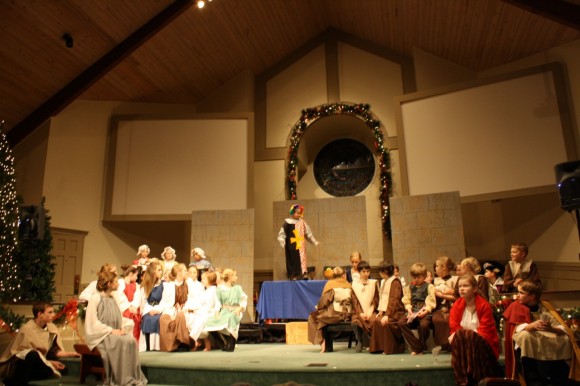 Look! Our Drama Troupe with 37 homeschool children and countless parent volunteers. These photos don't reflect the additional routines performed: dowels, sign language, dance, ribbons and short skits.
Look! A skit, as well – A Christmas Carol – with a gospel message. (My eldest, above, as Belle, Scrooge's former girlfriend)
Look! I love this photo of my eldest.
A quick phone photo look! 1. Making our favorite, easy, chocolate chip cake. Just because | 2. Christmas tree cheese! | 3. Felt friends | 4. The Best Christmas Pageant Ever | 5. New haircuts for 3 girls – an afternoon at the Beauty Parlor! | 6. My favorite drama production spectators – Nana and Littlest Girl | 7. Millipede interrupts math making for spontaneous nature study | 8. red and green math patterns | 9. a backyard wagon ride on a warm afternoon |10. 7th grader's Teaching Textbooks math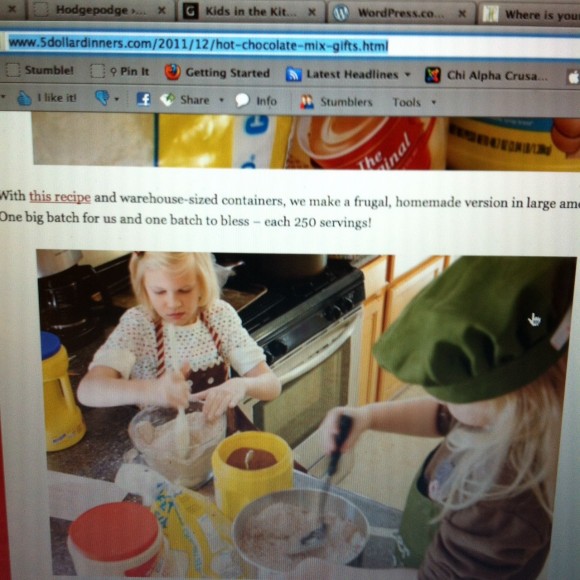 Basically, our homeschool week was enjoying all the productions and celebrations. We managed to mix in a little math, a dab of spontaneous nature study, a dash of human body science lesson plus a good amount of cooking fun.

Bonus! Easy, last minute gift ideas your children can make! Don't miss the girls (above), complete with chef hat and aprons, at $5 Dinners mixing up some hot chocolate gifts. Or for the bird lover, an easy, three-ingredient, homemade feeder.
Many thanks to our Friday hostesses…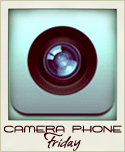 Camera Phone Friday hostess Dawn Camp @ My Home Sweet Home and…


Weekly Wrap-Up hostess Kris at Weird, Unsocialized Homeschoolers.