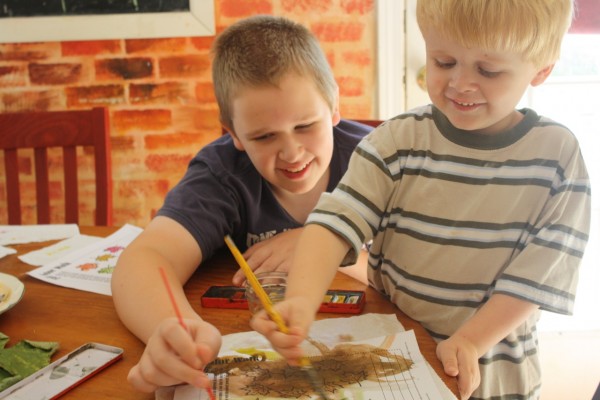 Unit studies serve the age range in our homeschool well. Especially when two or more subjects overlap and the learning is on several different age and grade levels. Each day this week the older three first completed their Math and English studies.
Saxon K Math made for a tasty mid-morning snack identifying cracker shapes. Zuzu pet helped too.

The younger two enjoyed their workboxes full of preschool and K activities with me. Then we enjoyed unit studies together as a family. One way we accomplish the other subjects – everyone together – is with Tapestry of Grace.
Tapestry of Grace – We are studying medieval times – castles, knights, vikings, Robin Hood. Our history studies intertwined on various levels. In addition to reading aloud Robin Hood in the evenings, we pulled out Living Long Ago from our Sonlight days. We read about the dress, homes, food, travel and transportation of medieval times. Middle Girl made a model of a medieval kitchen and a castle (from the Arts and Activities links on the Tapestry site).
Drama Troupe – two of the girls are involved in a weekly drama practice. Their Christmas play, entitled O Holy Knight, is set in medieval times! So, our Tapestry of Grace studies helped them with getting into character.

Nature Studies – chipmunks and squirrels. Eldest boy decided his English writing assignment could be a nature report. Youngest girl joined in and they worked together on a lapbook (link in More Nature Study ebook). We also went on a chipmunk hunt at Mama Ann's one afternoon for our Outdoor Hour Challenge!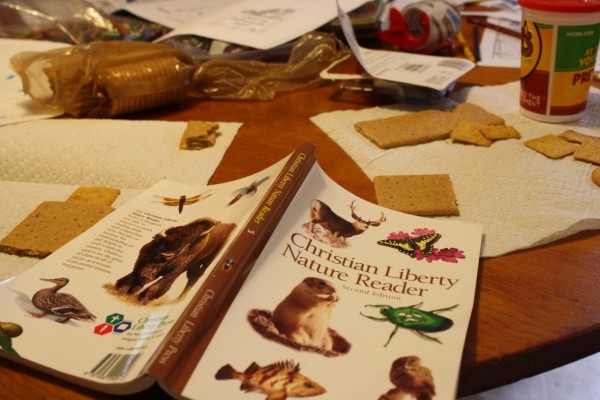 Science – included Apologia Biology for 7th and 8th graders. We also pulled out our Christian Liberty Reader and read about the intricacies of the eye. Anatomy studies for all with our Answers in Genesis Human Body unit study included the tongue and digestive system. The tongue! Well, we had the chance to taste apple pie…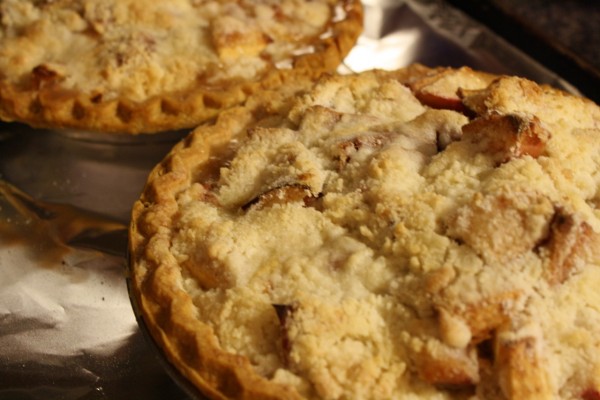 How to Make an Apple Pie and See the World is always a fun book to read this time of year. It always inspires us to make Nana's apple pie recipe. Which we did one afternoon, learning fractions and enjoying some cooking fun.
Language – Rod and Staff English and Visual Latin
Writing – Littlest Girl practiced handwriting  with letter a – around, up and down. I mentioned Eldest Boy's nature writing project.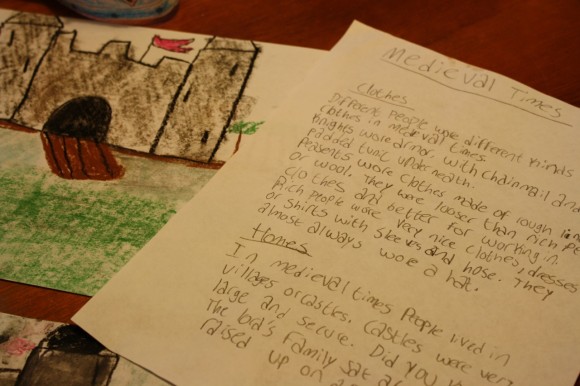 Eldest Girl has been anticipating NaNoWriMo and with the reminder in our Tapestry of Grace studies, wrote a report on the dress, homes, food, travel and transportation of medieval times. Middle Girl began a story for a Story Teller's Competition our homeschool group is hosting.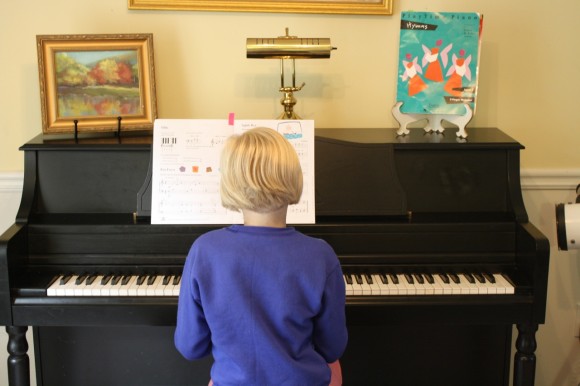 Music/Composer studies – Sounds of Christmas music for piano practice for the two eldest girls. For this month's composer studies, we listened to more Bach as we were working or driving.
Art – watercolor fall leaves and…
…pastel medieval castles! Also pictured, Middle Girl's paper castle, medieval kitchen and crown.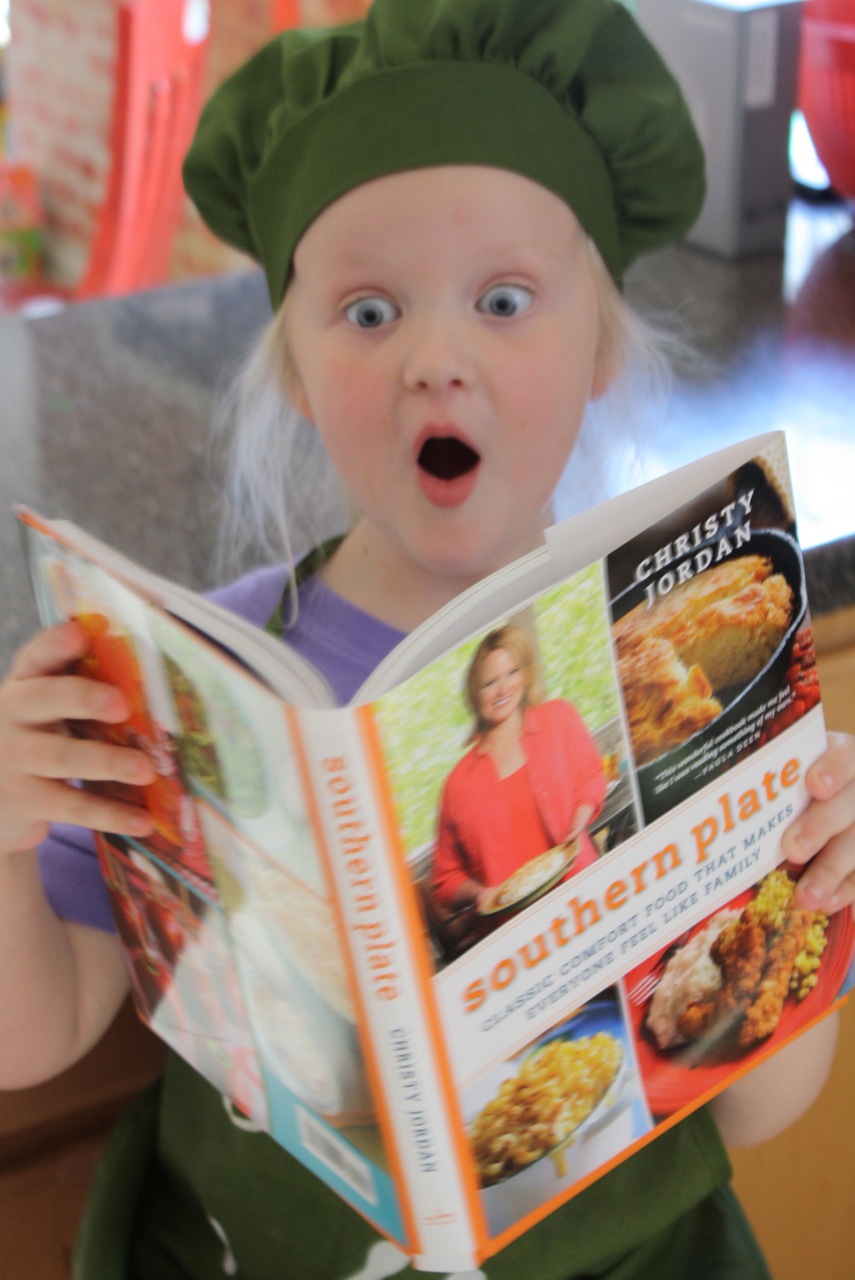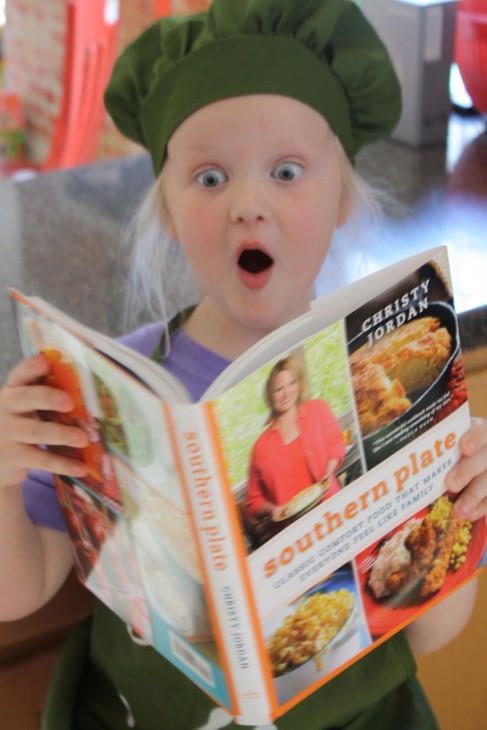 Baking and crafting –  The biggest news in our cooking world was I had the pleasure and privilege of sharing Mama Ann's Potato Chip cookies recipe over on Southern Plate!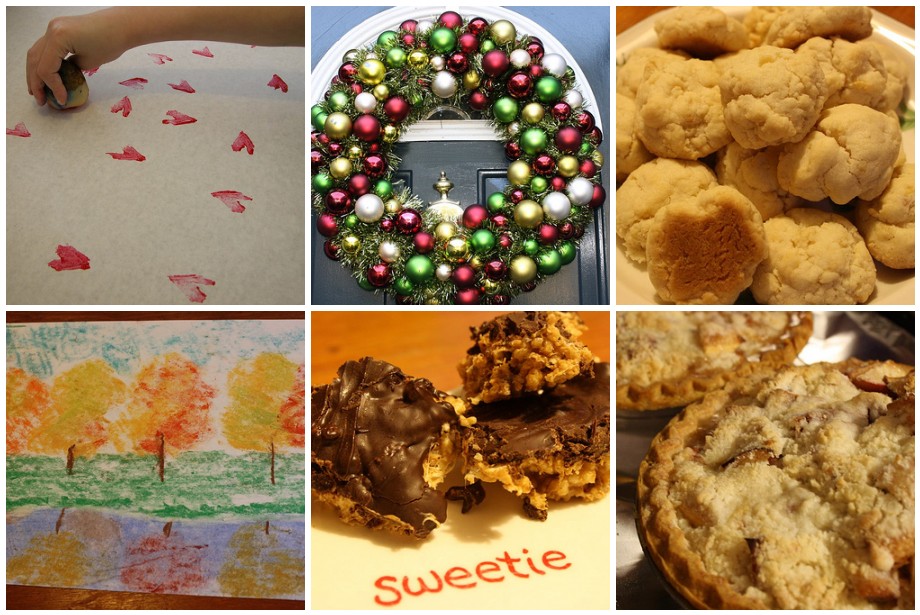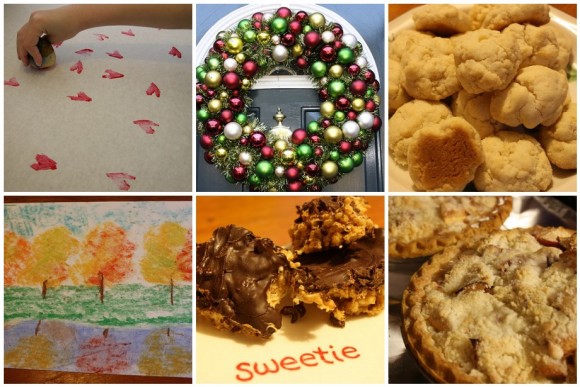 A recap of the arts, crafts and recipes posted – 1. homemade wrapping paper | 2. Holiday Heart of the Matter Digital Magazine | 3.  Potato Chip cookies at Southern Plate | 4. Tree Reflection pastels tutorial | 5. Sunbutter Chocolate Krispy Treats | 6. How to make Nana's apple pie and see the world
Results! Since this weekly wrap was rather long, I wrote a separate post on the results of the Science Fair/Art & Photo Show. Click on over to see!
Helpful Habit – Keeping up the habit of sharing a helpful habit. Hodgepodgedad shares about Evernote over on Habits for a Happy Home. I love, love, love this app! Grocery lists, homeschool curricula wishes, Christmas gifts, blog topics and more are all stored there. Plus, both Hodgepodgedad and I can access the lists at any time – wherever we are. Handy!
One more Hodgepodge phone photo collage: 1. First fire of fall means brother time | 2. Big Picture children's choir every week (I teach 4yos) | 3. Snowflakes in honor of cold front by Middle Girl | 4. Field guides nature study with 7th & 8th graders | 4. Autumn arrangements from front yard by Middle Girl | 4. Quirkle patterns by Littlest Girl | 5. Fruit salad morning snack by Middle Girl | 6. Big Construction by Lil' Buddy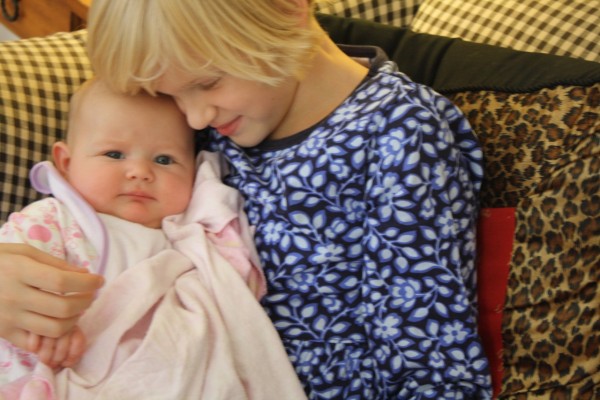 And, this week, we also got some cousin time!
Many thanks to our Friday hostesses…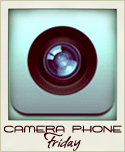 Camera Phone Friday hostess Dawn Camp @ My Home Sweet Home and…


Weekly Wrap-Up hostess Kris at Weird, Unsocialized Homeschoolers.
A full and busy week! Whew! Looking forward to a beautiful fall weekend. How about you, friends?