This whole week I'm sharing a series from the 2010 archives. Oldies but goodies. Because my old iWeb site is soon going away and I wanted to share these posts with you. And because, to me, with school wrapped up, I feel the pull of the ocean. Summer always means beach. So come along for some virtual seashore. Whether you are by the surf or on your own turf. I hope you collect a few tips from this week's trip…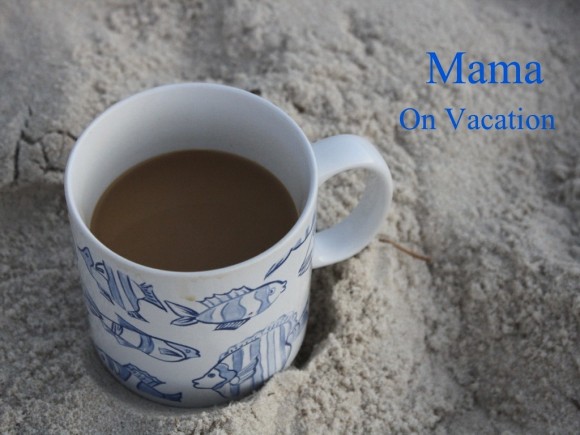 The best thing that you can give your children, next to good habits, is good memories. ~Barbara Johnson
My mother always told me that a get-away wasn't a real vacation for a grown woman with children in tow. I used to really begrudge that supposed wisdom. But over the years I've found a way to turn it around to the positive.
Today I'm presenting a vacation package for everyone – all inclusive. These ideas can be implemented for the every day. Take what you need. Whether you are near the surf or right on your own turf. Just snippets of time are all a mama gets on vacation. All a mother gets any day of the week. But if you know that ahead of time, you can make the most of it. And if you make the most of it, you will, in turn, build beautiful memories for your family.
—->  Please read more over at Habits for a Happy Home…
Tomorrow, I'll be back and sharing two lists: Top 10 Ideas for Summer Fun (plenty of beach ideas!) and Top 10 Favorite Websites for Homeschooling. Then we'll continue on in this series the rest of this week.
The Mama on Vacation Series: