Shall we kick off this season of Christmas art with a Nutcracker Art Lesson? Let's do! Enjoy a pre-recorded Nutcracker video art lesson – led by Nana – on the ChalkPastel.com Facebook page during our usual weekly art lesson time: Wednesday at noon ET. I placed the video below for you to enjoy at any time!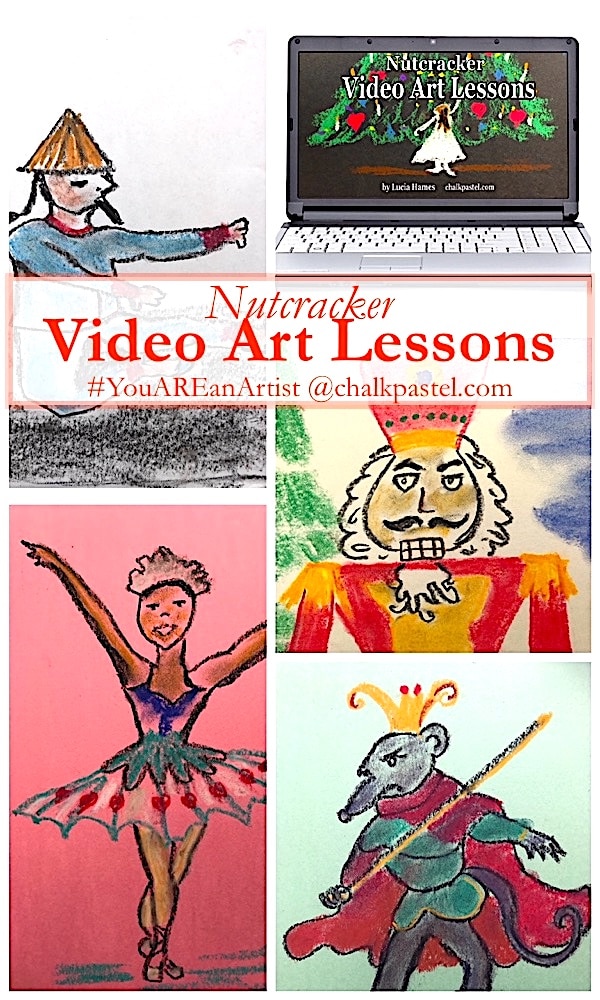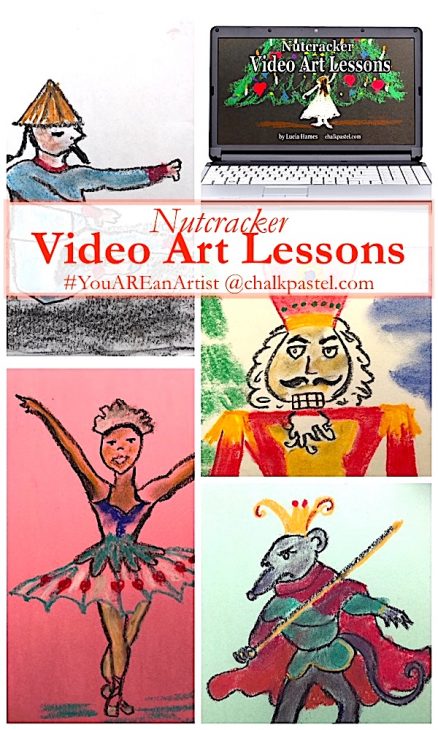 So, join us on November 29th at noon ET or enjoy it here at Hodgepodge at your convenience.
Nutcracker Art Lesson
Nutcracker from Chalk Pastel on Vimeo.
Nana has a whole set of Nutcracker art lessons at ChalkPastel.com for your artists. The entire store is on sale for 30% off through the end of November. You may want to stock up on any of the offerings. Choose from more than 20 video art lesson titles…
* Christmas
* Nutcracker
* Bible Stories: Old Testament
* Winter Games
* American History
* Medieval
* Knights & Crusaders
* Art in Space
* Art Techniques
* preschool
* spring
* Easter
* seashore
* fall
and more!
**Browse the store at ChalkPastel.com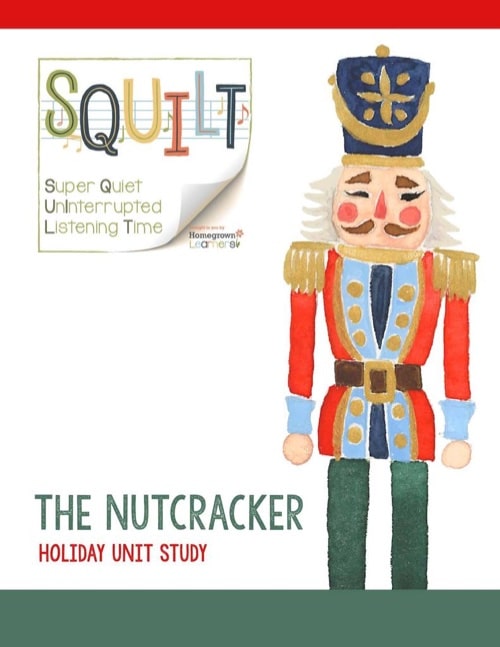 Nutcracker Ballet Music Lessons
You know what goes wonderfully with our Nutcracker video art lessons? My friend Mary Prather's SQUILT Nutcracker Holiday Unit Study! Plus, she has a special going on this week. Spend $25 or more in the SQUILT store and receive a free Meet the Instruments Matching Game!
The Art of Advent
Starting December 1st, join us for the Art of Advent on the ChalkPastel.com Facebook page (RSVP here). A new Christmas-themed art lesson every day! Maybe even a favorite Charlie Brown?
Do you love Christmas and Nutcracker art too?