From Nana, the original author of I'm Writing My Own Cookbook.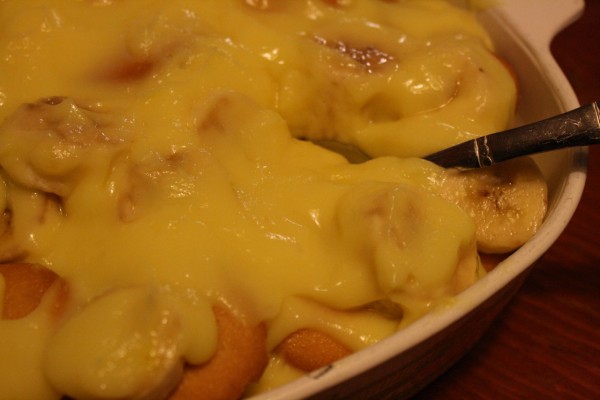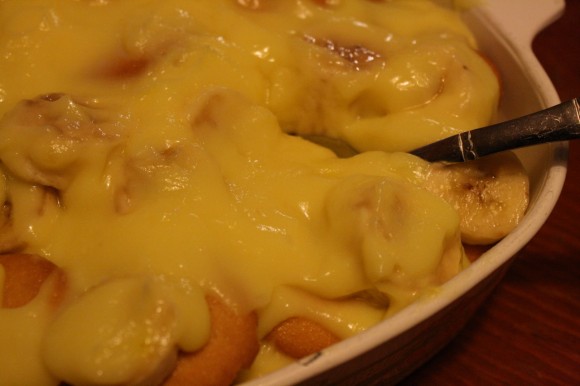 On Saturday, I was lured by the shiny red tape that surrounded the half-priced bananas at the local grocery and decided to embark on a cooking adventure with my two youngest granddaughters.  Banana Pudding was on the menu, and I was determined to share the simple joy of this treat!
Nana's 'Nana Puddin'
*1 large box instant vanilla pudding
*Bananas (at least 6-8, due to some dropping on the floor or being eaten by the young cooks)
*Vanilla wafers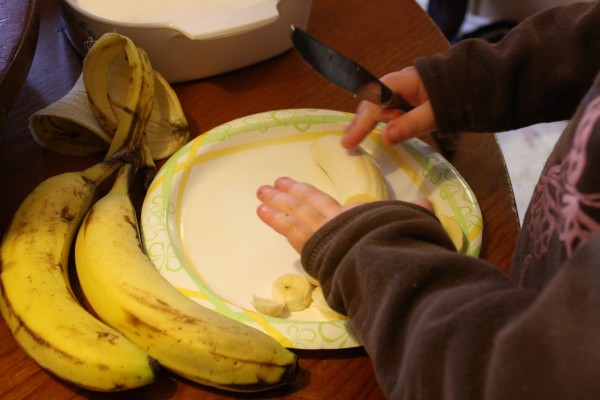 The youngest girl was quite intrigued with the promise that she would be allowed to cut the bananas herself.  Armed with a regular table knife with absolutely no edge, she grasped her knife and with great abandon began chopping away at her banana.
Oops!  Too much energy to the chopping and slicing and the paper plate ended up on the floor.  Two bananas later we were beginning to wonder if 6-8 bananas would be enough…another slippery banana ended up in the trash!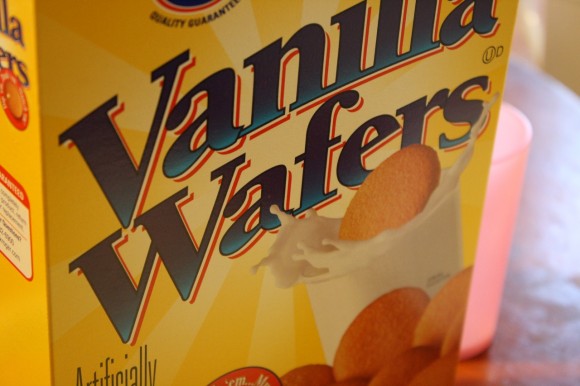 On to the pudding…sweet, pudgy hands gripping the wire whisk, circling the bowl with determination…then we opened the Vanilla Wafers and discussed the merits of eating one cookie and putting one in the pudding dish, eating one…the bananas plopped on the cookies, the pudding scrubbed around on top…three layers later, we had a dessert to fit a king!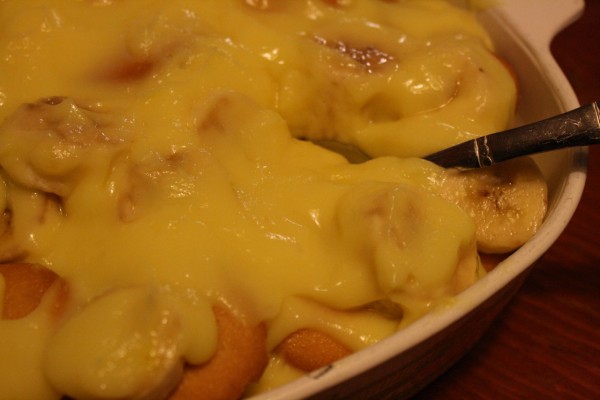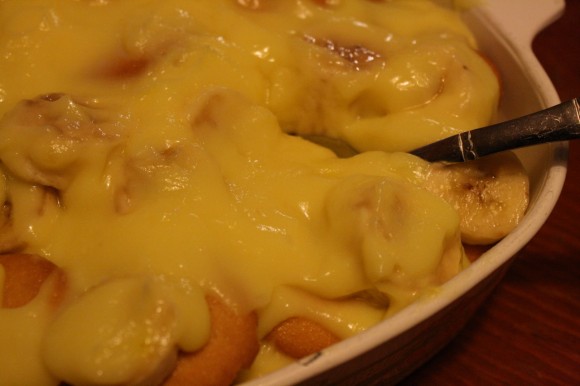 M-m-m-m!  What a joy to be a part of this afternoon cooking session!  Many, many years ago, I remembered myself as a curly-topped girl standing on the stool while my mama showed me how to make banana puddin'…
Another recipe from that red and white checked cookbook.