In these days from Memorial Day leading up to Independence Day, we celebrate freedom! I often think of one of our national hymns, America the Beautiful. Of course fireworks are wonderful for the new year as well. And patriotic chalk art is a fun way to celebrate creatively.
O beautiful, for spacious skies, for amber waves of grain…
FREE Music and Art Lessons
Music and art are the perfect combination for a patriotic celebration. You, too, can celebrate freedom with free patriotic chalk art and music lessons! I am teaming up with my good friend, Mary Prather, at Homegrown Learners. She has for you a free SQUILT patriotic music appreciation lesson – The Stars and Stripes Forever by John Philip Sousa! Head over and get your copy!
And here at Hodgepodge I have gathered all of our patriotic chalk art in one spot. Plus we have for you a new FREE art tutorial download when you subscribe to Hodgepodge.

Fireworks Extravaganza Patriotic Chalk Art Tutorial
>Download your free Fireworks Extravaganza Chalk Art Tutorial today. Subscribers will find it at the bottom of the subscription feed or subscriber email. Not a subscriber? Subscribe to Hodgepodge today! Simply enter your email address and receive not only this tutorial but four others as well. (As soon as you subscribe and confirm your description, you will receive a separate email with all the art tutorials.) More details on our free, subscriber-only art tutorials here.
More Patriotic Chalk Art – Celebrate Freedom!
American Flag Chalk Art – the emblem of, the land I love…
Lavender Chalk Art – for purple mountain majesty, above the fruited plain!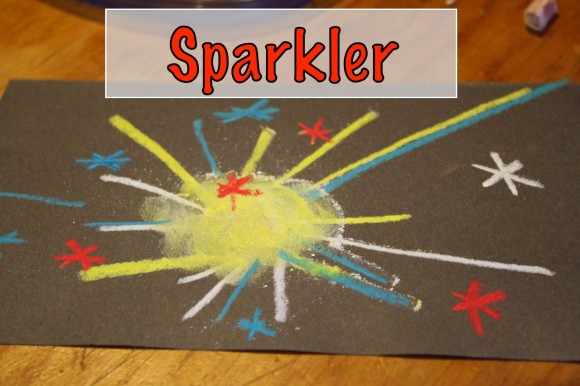 Sparklers Chalk Art – we love to light sparklers for Independence Day and New Year's Day. Don't you? You can safely light up some brilliant colors with chalk pastels!

Washington Monument with Fireworks Chalk Art – What a glorious birthday present for America, and you are the artist of this beautiful scene! Share this with your family and friends…you are not only a patriot, always remember…you ARE an artist! (Video version of this lesson in the You ARE an Artist Clubhouse at ChalkPastel.com!)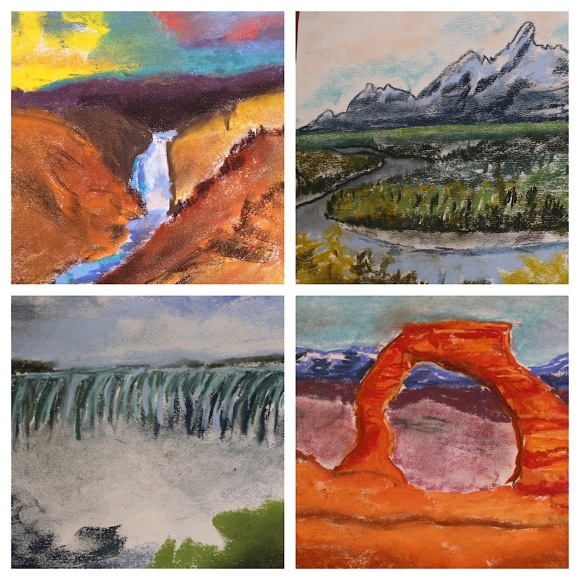 And of course, we have a whole set of video art lessons and accompanying ebook! Take a tour of American Landmarks from sea to shining sea! Our American Landmarks: Chalk Pastel Art for All Ages.
… And crown thy good with brotherhood from sea to shining sea…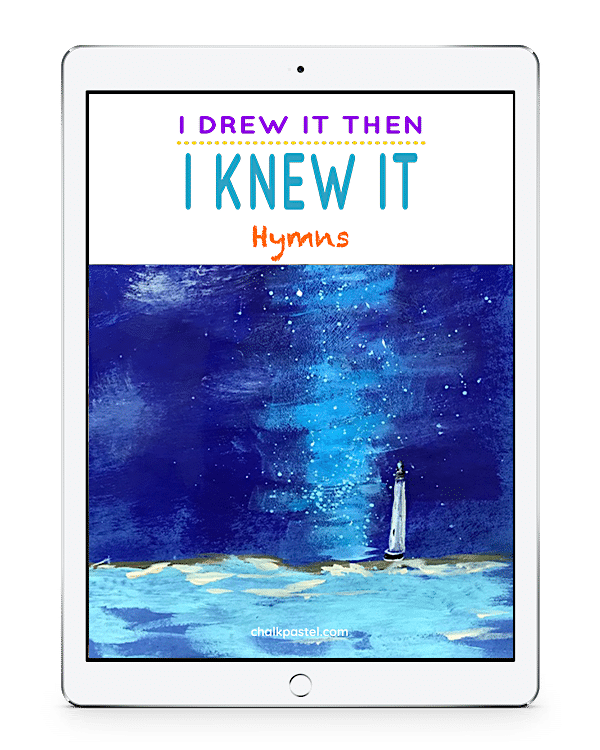 We'll be enjoying all this patriotic art – along with some favorite patriotic hymns in the You ARE an Artist Clubhouse plus Mary Prather's SQUILT music lesson. Be sure to head over to Homegrown Learners for your free SQUILT music lesson too!
SQUILT and Chalk Pastels together make for a wonderful afternoon. Our friend Paige at Elemental Science calls this beautiful combination squastels!

We just might have to get out a piece of black construction paper and our chalk pastels and do these red, white and blue stars too…
Featuring You! You ARE an Artist!
So, paint your patriotic art and be sure to share with us! Simply tag @chalkpastelart on social media, use the #YouAREanArtist hashtag, or upload a photo to the ChalkPastel.com Facebook page!
A note on chalk pastels: Pastels are an easy, forgiving medium. Fun for children and adults alike! Details on the pastels and paper we use, how and where to purchase are found in our Frequently Asked Questions section and our Favorite Chalk Pastels. A simple set is very affordable. Nana also teaches acrylic lessons.
The practical aspects of a mess: Pastels are blessedly messy. We always have baby wipes close by to wipe hands. We wear something we don't mind getting stained or don a smock.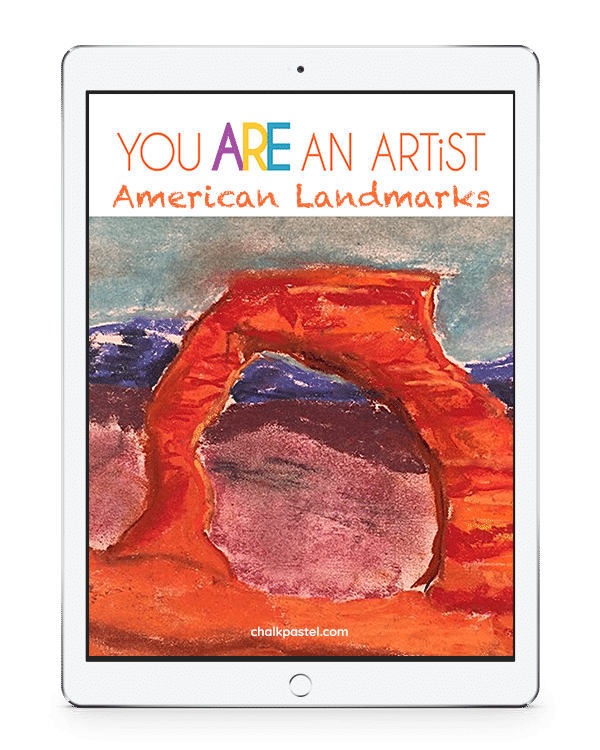 Do you and your artists learn best with a video art tutorial? Find more patriotic art and our Video Art Lessons at ChalkPastel.com! Nana shares a hymn art lesson a month with our You ARE an Artist Clubhouse members. Plus this video art course is one of many included with membership!
Have you subscribed to Hodgepodge yet to get your exclusive, FREE, subscriber-only art tutorials?
-originally published June 2015