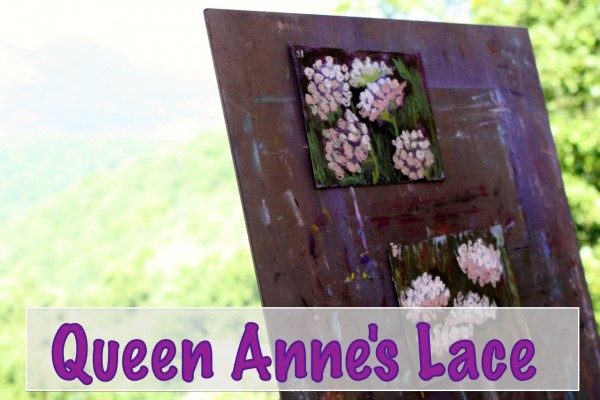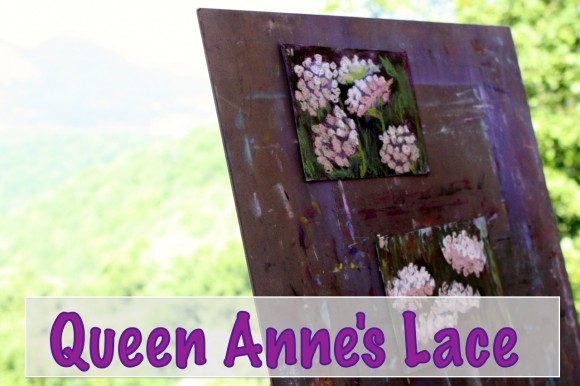 Fresh with visions of roadside lace in our heads, Nana led us in a very quick pastel lesson.
We'd brought our Audubon First Field Guide: Wildflowers with all its photos plus the Handbook of Nature Study with all its narrative.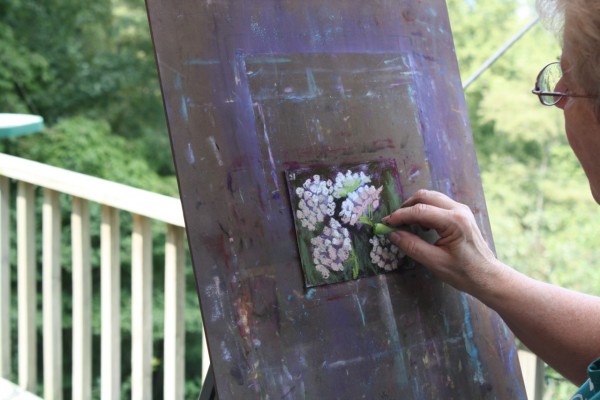 Queen Anne's Lace: A Pastels Tutorial
Nana first sketched the flower herself, so the children would have a guide.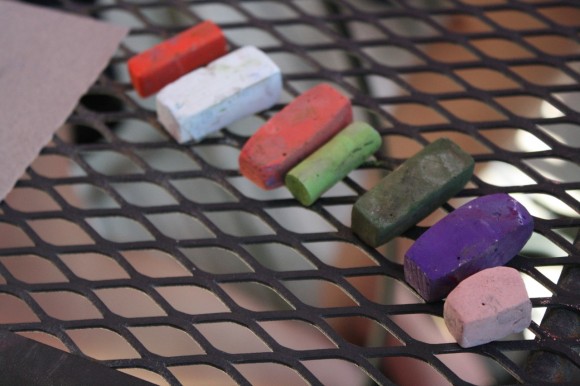 Then she passed out colors.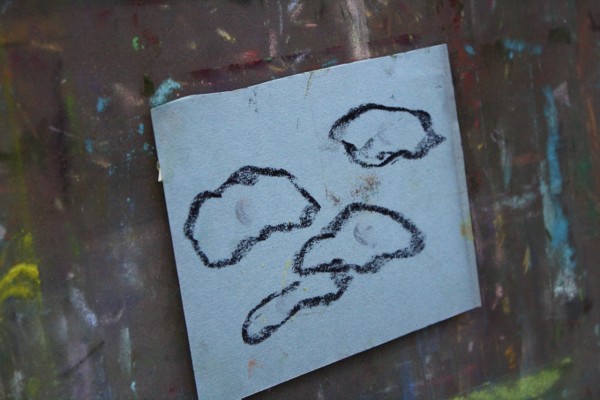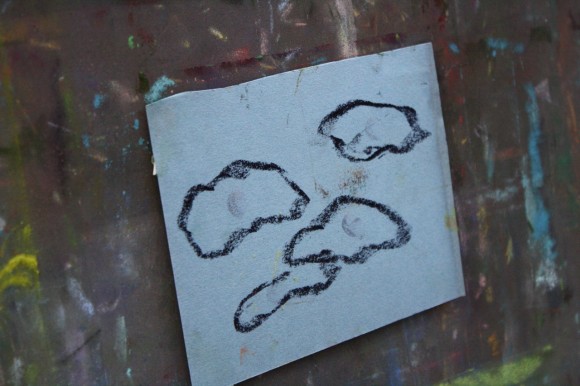 Showed the children how to make the basic shapes.
Outline in a dark color.
Make green Ws for surrounding grass.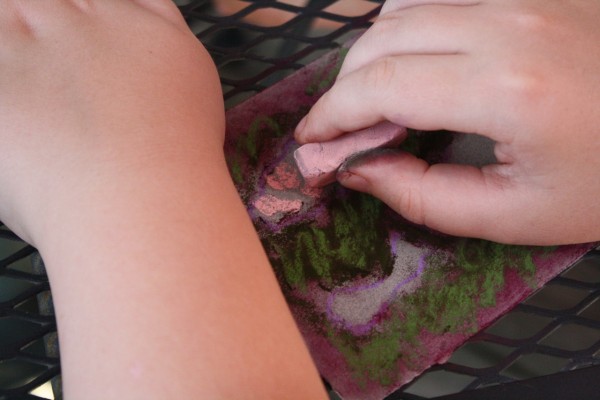 Then came the most fun part – the dots of lace! Nana reminded us to picture which direction the sun might be shining. To place pink dots of lace down low, to show the shadow.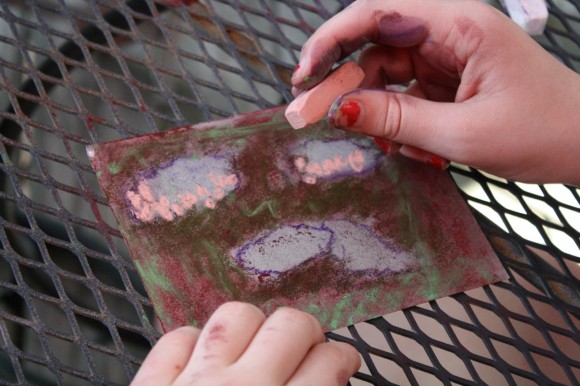 Brilliant white on the part where the sun was highlighting.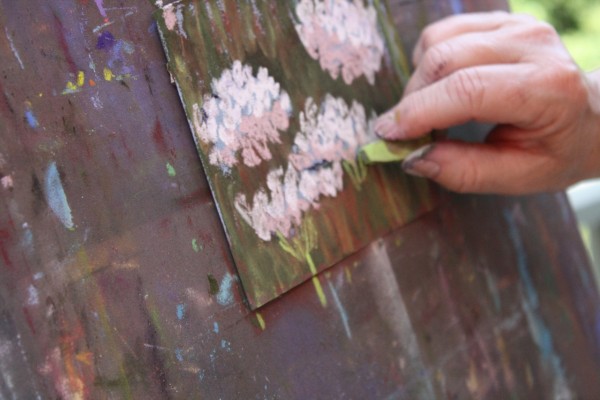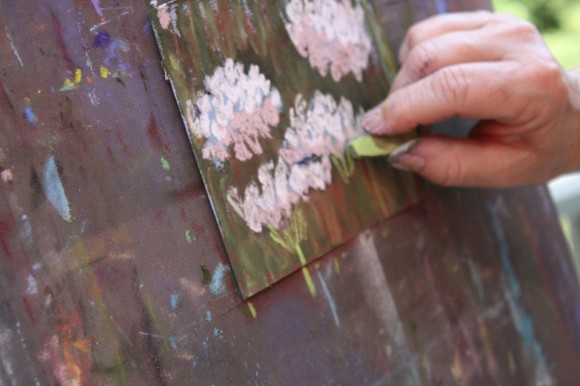 Light green for stems.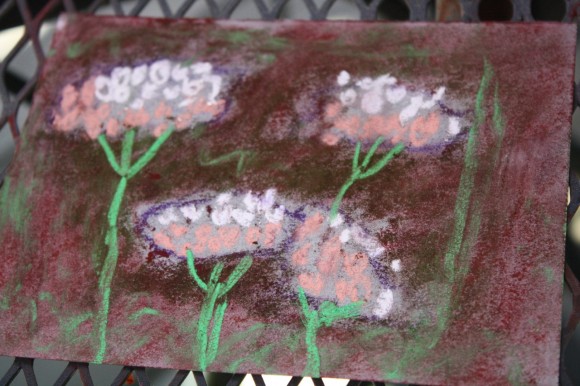 Twelve-year-old's Queen Anne's Lace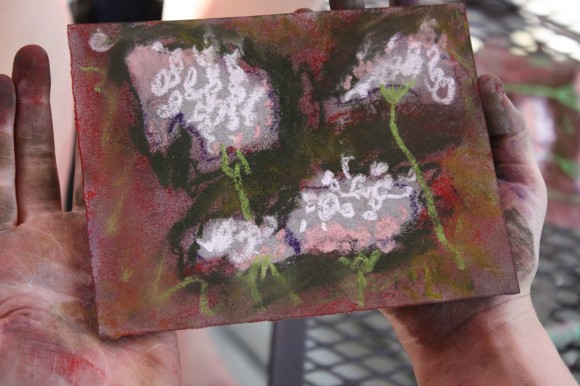 By eight-year-old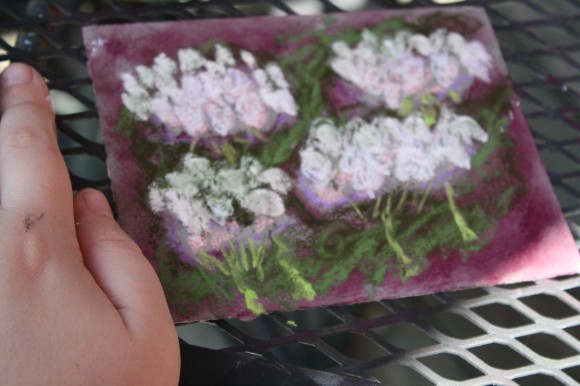 By eleven-year-old
Beautiful results with a beautiful mountain view!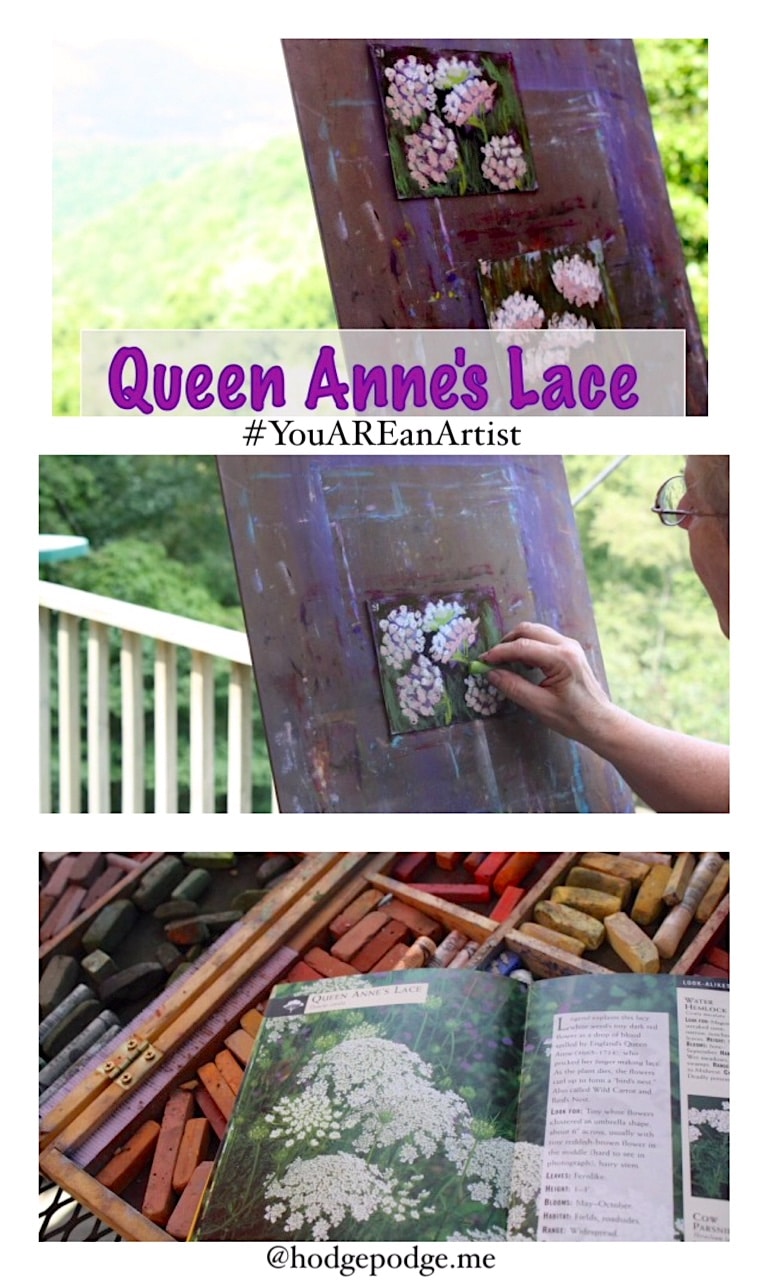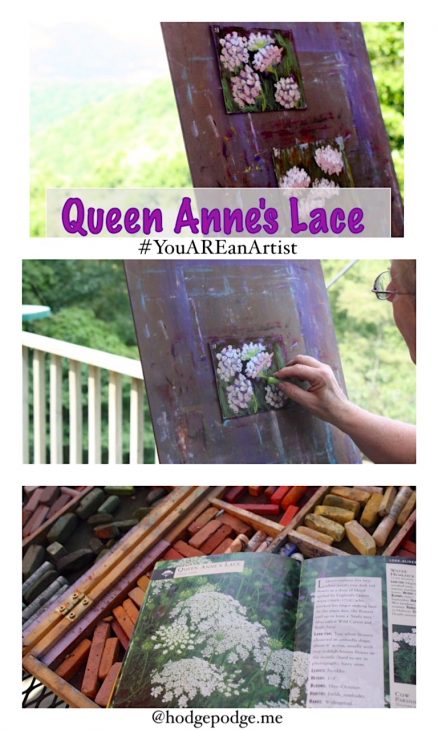 Featuring You! You ARE an Artist!
So, paint your Queen Anne's lace and be sure to share with us! Simply tag @chalkpastelart on social media, use the #YouAREanArtist hashtag, or upload a photo to the ChalkPastel.com Facebook page!
A note on chalk pastels: Pastels are an easy, forgiving medium. Fun for children and adults alike! Details on the pastels and paper we use, how and where to purchase are in Our Favorite Chalk Pastels. A simple set is very affordable. Nana also teaches acrylic lessons.
The practical aspects of a mess: Pastels are blessedly messy. We always have baby wipes close by to wipe hands. We wear something we don't mind getting stained or don a smock.
Video Art Lessons
Do you and your artists find it easier to learn with a video art lesson? This Queen Anne's lace tutorial is a video art lesson in our spring semester of A Simple Start in Chalk Pastels Video Art Course!

-originally published April 2011