We've seen quite a few hummingbirds this summer. At dawn, when a few of us would go out on the back porch, we would find the hummingbirds already perched in the mimosa tree. Or a hummingbird or two flitting about, making their familiar little chirps. What amazing birds they are!
Nana offers you a Hummingbird Video Chalk Art Tutorial so you can enjoy making those beautiful wings and the tiniest feathers. A hummingbird in motion. Art in motion – in a little more than four minutes. Almost as fast as a hummingbird!
How to Draw a Hummingbird in Chalk Pastels
You might even add the flower the hummingbird is stopping by and a beautiful, blue sky! Enjoy and be sure to subscribe to our Hodgepodge YouTube channel for more free video art tutorials – because you ARE an artist!
Two students' hummingbird art at Hodgepodge!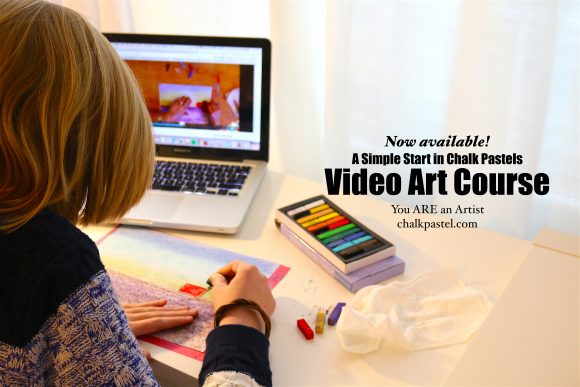 Does your child find it easier to learn with a video tutorial? You will be happy to know that we have video courses for all ages!
Have you subscribed to Hodgepodge yet to get your exclusive, FREE, subscriber-only art tutorials?
-originally published September 2015