We had so much fun creating artwork with one of our favorite children's books, My Blue Boat, we thought we'd continue on with Pete the Cat: I Love My White Shoes! Pete the Cat is a repeated bedtime reading – especially with our younger two. So let's have some Pete the Cat chalk pastel fun in the style of artist James Dean.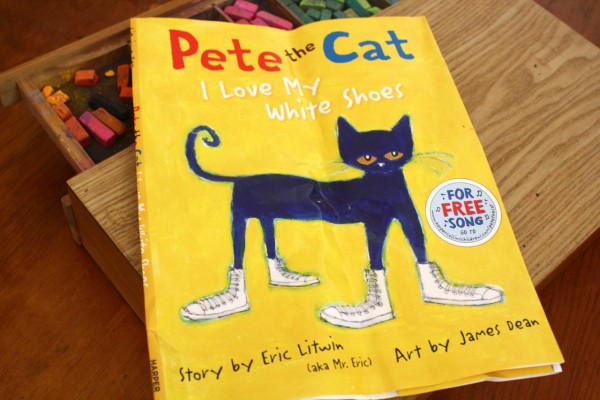 Because…
I love my white shoes, I love my white shoes…
Pete the Cat Chalk Pastel Fun
"Oh no! Pete stepped in a big pile of strawberries" (or oh no, I made a pastel mark I didn't mean to)…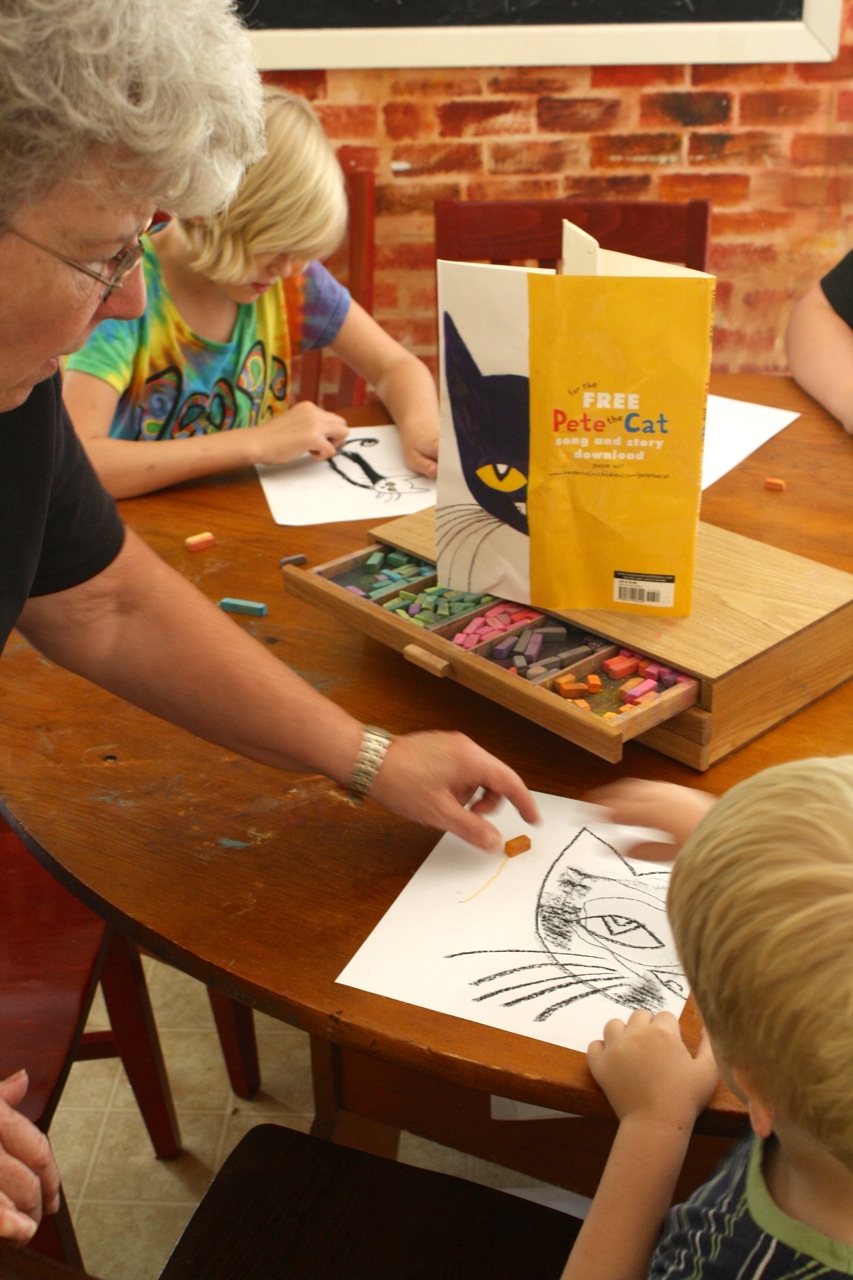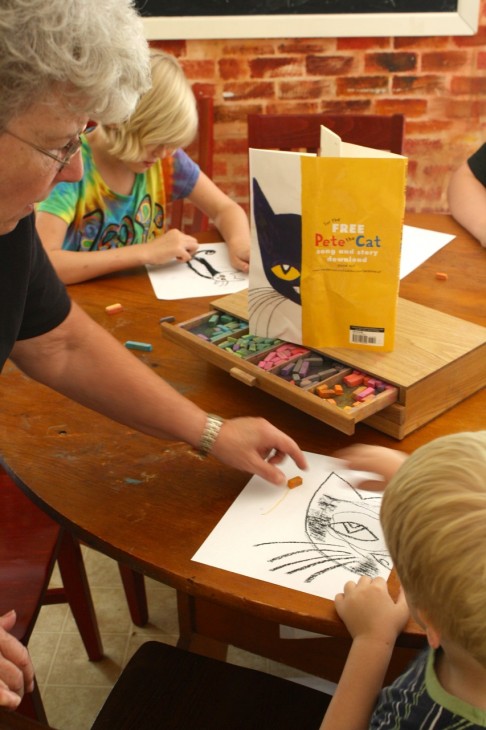 "Was Pete sad? Goodness no, he just kept walking along and singing his song…" (and we'd just smudge the unwanted mark, layer and adjust. We just kept looking at the Pete the Cat cover and drawing our cats.)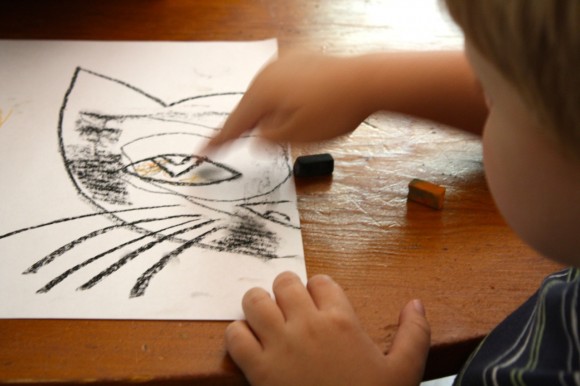 Nana studied the back of the Pete the Cat book and sketched off part of Pete's face for Lil' Buddy. He then blended the pastels with his finger, filling in Pete's face. Just a little bit more time with art each time and he is growing a love. He's told me the past two afternoons, "Mama, I want to paint!"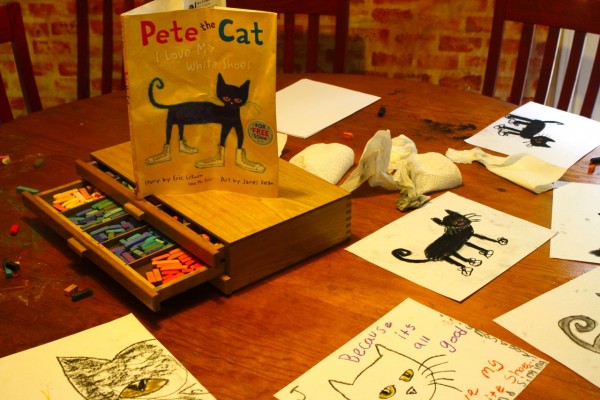 And we just enjoyed this time drawing Pete the Cat by looking at the cover, noticing the details, and creating them with chalk pastels. It was fun making the curve of Pete's tail. The yellow of his eyes. Those long whiskers. And, of course, we loved drawing the white shoes!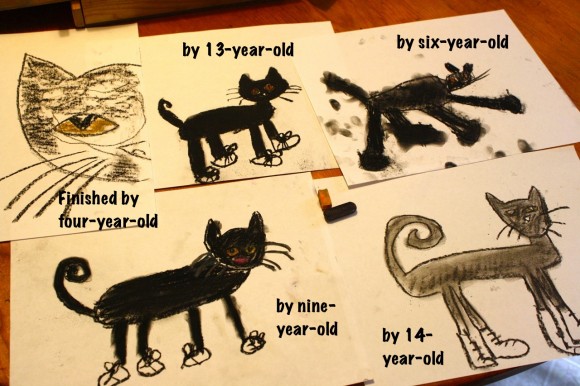 Our results.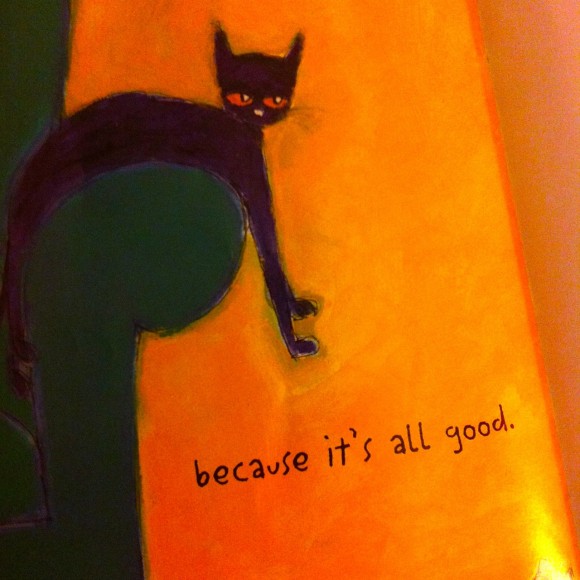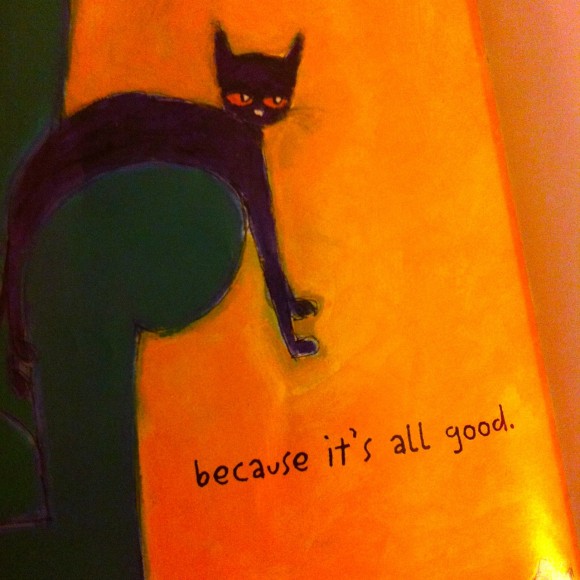 Because it's all good.
Enjoy!
Nana's video art lesson of Pete the Cat in the style of artist James Dean.
[amazon_image id="0061906220″ link="true" target="_blank" size="medium" ]Pete the Cat: I Love My White Shoes[/amazon_image]
Featuring You! You ARE an Artist!
So, paint your Pete the Cat and be sure to share with us! Simply tag @chalkpastelart on social media, use the #YouAREanArtist hashtag, or upload a photo to the ChalkPastel.com Facebook page!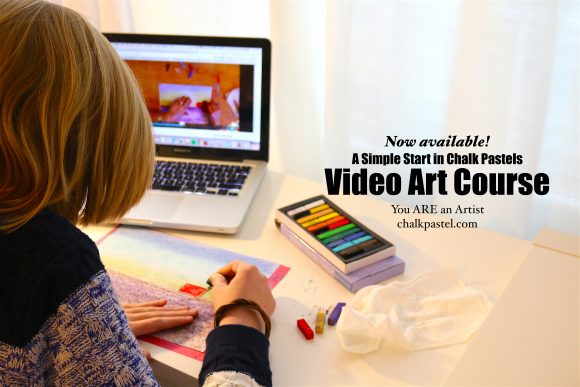 Do you and your children learn best with video art tutorials? You might like our Video Art Courses.
Free eBook and More!
 Are you a Pete the Cat fan too?
-originally published July 2012
Save
Save
Save