Every spring we look forward to the beautiful pink of the front yard redbud tree. We realized that many of our fellow artists might have a love of the redbud tree as well so we knew it was time for a redbud tree chalk pastel art tutorial!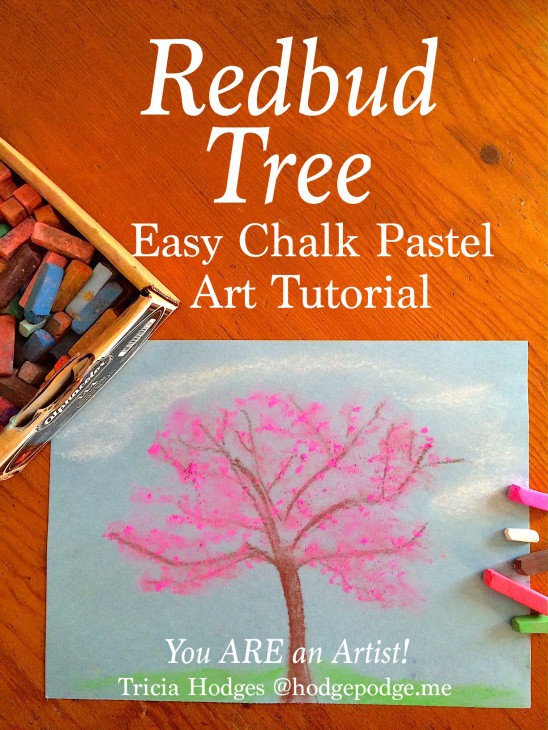 Redbud Tree Chalk Pastel Art Tutorial
Chalk pastel art supplies needed: light blue construction paper. Brown, pink, green and white chalk pastel sticks. Optional: dark pink chalk pastel.
Begin by turning your construction paper horizontally. Take your brown and sketch the basic shape of your tree. I started at the ground and went up. I did this so that I could make the thick shape of the trunk then lightly spread the branches out. The light blue construction paper is a perfect background for your redbud tree.
More details on how to draw a tree silhouette in Nana's tutorial: Tree Silhouette
For the tree trunk, you will need a brown chalk pastel. Fill in the trunk with a few strokes of brown then take your finger and blend and soften the color. While you are working on the shape of your tree, you might as well 'ground' it with the ground! Take your green chalk pastel, turn it on it's side and skumble in some ground. Use your finger and blend the color gently.
Next is the pink! Take your pink chalk pastel stick and turn it on its side to add in some pink just over each branch. Rather than drag your pink over the branch, take the pastel stick and lightly tap it over each branch. Finally, take your pastel stick and hold it like you would a pencil or pen. Lightly tap in some blossoms along each branch as well. These two layers of color give your redbud tree such texture and depth. You may want to blend in some of the pink between the branches to give your redbud tree a dreamy look.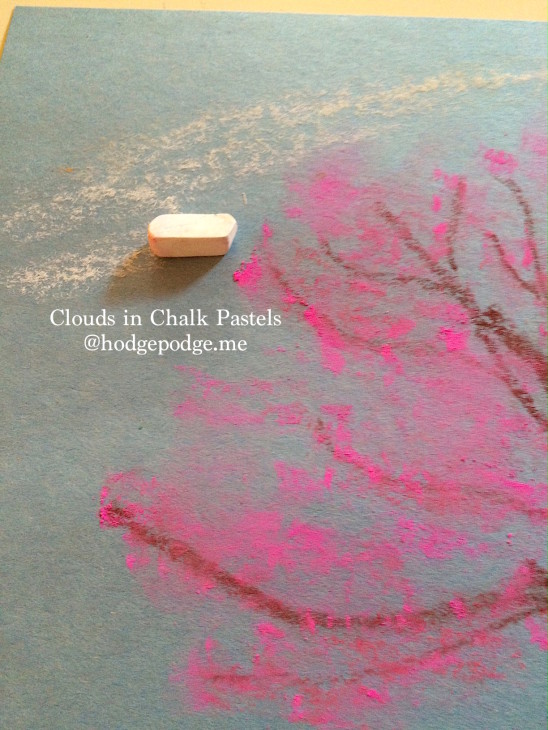 Turn your attention to the sky. Take your white chalk pastel (mine is well used and is just a tiny stick now) and skumble in just a touch of clouds in the sky.
Make as many redbud trees as you'd like. And make your tree as full and pink as you would like as well! Because you ARE an artist!
Redbud blossoms collected by Middle Girl from underneath the front yard redbud tree. Happy spring!
FEATURING YOU! YOU ARE AN ARTIST!
So, paint your Redbud Tree chalk pastel art and be sure to share with us! Simply tag @chalkpastelart on social media, use the #YouAREanArtist hashtag, or upload a photo to the ChalkPastel.com Facebook page!
A note on chalk pastels: Pastels are an easy, forgiving medium. Fun for children and adults alike! Details on the pastels and paper we use, how and where to purchase, and links to all of Nana's other pastel lessons are here: 100+ Free Art Lessons for All Ages plus the video The Very Few Must Have Supplies for Chalk Pastel Art. A simple set is very affordable. Nana also teaches acrylic lessons.
The practical aspects of a mess: Pastels are blessedly messy. We always have baby wipes close by to wipe hands. We wear something we don't mind getting stained or don a smock.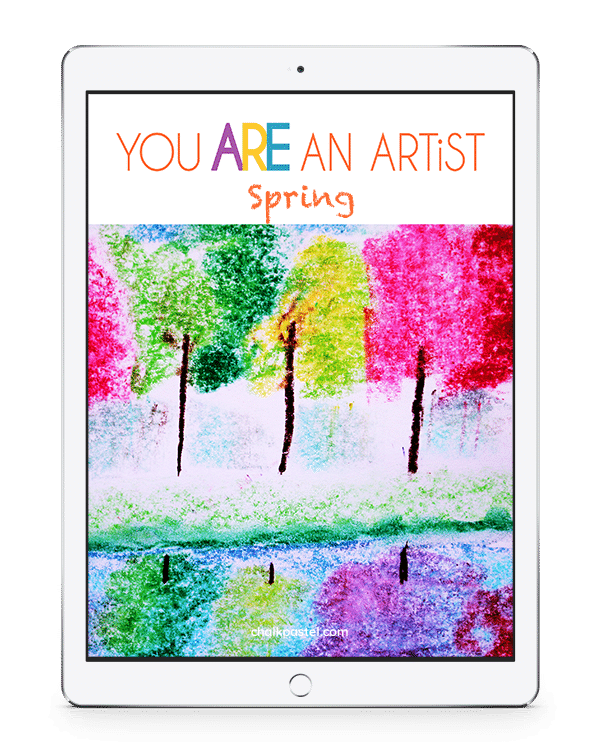 Do you and your artists learn best with a video art tutorial? Find our Video Art Lessons at ChalkPastel.com!
Have you subscribed to Hodgepodge so you won't miss any free art tutorials?
-originally published March 2016