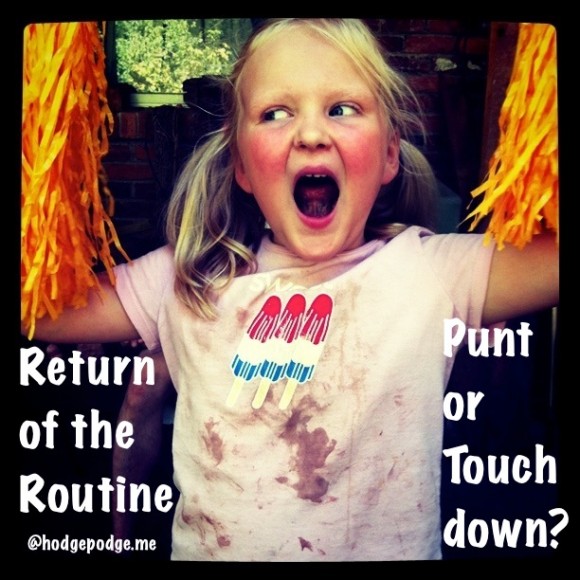 On this last day we've settled into a routine. But you know what's going to happen. It will happen. I must warn you. You get back in a routine and then you have one of those days. The days you just want to punt. When a team punts in a football game, they give up control of the ball. And when a homeschool parent punts, she relinquishes control of the current situation to the One who is in control.
We've had plenty of those days in our homeschool. And through those days, I've learned a few things for turning the day around. Because He didn't say 'if' trials come but 'when' trials come. And He also said, "Come to Me."
Punt
Touchdown
Congratulations – You've reached the end zone. Celebrate! Even if you've already had to punt – and it's just the first week, the first day. Children thrive on a routine. But we all need a little fun mixed in. It can't all be predictable.
Go to the pool, pull out the paints and art projects, take a walk in the park, bake something, watch a movie. Praise Him and praise your children for all you have accomplished.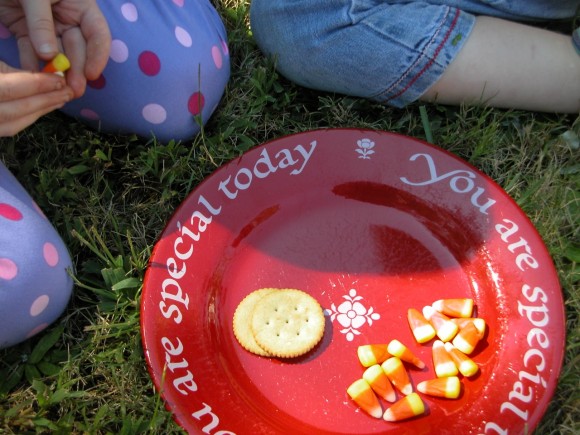 Around the supper table, reflect and Celebrate Every Day. "Why not find something to celebrate? A lost tooth, an extra measure of kindness, diligence in school work or finding the long-lost library book."
Us? One way we are infusing the fun is by starting this school year with the 3 Rs and a family unit study of the Olympics.
"The best things are nearest…light in your eyes, flowers at your feet, duties at your hand, the path of God just before you." ~Robert Louis Stevenson
Five Days of Summer Series brought to you by iHomeschool Network. Be sure to check out all the really great topics. Pin them for homeschool encouragement throughout the year! The summer series is sponsored by BEECH Retreat: Blogging. Learning. Growing.
I invite you to subscribe to Hodgepodge so you won't miss a post. You can also receive new posts in your inbox by filling in your email address in the Free Hodgepodge in you inbox field in the top right hand corner.
I'd love to hear your thoughts on getting back into a routine. How is it going? Any specific questions after this series?
Save
Save