It's that time again! Back to school inspiration. I have been clearing end tables of stacks and straightening books. We have some new pencils and spiral notebooks. How about you? I also ordered the rest of our curriculum for this year – just yesterday. We have done a few math lessons but this week is the true slow and steady return of the routine.
See, there are positives of starting homeschool in July. And for many years we have adopted the habit of starting back to school with just the basics.
Then we go to the neighborhood pool while it is still open through August. We have one foot into our routine and one foot holding onto the fun of summer. It's been such a great combination in years past. Especially when all the extracurricular activities and lessons start back up. Then, after a week we add in another subject or more, based on how it is going and the excitement of new curriculum arriving.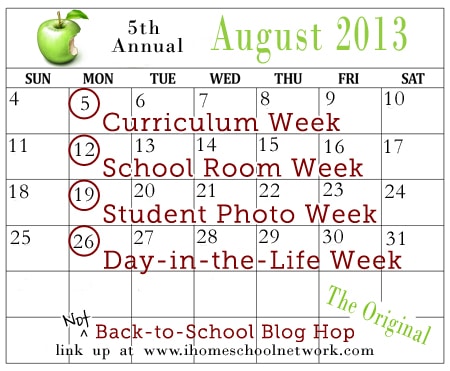 So, today, besides our basic habits, I wanted to share some inspiration. iHomeschool Network's Not Back to School Blog Hop starts today and runs the whole month! Visit around and find the encouragement you need! I'm linking up the following:
Hodgepodge Curricula 2013-2014
And just last week at The Curriculum Choice, my fellow review authors shared glimpses into their homeschool rooms plus organizational ideas. Don't miss these!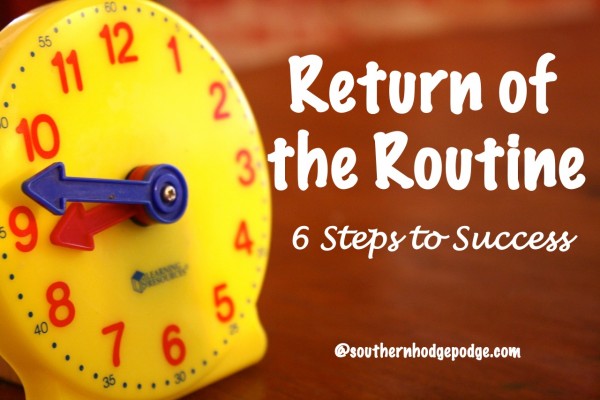 We're following these six simple steps to return to a routine (psst. It starts with rest for mama!)
Where are you in your planning, readying and starting homeschool?