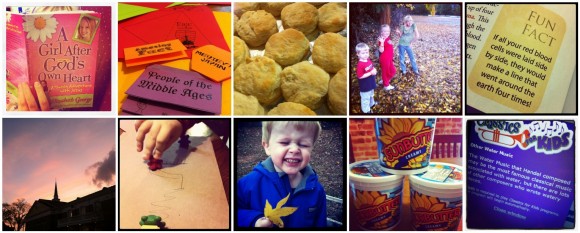 1. Middle Girl got a new devotional – it's ok math was delayed a little each day. | 2. History review with Tapestry of Grace lapbook | 3. Rise and shine it's biscuit time! | 4. Lots of leaves | 5. Fun fact about red blood cells from AiG Science: Human Body | 6. Sunset over our church | 7. Teddy bear counters lining up at the slide – K learning fourth ordinal position | 8. CHEESE and yellow leaf | 9. 15 pounds of SunButter love = SunButter balls recipe right away | 10. Composer/Artist Study with HFA Plans – listening to Handel's Water Music
Just for fun!! A nature swap with our friends, Kelli at Adventurez in Child Rearing and her three boys. During Kelli's 31 Days of Enjoying God's Creation series, she saw me share fall leaf pictures. She doesn't have any changing fall leaves around her. Finding out that she lives at the beach, I shared our love of the shore and Kindergartener's love of sharks! Well, a nature swap was arranged. We sent a package of colorful fall leaves and brochures about our home state of Georgia. But we got the better end of the deal!
They sent a package full of treasures from the beach! SHARK TEETH and a handy identification guide, shells, a starfish, local park info and more! Thank you, thank you to Kelli and her boys!! Be sure to hop over and visit her.
Then I saw Phyllis at All Things Beautiful share a fun shark craft. I knew we had to do this too! We really aren't studying sharks 'officially' in our homeschool. Meaning, it's not in our current Answers in Genesis studies or Apologia lessons. We are simply learning more because we want to – well, because Kindergartener wants to.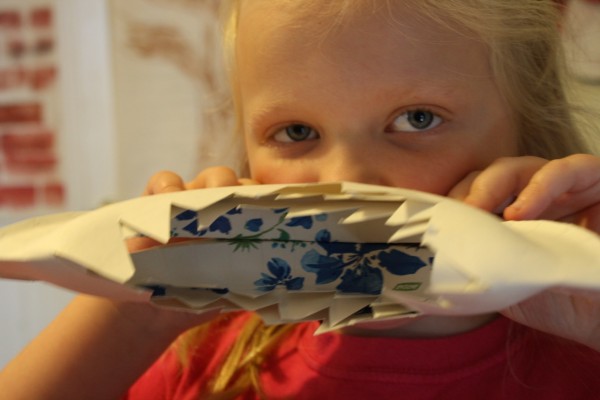 She loves hammerhead sharks. The whole reason we made a trip to the Georgia Aquarium for her birthday. And we have learned so much. Isn't that a wonderful benefit of homeschooling?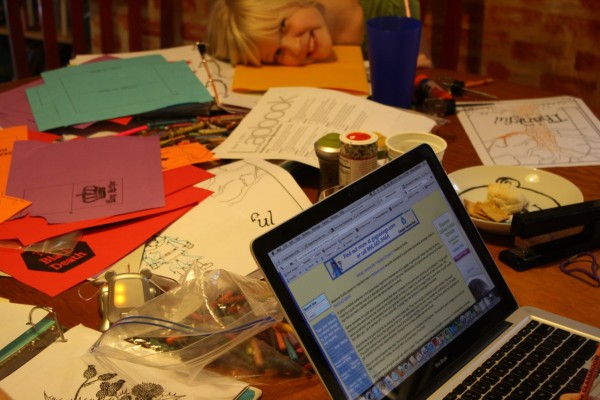 We enjoyed more review as a family using the Tapestry of Grace lapbook. We also downloaded a new Medieval Timeline app and used it to answer some of the topics.
It's fun! You can read more about it here.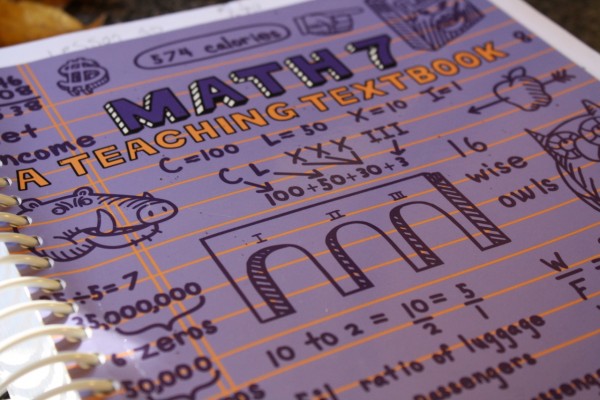 We learned a big math lesson. While Eldest Boy has been thriving with Teaching Textbooks, Eldest Girl has been hitting some bumps in the road. What did we realize after a bit of head banging and a big 'duh' moment for me? Eldest Boy – learns by listening. He always has. He relishes books on tape. Memorized all the First Field Guides because Nana read them to him on tape. Eldest Girl – learns by reading. Always has. She loves to read.
So we pulled out the Teaching Textbook textbook. She completed her lessons by reading the lecture. And she did so well!! So, from now on, that's what we'll do. Eldest Boy will continue all lessons on the computer. While Eldest Girl will complete hers with the textbook. Homeschool Mama lesson learned!!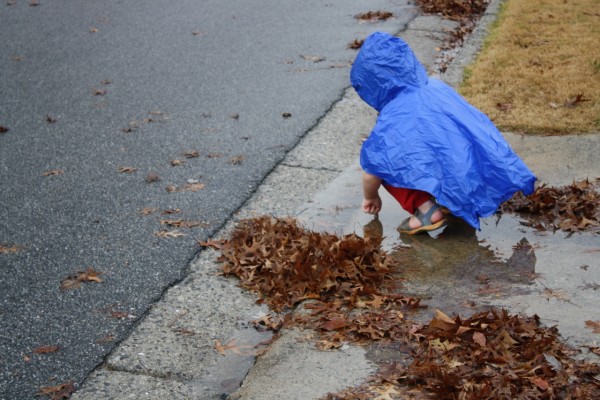 We went on a nature walk in the rain! This was a wonderful prompt from Handbook of Nature Study Outdoor Hour Challenges. Barb's newletter study grid has been displayed prominently on our chalkboard so we'd remember to take advantage when the occasion arises. We colored and sketched findings and talked about maple seeds and their helicopters.
Nana came by and led us in a tree silhouette chalk pastel tutorial. We loved the results with the gray November sky and the maple tree with it's beautiful leaves mostly gone. Nana's tutorial coming soon! P.S. – we have some winners in the Art for Homeschool Show    🙂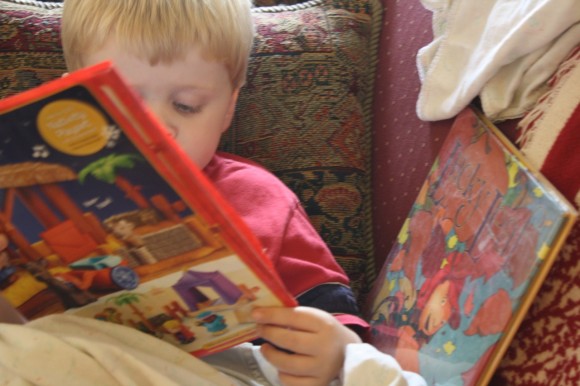 We spent some afternoon quiet times reading whatever we liked.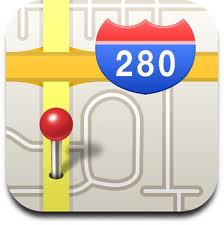 Helpful Habit: Keeping up the habit of sharing a helpful habit on Fridays. Hodgepodgedad is Steering Home at Habits for a Happy Home. This is a fun parenting game we've played for a while. A perfect example of our Heavenly Father's love for us. All the helpful habits we've shared can be found here.

(Psst. Hodgepodgedad is nominated for Best Homeschool Dad blog and today is the last day to vote! Hodgepodge is also nominated in a few other categories but we're really pulling for Hodgepodgedad!)
Coming soon in the helpful habit series: tips and tricks for online time and answers to questions – when do you shop? when do you plan for school? when do you prepare workboxes for the little ones? when do you write?

Many thanks to our Friday hostesses…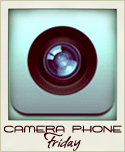 Camera Phone Friday hostess Dawn Camp @ My Home Sweet Home and…


Weekly Wrap-Up hostess Kris at Weird, Unsocialized Homeschoolers.
We're looking forward to Thanksgiving next week! Do you plan to enjoy the week off?