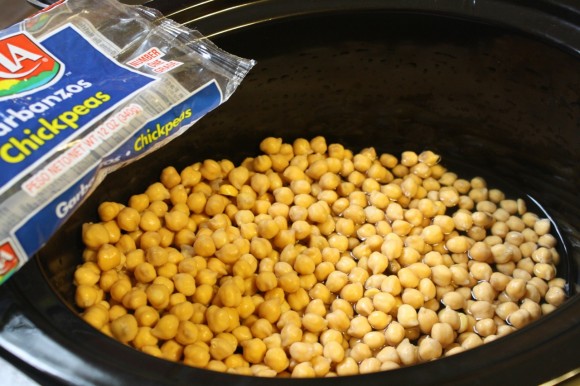 Raise your hand if you love hummus. Yes, yes, lots of folks out there. Me too! Ok. How many of you pay big bucks for one of those tiny tubs of hummus at the store? A few, yes. How many have this little problem of keeping food and snacks stocked in your house? Me too!
Well, I'm here to share my way of saving big bucks in the hummus economy. Thinking of how I batch cooked black-eyed peas in the slow cooker, I figured I could surely batch cook chickpeas. Yes. An entire bag in the slow cooker.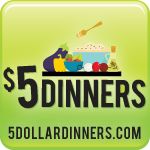 Sharing how to batch cook chickpeas in the slow cooker to make a whole lot of hummus – at $5 Dinners tonight.