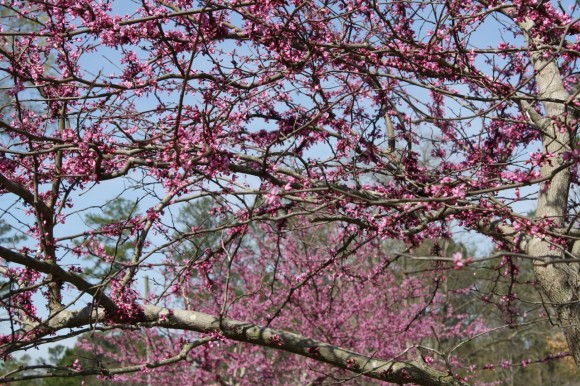 "The birds are singing!" ~ five-year-old
"The grass is turning green." ~ 11-year-old
"I get to stay outside later because the days are longer." ~13-year-old
"The flowers are blooming." ~ eight-year-old
"The red bud tree is blooming." ~ Hodgepodgemom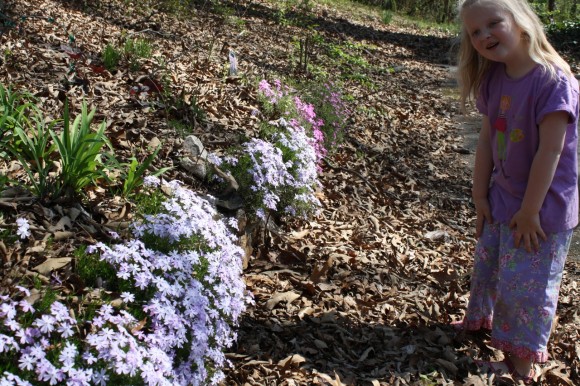 We've been enjoying signs of spring these last few weeks before the official day was here. But earlier in the week, we intentionally noticed as we were driving. I asked eldest girl to type everyone's answers into the phone as I drove. The results are above. We made a stop at my aunt's house to see Queen Anne's lace and what might be spring like there. Youngest girl noticed the different colors of thrift my grandfather planted years ago.
The others found dandelions to blow.
We also hung over the fence to see Dandy the horse (up under the barn).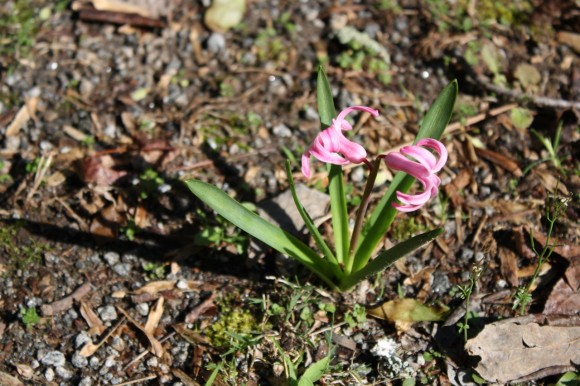 We saw signs of spring at Mama Ann's last week – both her purple and pink hyacinth were blooming as well as trillium and other plants and flowers. A pair of bluebirds lit on the branch outside her porch.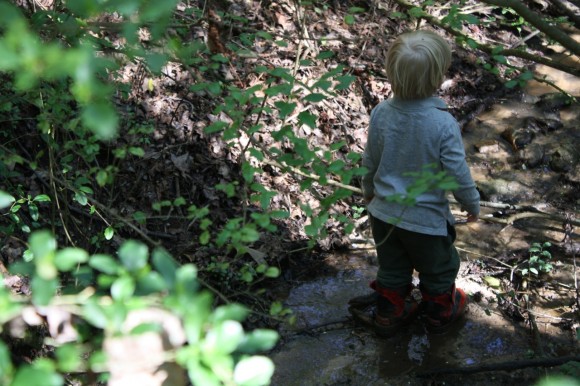 Plus, stomping through the creek is always a sign of spring.
Another time we visited, a flock of robins were darting in and out of her ivy. Serious spring sounds!
Just this morning as we finished up our notebook pages, we had a first hand sign of spring enter our house unexpectedly! The two youngest children left the back door open when they went out to play.
A titmouse flew in and acted like it would stay. For two and a half hours we tried to coax the bird back outside.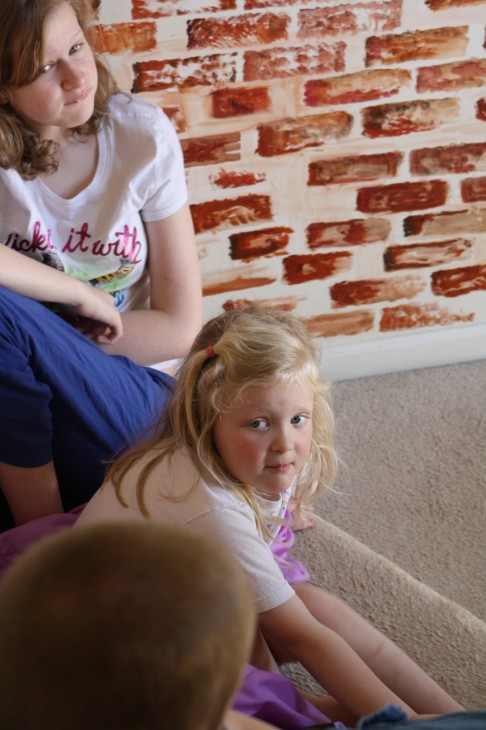 We were worried and concerned for the bird. So we looked up and read online that the best thing to do is to cover all windows and doors – blocking out light. That way the bird will go the one way for escape.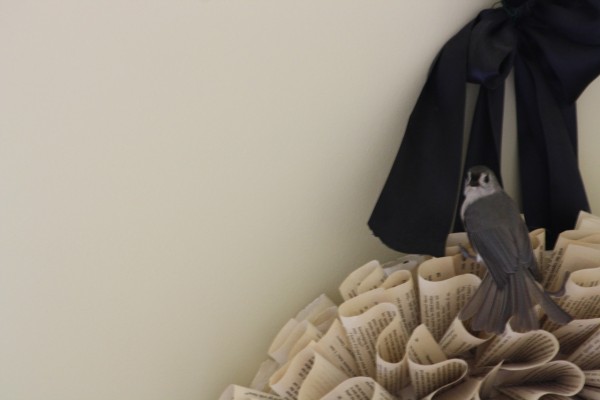 And it did. But was confused by the big window in the foyer. Finally, it flew out the front door below the window. Whew!
Other signs of spring we've noticed: the great horned owl hooting as we sat outside to soak up the super moon, the sounds of crickets and frogs near the creek bed as we drive down the road with the windows down in the evening, wearing shorts and flip flops, later evenings, wanting to be outside more and more (spring fever?) and sweeping over and over at the back door. We are so enjoying all the spring flowers we are seeing.
We topped off our signs of spring study with this sign of spring. Getting to eat ice cream sandwiches.
So far we haven't seen the yellow pine pollen of spring. That usually comes in April but with all the warm weather predicted this week, we just might see it earlier. *Sneeze*